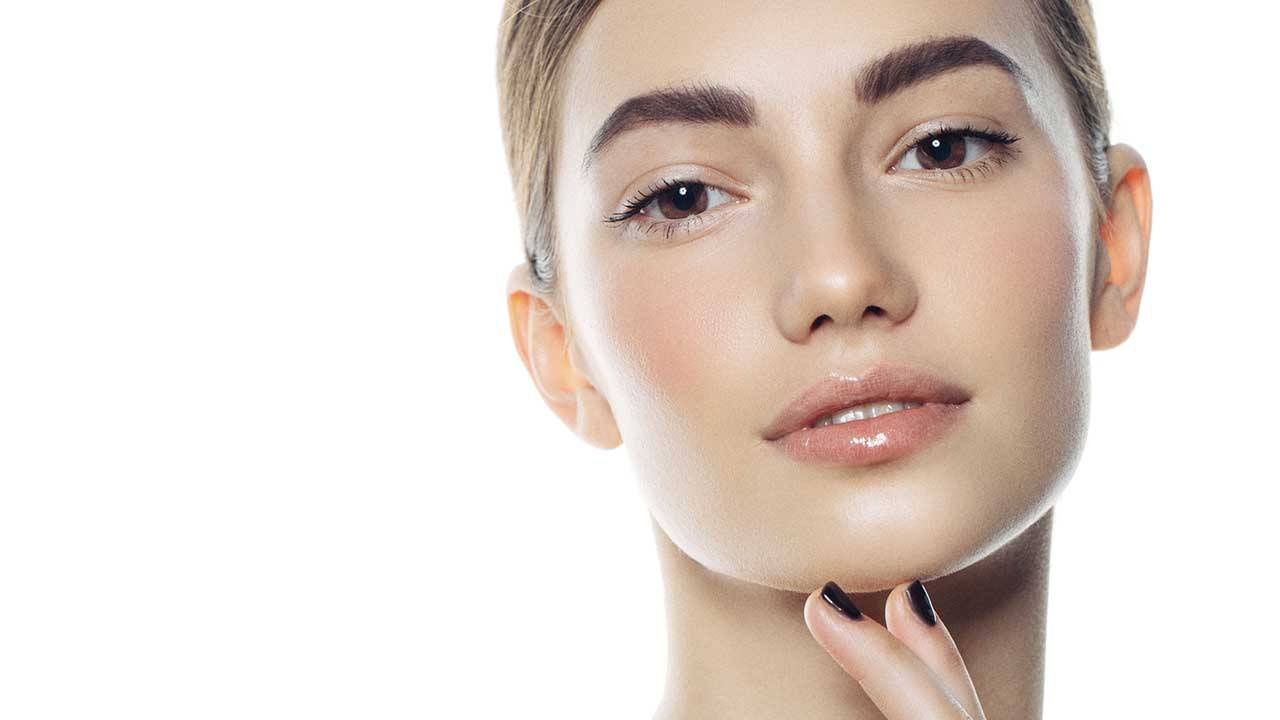 skin care essentials
The 8 Best Times to Wear BB Cream and How to Use It
BB cream is a pretty widely known term—but are you actually aware of all of the ways it can fit into your makeup and skin care routines? If you've ever found yourself in a rush wishing you only had to use one product on your face, learning how to wear BB cream is likely something worth trying. Similarly, if you love to travel but always struggle to choose which makeup products to include in your suitcase (there's only so much space in there, after all), this popular makeup-skin care hybrid could be worthy of a spot in the valuable real estate that is your luggage. Below, learn more about what BB cream is supposed to do, how to use BB cream, and when to apply BB cream. Plus, we're sharing our best BB cream product recommendations.
WHAT IS BB CREAM?
The "BB" in BB cream generally stands for beauty balm. Essentially, BB cream is makeup that has skin care benefits. Answering the question of what BB cream does isn't totally simple, since there isn't a single answer. Depending on the BB cream you reach for (we've got picks for you below—more on that in a minute!), you can experience a wide range of benefits, from color correction to moisturizing. Wearing BB cream is a great option on those days when you don't have the time to work through a multiple-step makeup routine yet still want to look put-together. Basically, it's a perfect choice for girls on the go.
OUR BEST BB CREAMS
Ready to try a BB cream for yourself? Stock your makeup bag with one of the following options from L'Oréal Paris, all of which offer skin care benefits and coverage in one.
L'Oréal Paris Magic by Studio Secrets Skin Beautifier BB Cream: Formulated with encapsulated pigments infused in an ultra-light lotion, this BB cream primes, corrects, hydrates, and perfects. It's available in four shades (fair, light, medium, and deep).
L'Oréal Paris Magic BB Anti-Redness (For All Skin Tones): This green BB cream transforms to a universal shade to reduce the look of redness. It also corrects, hydrates, and perfects.
L'Oréal Paris Magic BB Anti-Fatigue (For All Skin Types): Help revive the appearance of a tired complexion with this BB cream, which transforms to a universal shade. It also corrects, hydrates, and perfects.
THE BEST TIMES TO USE A BB CREAM
Now that you know what BB cream does and what options are available to you, you can easily incorporate it into your beauty routine. Here, we share some of the occasions that call for using one.
1. Use a BB cream…when you travel. One of the most annoying parts of traveling is trying to figure out which beauty products to stash in your on-the-go makeup bag. Since BB creams have multiple benefits, you can streamline your routine and save a little bit of space in your travel bag.
2. Use a BB cream…when you're in a rush. No time to use makeup primer, color-corrector, concealer, and foundation? No problem! Just pick up a BB cream that's formulated to address your specific needs instead of applying multiple products. You'll instantly cut down on the length of your beauty routine, while still managing to look amazing.
3. Use a BB cream…when you want to rock a no makeup, makeup look. No makeup, makeup looks are seriously trendy, and as it turns out, BB cream is the perfect way to get the look. Smooth a BB cream on to even your skin tone without giving your skin an unnatural finish. Finish with a coat of mascara and a bit of cream blush and you'll be good to go!
4. Use a BB cream…when you're planning to snap lots of selfies. When you're taking pics of yourself, it's probably safe to say that you want your complexion to look as beautiful as possible. Since BB cream can help correct and perfect the look of your skin, reach for one before you open up your phone's camera.
5. Use a BB cream...when you want to give your skin a break from heavy makeup. If you want to give your skin a break from a full face of makeup but still want some coverage, BB cream is the way to go. For a tad more coverage, without wearing foundation, try applying your BB cream before covering up any imperfections that peek through with a lightweight concealer.
6. Use a BB cream...when you're breaking out. Breaking out but have a huge interview or event coming up? No worries! When you refuse to forgo coverage altogether but don't want to irritate your skin, BB cream is the perfect option.
Editor's note: Fun fact, BB creams are sometimes referred to as blemish balms too!
7. Use a BB cream...when you have a lot of redness. If you're in need of some major color correction, there are BB creams available in unconventional tones—like green—to help neutralize your skin tone and correct imperfections.
8. Use a BB cream...when you go to the beach. If you're going to the beach, there's a good chance you won't want to wear a full face of makeup. But what if you plan to have an impromptu photoshoot, splashing in the waves with your BFFs? BB cream to the rescue! A BB cream will provide just enough coverage for a day that's spent soaking in the sun. Of course, if your BB cream doesn't offer adequate sun protection, you'll still need to apply sunscreen (with an SPF value of 15 or higher) underneath.
Really, BB cream can have a place in your regular makeup routine any day of the week, so go ahead and try one!
HOW TO USE BB CREAM
Now that you know what BB cream is, the best times to wear BB cream, and our BB cream product picks, you're probably wondering how to use BB cream. To add BB cream to your makeup routine, consider the following makeup look. All you have to do is follow our easy, step-by-step tutorial:
Step 1: Apply your BB cream
The first step of this look is to apply your BB cream of choice. Apply the BB cream all over your face with your (clean) fingers or with a makeup blender, like the L'Oréal Paris Infallible Blend Artist Foundation Blender, for effortless blending and no mess.
Step 2: Add some color
After your BB cream is applied, you want to give yourself a natural blush. Use the L'Oréal Paris Infallible Longwear Blush Shaping Sticks in Cheeky Dimension for naturally flushed color that's truly long-lasting.
Step 3: Define your brows
While you should keep your makeup look natural when using a BB cream, defining your eyebrows is an easy way to add a touch of drama and emphasis to your eyes without straying from the natural look you're going for. Use the L'Oréal Paris Brow Stylist Boost & Set Brow Mascara to boost the volume of your eyebrows for naturally thicker looking brows.
Step 4: Amp up your lashes
No makeup look is complete without mascara. Round out your natural beauty look by applying brown mascara to add length and volume to your lashes—without having them be too harsh or overpowering for the overall makeup look. Apply a few coats of the L'Oréal Paris Voluminous Lash Paradise Washable Mascara in Black Brown to create voluptuous volume and intense length.
Step 5: Set your makeup
To finish your look, use a makeup setting spray like the L'Oréal Paris Infallible Pro-Spray & Set Makeup Extender Setting Spray. Spritz the spray 4-6 times in a "T" and "X" motion 8-10 inches away from your face while keeping your eyes closed for a "just applied" makeup look that will last the whole day.
Now that you know all about BB cream and its many uses, it's time to turn your attention to the next letter in the alphabet. Check out our article, What's the Difference Between BB and CC Cream?.
Discover more tips & tricks
Keep your skin happy
See all articles