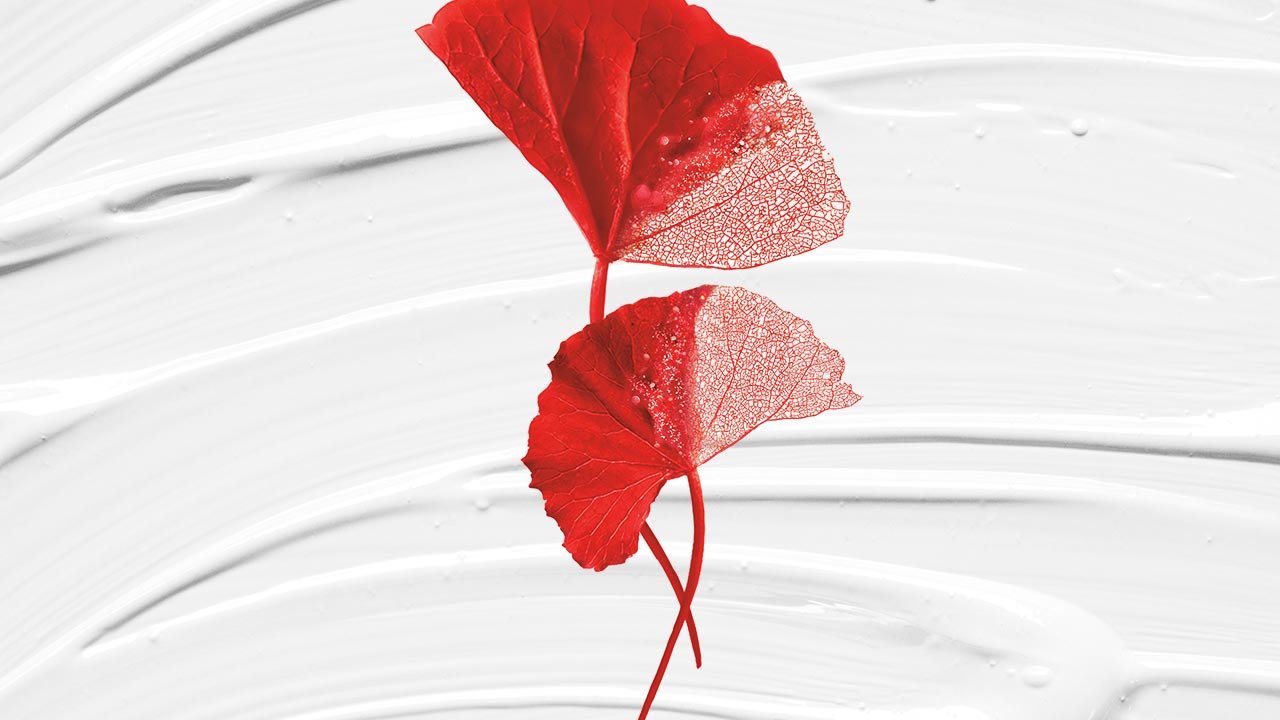 If you're anything like us, then you probably like to take a look at the labels on your skin care products to see what ingredients they're formulated with. Some of the most popular ingredients found in skin care formulas these days are hyaluronic acid and glycolic acid. But there's another ingredient making waves that you might not be quite as familiar with yet—and that would be centella asiatica, also commonly known as tiger grass. Here, keep reading to learn what centella asiatica is as well as how to add it to your skin care routine.
What Is Centella Asiatica?
Centella asiatica is an herb, also known as tiger grass. Centella asiatica is used in traditional Chinese medicine. When it comes to skin care, you can find tiger grass in cica cream, an anti-aging moisturizer. In fact, cica cream gets its name from centella asiatica (the "c" from centella and the "ca" from asiatica). If you don't see the words centella asiatica (or tiger grass) in the formula, then it's not a cica cream. It's as simple as that!
Where Can You Find Centella Asiatica?
Now that you know what centella asiatica (a.k.a. tiger grass) is, you're probably wondering where you can find it. Well, we have the answer. As we told you already, cica creams are formulated with centella asiatica. The L'Oréal Paris Cicacream Face Moisturizer Pro Retinol & Centella Asiatica is formulated with centella asiatica, as well as pro-retinol. This lightweight, protective cream strengthens and repairs skin barrier to help resist visible lines, loss of firmness, and other signs of aging that a weakened skin barrier can accentuate. Immediately, skin feels softer, smoother, suppler, and noticeably more hydrated. Plus, skin barrier is stronger, helping to resist signs of aging. With continued use over time, fine lines appear visibly reduced, while clarity and tone improve.
How Can You Add Centella Asiatica to Your Skin Care Routine?
Ready to add our cica cream formulated with centella asiatica to your skin care routine? Great! But where exactly does cica cream fit in with all the other skin care products you use? Follow our step-by-step regimen below.
Step 1: Cleanse your skin. Your skin care routine should always start with cleansing. So, reach for a creamy facial cleanser, like the L'Oréal Paris RevitaLift Radiant Smoothing Cream Cleanser, which removes everyday impurities from the surface of your skin without over-drying it.
Step 2: Apply cica cream. Now's the time to grab our cica cream formulated with centella asiatica (tiger grass) and apply it to your skin. Every morning and evening, smooth it over your face until thoroughly absorbed.
Step 3: Follow up with moisturizer. Layer a moisturizer over your cica cream. In the morning, use a moisturizer with SPF, like the L'Oréal Paris RevitaLift Bright Reveal Brightening Day Moisturizer SPF 30. Make sure you're taking other sun protection measures during the day as well. These include limiting your amount of time in the sun (especially during the sun's peak hours between 10 a.m. and 2 p.m.), seeking shade, and covering up exposed areas in long sleeves, pants, a broad-brimmed hat, and UV-blocking sunglasses. At night, pick up an ultra-hydrating moisturizer, like the L'Oréal Paris RevitaLift Triple Power™ Intensive Overnight Face Mask. Unlike traditional face masks, this one should be kept on overnight while you sleep, just like a moisturizer.
Step 4: Finish with eye cream. You've come to the end of your skin care routine! After cleansing, applying cica cream, and moisturizing, the last step in your regimen should be eye cream. Try the L'Oréal Paris RevitaLift Anti-Wrinkle + Firming Eye Cream, which can help diminish the appearance of dark circles and crow's feet with continued use over time.
So there you have it: You officially have all the deets on centella asiatica, a skin care ingredient commonly referred to as tiger grass and found in the trendy skin care product cica cream. For more skin care advice, head on over to our article, The Morning Skin Care Routine You Should Never Skip, next.
{ "@context": "https://schema.org/", "@type": "WebPage", "speakable": { "@type": "SpeakableSpecification", "cssSelector": ["speakable-content"] }, "url": "https://www.lorealparisusa.com/beauty-magazine/skin-care/skin-care-essentials/what-is-centella-asiatica" }
Discover more tips & tricks
Keep your skin happy
See all articles
Shop Featured Skin Care products
Discover More
{ "@context": "http://schema.org", "@type": "BreadcrumbList", "itemListElement": [ { "@type":"ListItem", "position": 1, "item": { "@id": "/", "name": "Home" } } , { "@type":"ListItem", "position": 2, "item": { "@id": "https://www.lorealparisusa.com/beauty-magazine", "name": "Beauty Magazine" } } , { "@type":"ListItem", "position": 3, "item": { "@id": "https://www.lorealparisusa.com/beauty-magazine/skin-care", "name": "Skin Care For Every Age" } } , { "@type":"ListItem", "position": 4, "item": { "@id": "https://www.lorealparisusa.com/beauty-magazine/skin-care/skin-care-essentials", "name": "Skin Care Essentials" } } , { "@type":"ListItem", "position": 5, "item": { "@id": "https://www.lorealparisusa.com/beauty-magazine/skin-care/skin-care-essentials/what-is-centella-asiatica", "name": "what-is-centella-asiatica" } } ] }