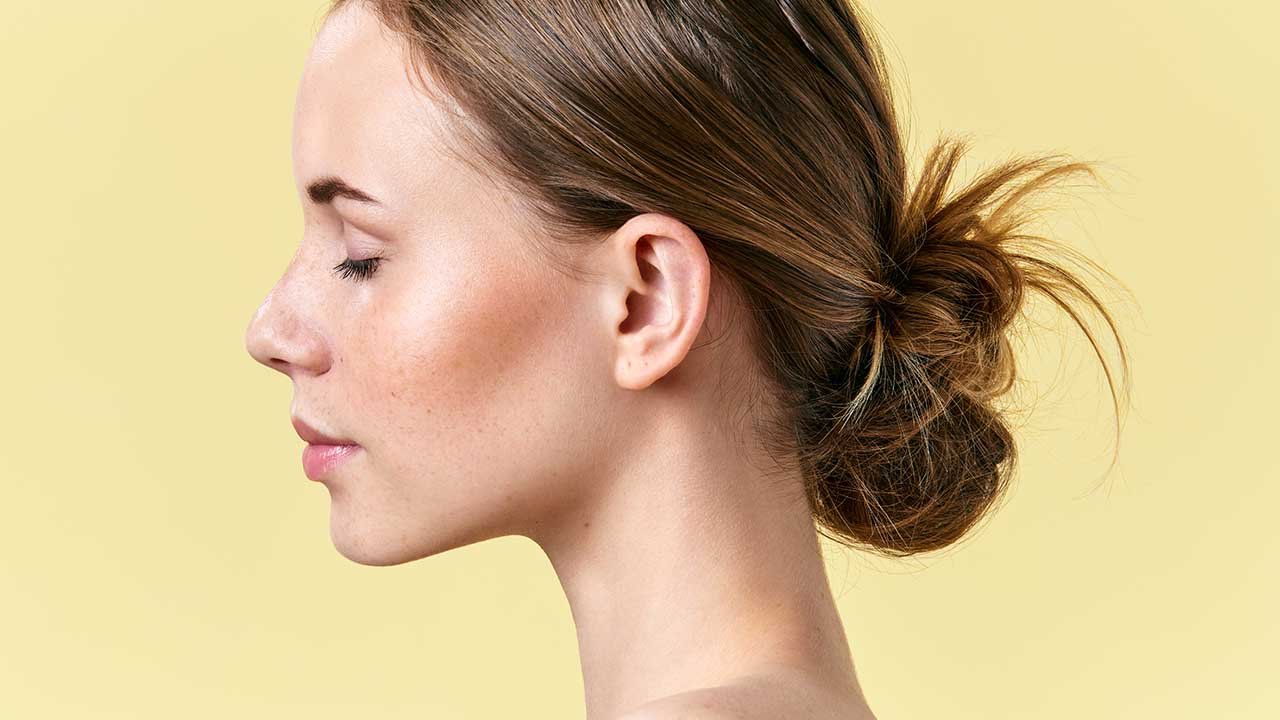 skin care essentials
Your 10-Minute Routine for Beautiful Skin
Whether you have a date night after work or are planning to rush off to an early brunch with old friends, you probably want your skin to be looking its best. And while you may think you simply don't have enough time to squeeze in your skin care routine before rushing out the door, we're here to tell you that your skin can look fresh, youthful, and relaxed with only 10 minutes of attention. That's right—your busy schedule is no reason to have anything less than beautiful skin. Here's the best skin care regimen to look radiant in practically no time at all.
STEP #1: CLEANSE YOUR SKIN
Of course, you'll want to start your 10-minute skin care routine by washing your face. As with any skin regimen, it's important to remove any impurities that may have gathered on your skin throughout the day (or overnight). Try using a micellar water, like the L'Oréal Paris Micellar Cleansing Water Complete Cleanser - Normal To Dry Skin, L'Oréal Paris Micellar Cleansing Water Complete Cleanser - Normal To Oily Skin, or L'Oréal Paris Micellar Cleansing Water Complete Cleanser Waterproof - All Skin Types. Each cleanser is powered by micelle molecules that cluster together to surround and lift away impurities and makeup. Even better? Micellar water requires no rinsing or harsh rubbing, so you can cleanse, then move right along to the next step in your routine. Simply saturate a cotton pad with the cleansing liquid and sweep it over your skin until completely clean.
STEP #2: APPLY A FACE SERUM
A face serum can be used to address specific skin care concerns, and can give your skin the boost of radiance it needs. Use a vitamin C serum, like the L'Oréal Paris RevitaLift 10% Pure Vitamin C Serum, to give your complexion a healthy glow and reduce wrinkles. Smooth a dime-sized amount onto your face and neck—it shouldn't take much time at all.
STEP #3: USE A MULTI-TASKING MOISTURIZER
Being on a time crunch requires the use of multi-tasking skin care products. When it comes to applying a facial moisturizer in the AM, you'll want to use one that's formulated with SPF so you can hydrate your skin while also protecting it from the sun's harmful rays. Try the L'Oréal Paris RevitaLift Bright Reveal Brightening Day Moisturizer SPF 30. Formulated with broad spectrum SPF 30, glycolic acid, vitamin C, and Pro-Retinol, this moisturizer will help correct uneven skin tone, reduce the appearance of wrinkles, and reveal brighter, younger-looking skin.
At night, you'll want to reach for something a little different. Since you won't need to worry about sun protection, apply a moisturizer that can also care for your neck and décolletage, like the L'Oréal Paris Age Perfect Hydra Nutrition Manuka Honey Night Balm.
STEP #4: AND AN EYE CREAM
After you've applied your moisturizer, it's time to finish your 10-minute skin care routine! Even though you're in a rush, you don't want to skip using an eye cream. They take less than a minute to apply and will help prevent the delicate skin of your eye area from aging. Use your ring finger to gently dab the L'Oréal Paris RevitaLift Triple Power™ Eye Treatment around your eye. This eye cream helps to repair wrinkles, reduce under-eye bags, and lift the eye area.
Editor's tip: If you're in the ultimate rush, and you're using an ultra-gentle facial moisturizer, you can carry it up to your eye area to save time.
IF YOU HAVE EXTRA TIME…
Have a few extra minutes to spare? Consider adding the following products to your quick skin care routine.
1. Face Scrub
A face scrub is a great way to give yourself a soft, even complexion. Even better, you can use a multi-tasking scrub on both your face and lips to create a smooth base for makeup application. Try using one of the L'Oréal Paris Pure-Sugar scrubs, each of which is formulated with three pure sugars for gentle yet effective exfoliation on your face and lips.
2. Face Mask
While a face mask isn't a product that will fit into your 10-minute regimen, sometimes your skin deserves a little TLC. If you can find an extra 10 or 15 minutes in your day, use one of the pure-clay face masks for a short self-care session.
Want more time-saving tips and tricks for your beauty routine? Head over to our article, Time-Saving Beauty Hacks: How to Do Your Makeup Fast.
Discover more tips & tricks
Keep your skin happy
See all articles
Shop Featured Skin Care products
Discover More