skin care essentials
How to Create a Body Care Routine
January 17, 2020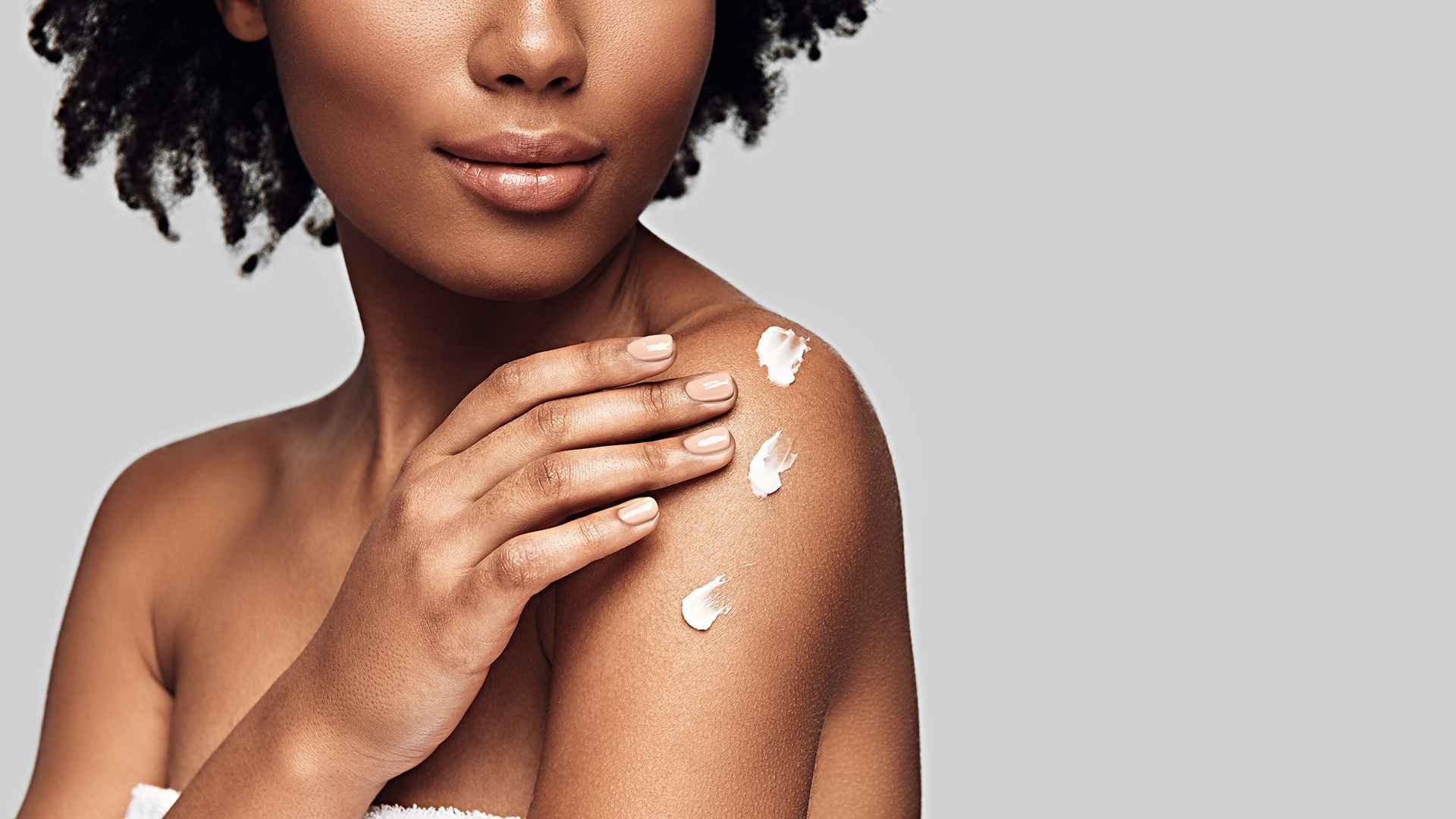 Finding the perfect skin care routine for your face is a major feat, but it isn't the only routine you should be searching for. While we can certainly understand why you would make your face a priority—since everyone sees it—body care is a must, too. Just as you should use a facial cleanser, exfoliator, and moisturizer (and more) on your face, you should also use skin care products on the skin below your neck. After all, you won't be very happy having a glowy, smooth face and dry, rough hands.
If you're used to occasionally washing up with a bar soap and semi-regularly slapping on a layer of lotion, it's officially time to create a skin care routine for your body. Not sure how? We've broken down a basic body care routine into five simple steps, and we're sharing everything you need to know right here.
STEP 1: GET CLEAN
If you already have a consistent skin care routine for your face, you could probably guess this first step. No matter what part of your body you're dealing with, the best way to kick things off is by getting completely clean. For your body, that means using a cleanser meant specifically for washing your body—don't expect your face wash to do the trick. Look for a gentle body wash that won't irritate or dry out your skin. Lather up with help from a loofah, wash cloth, or just your hands, then be sure to rinse off before moving on.
STEP 2: SLOUGH AWAY ROUGH SKIN
Exfoliating with face scrubs can be a tricky thing. You don't want to scrub your skin too much, in fear of irritation, but you need to do it regularly enough that dead skin cells won't leave your skin looking dull. To make matters worse, everyone's skin can handle different frequencies of exfoliation. But that's a topic for another day! Thankfully, the skin on your body is better suited to exfoliation. Because your body is typically tougher than your face, you don't have to be quite as wary about scrubbing too much.
Two or three times a week, exfoliate your body by adding a sugar scrub into your shower routine and gently massaging the scrub onto your skin. Be sure to focus on your elbows, knees, and heels, which are more likely to have rough patches that need extra exfoliation.
STEP 3: SHAVE—THE RIGHT WAY
Even if you've been shaving more than half your life, it isn't totally foolproof. In fact, there are a lot of mistakes you might be making in this part of your body care routine. (Check out the 8 Shaving Mistakes You Could Be Making—and What to Do Instead.) To shave the right way, start by spending a little time in the shower. The water will help to soften your skin and ready it for your razor. Once it's time to reach for the razor, take it slow. Apply shaving cream to your skin and carefully move the razor with the grain instead of going against it.
STEP 4: HYDRATE FROM HEAD TO TOE
Cleansing, exfoliating, and shaving all have one thing in common—you should moisturize afterward. While your skin is still wet from your shower activities, it's an ideal time to hydrate your skin. Smooth a hydrating cream or lotion over your body from your neck to your toes (hello, soft feet!), letting it absorb before putting your clothes on.
STEP 5: FAKE SUN-KISSED SKIN
No kind of skin care routine should include sun-bathing, but that doesn't mean you can't have a tan. If you want your body to be bronzed, turn to a self-tanner. Try the L'Oréal Paris Sublime Bronze Self-Tanning Water Mousse, which is a clear self-tanner that will help give your skin a gorgeous glow over time. Smooth it on evenly three times a week, being sure to use sparingly around joints, to achieve an even, streak-free tan.
Your skin care routine isn't the only thing that can be transferred to your body. Body makeup is just as much of a thing! If you're a fan of contouring with face makeup, you'll want to learn How to Contour Your Body, too.
Discover more tips & tricks
Keep your skin happy
See all articles
Shop Featured Skin Care products
Discover More