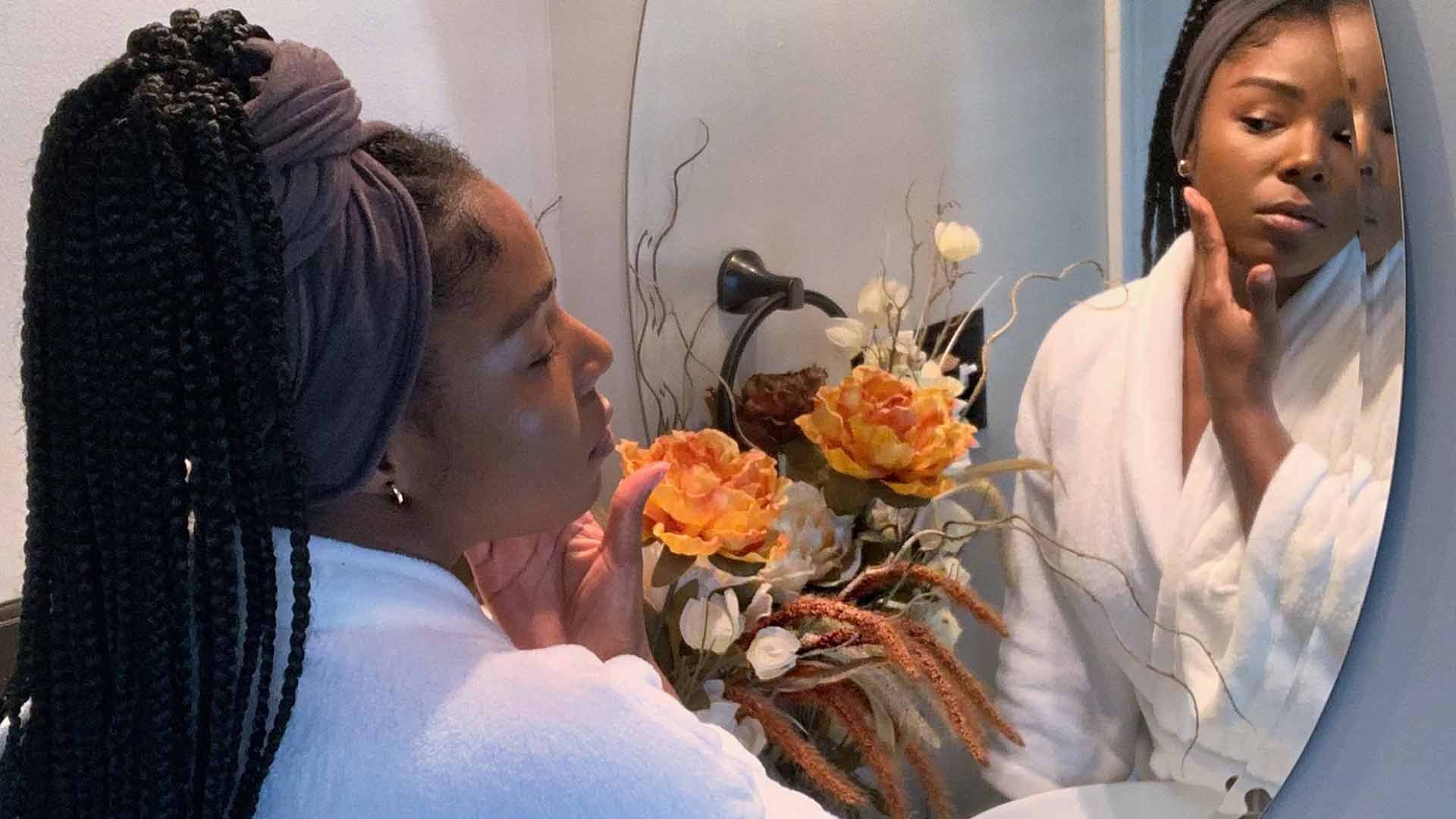 skin care essentials
7 Drugstore Products That Make Your Skin Care Routine Feel Luxe
The quest for your best skin can sometimes feel like a never-ending journey, and it can also feel like an endless dip into the bank. These days, the need for self-care can feel so heightened that you might be tempted to splurge on whatever makes you feel good, and whatever makes your skin care routine feel luxurious. But opulence comes at a price and when your funds aren't limitless, "balling on a budget" can feel restrictive—even impossible. Luckily, there are amazing products that you can find right at the drugstore that can give you that luxury skin care experience without the hefty price tag. Check out seven of our favorites below to incorporate into your self-care routine or daily skin care arsenal to help get you your best skin ever.
Let this scrub do double-duty, refining the skin on your face and your lips. Formulated with three pure sugars, coconut oil and cocoa butter it works to gently exfoliate and remove dirt, oil and impurities for smoother and softer skin. For less than $15, this two-for-one is almost a steal.
To foster the best under-eye health no matter your age, reach for this enhancing eye cream that's just under $25. Infused with a powerful antioxidant, it's formulated to fight five signs of aging at once, including dark circles, puffiness and crow's feet. Gently tap a small amount into the eye area every morning and night.
While a trip to the derm or esthetician to replump the skin might be preferred, it's just not practical for daily upkeep. Reach for this ultra-hydrating serum instead. It costs a lot less than an MD visit, and intensely rehydrates the skin's surface while instantly giving it a youthful, bouncy feel.
No matter your skin tone, your complexion can get a little dull and sallow in the cold weather months. Why not indulge in a little of that summertime sun-kissed glow even if you've been stuck indoors for a while? This soft mousse helps you get a streak-free tan sans the threat of UV-rays. The best part: it's hydrating, lightweight and under $20.
Sagging skin getting you down? How about a lift without going under the knife? This daily cream works to reduce wrinkles, brighten and firm skin in just one week and also hydrates, softens, and smooths skin while delivering a more radiant skin tone. It does all of that for less than $30? We'll take two!
A refreshing gel facial mask like this one can go a long way in rejuvenating dull, mature skin to its youthful rosy glow. In just five minutes the imperial peony and AHA ingredients work to soothe, smooth and refresh the skin. Use up to twice a week to exfoliate and reveal rosy, radiant skin for a fraction of a monthly spa visit.
If dark spots top your list of skin care woes, then you might be investing a lot of money in microdermabrasion or chemical peels. Since you can't indulge in those treatments daily, add this serum for less than $30 to your routine to help fade the appearance of dark spots, age spots, sun damage and post acne marks. Apply over your face in the morning and night before moisturizer. On your self-care days, light a candle and play some soft music while you gently massage it in to invoke that spa feeling.
Discover more tips & tricks
Keep your skin happy
See all articles
Shop Featured products
Discover More