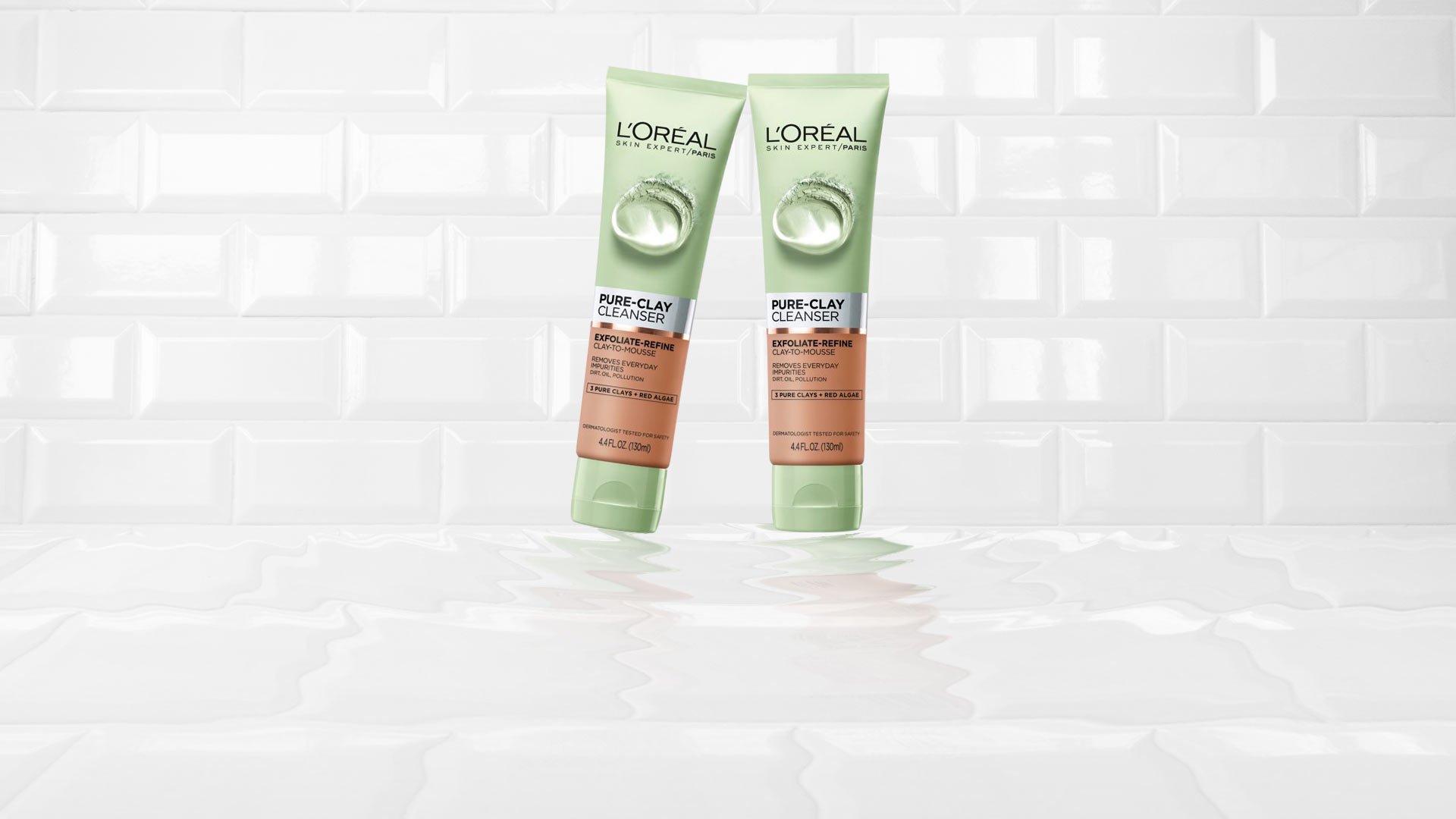 skin care essentials
This Pore Cleanser Is a Skin Care Game-Changer
We've all been there—after going through your entire skin care routine, you look in the mirror only to come face-to-face with clogged pores. There are few things more frustrating, especially if you've taken the time to perfectly curate which skin care products you use. But if you're still finding your complexion could use a deep cleaning, there's one product you may be missing: a pore cleanser. Ahead, we're sharing everything you need to know about deep pore cleansers, including what they are and our best pore cleanser to add to your regimen.
What Is a Pore Cleanser?
We won't keep you out of the loop—a facial pore cleanser is exactly what it sounds like. It's a type of cleanser or face wash that's specifically formulated to target your pores, ensuring that every ounce of dirt, oils, and impurities gets removed. Basically, it's a must-have product for anyone who struggles with clogged pores on the regular.
Our Best Pore Cleanser For Clear Skin
Without further ado, allow us to introduce you to our best pore cleanser: the L'Oréal Paris Pure-Clay Exfoliate & Refine Cleanser. This cleanser contains three pure clays—kaolin, Moroccan lava, and montmorillonite—and red algae extract. The clay to mousse formula works to remove everyday impurities while taking things a step further by exfoliating your skin and unclogging and minimizing the appearance of your pores. After using this deep pore cleanser, you'll be left with a smoother, healthier-looking complexion. You can use this cleanser once a day as part of your morning skin care routine.
How To Use a Pore Cleanser
If you're sold on our best pore cleanser, we're sure you'd like to know how to put it to use. Follow the steps below to do just that.
Step #1. Cleanse Your Face
There's no need to wait to reach for your pore cleanser, as it should be the first step in your routine. Dampen your skin with lukewarm water before squeezing a dime-sized amount of product into the palm of your hand. Add water to transform the formula from clay to mousse, work it between palms, then gently massage the cleanser onto your skin. Work the cleanser over your face in circular motions, avoiding your eye area. Then, rinse thoroughly and pat dry.
Step #2. Apply a Face Serum
While your skin is still damp, reach for a hydrating face serum to lock in and replenish moisture. Try our L'Oréal Paris Revitalift Derm Intensives 1.5% Pure Hyaluronic Acid Serum, which helps to immediately replenish hydration and reduce wrinkles. Use the dropper to apply one to two drops to your face and neck, patting the formula onto your skin with your fingertips.
Step #3. Reach For a Moisturizer
Of course, you'll want to use a moisturizer that won't clog your pores—after all, you wouldn't want to defeat the purpose of your pore cleanser. Take your pick from the L'Oréal Paris Hydra Genius Daily Liquid Care - Normal/Oily Skin, L'Oréal Paris Hydra Genius Daily Liquid Care - Normal/Dry Skin, and L'Oréal Paris Hydra Genius Daily Liquid Care - Extra Dry Skin, based on your skin type. Each option contains aloe vera water and hyaluronic acid to provide instant and continuous hydration.
Alternatively, since you'll be using our pore cleanser in the morning, consider streamlining your routine with a moisturizer with SPF. The L'Oréal Paris Revitalift Derm Intensives Triple Power Day Lotion SPF 30 fits the bill.
Step #4. Dot On Eye Cream
Your eye area needs some TLC, too. To replenish hydration, help reduce the appearance of wrinkles, and visibly brighten dark circles, dot on the L'Oréal Paris Revitalift Triple Power Eye Treatment as the last step in your regimen.
Next up: Now that you know all about our facial pore cleanser and how to use it, there's something else we think you should know about if you're dealing with clogged pores. Check out our article, What Is Salicylic Acid and What Does It Do? Trust us, salicylic acid is one ingredient you should get familiar with.
Discover more tips & tricks
Keep your skin happy
See all articles
Shop Featured Skin Care products
Discover More