skin care essentials
4 Overnight Skin Hacks: How to Wake Up with a Glowing-Looking Complexion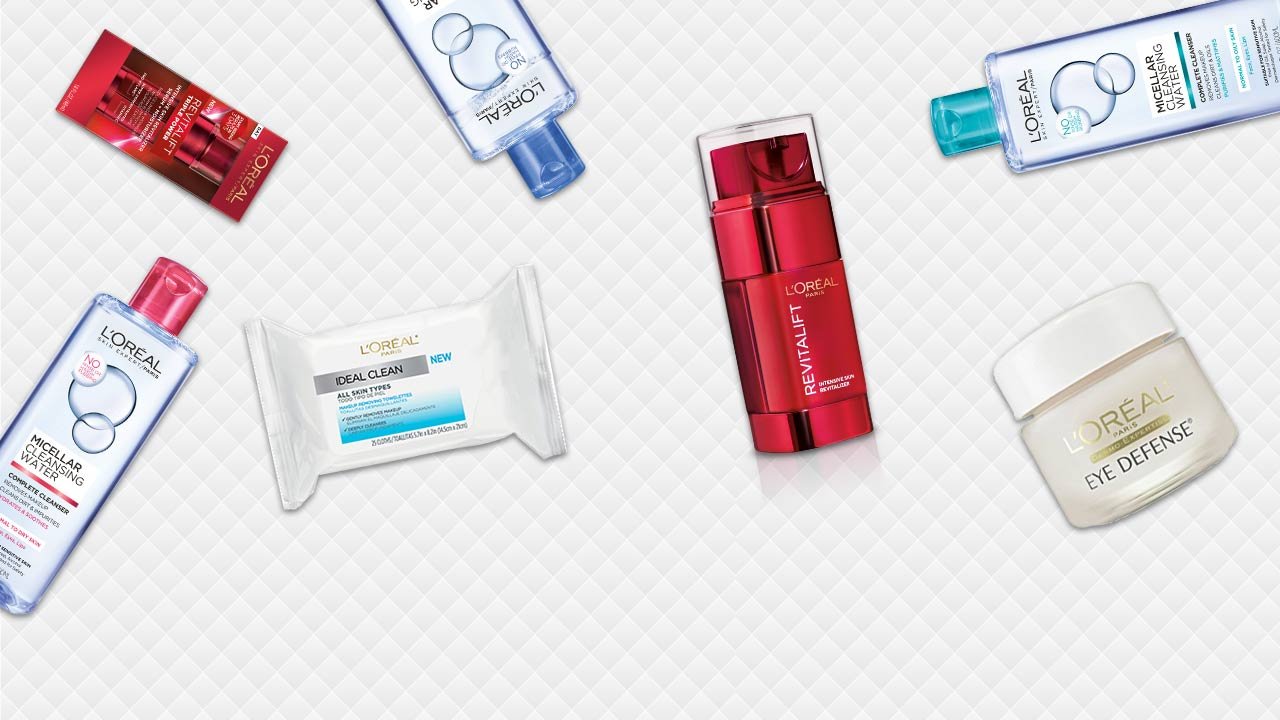 It's probably a safe bet to say that we all want to wake up with glowing-looking skin. So, it can be really disappointing when you see dull, tired-looking skin in the mirror—that's not exactly the look you were going for, was it? The good news is that there are easy things you can do before bed to take care of your skin while you sleep. Go ahead, try these hacks tonight!
Overnight Skin Hack #1: Go to Sleep with a Clean Face
Beauty sleep is called beauty sleep for a reason. According to the American Academy of Dermatology, your skin repairs and refreshes itself while you snooze. But if you drift off with layers of foundation and concealer on top of your face, how can you expect your skin to do this overnight? When you hit the hay with makeup on, it can mix with the dirt and oil on your skin, leading to clogged pores (which can lead to dreaded breakouts). That's why you should make it a point to wash away all the dirt, oil, and makeup that's built up on top of your skin throughout the day.
To cleanse, try a micellar water, which is gentle. Micellar water is a French-favorite cleanser that is becoming popular stateside. It's powered by tiny micelles—oil molecules—that are suspended in water. They act like a magnet to help lift dirt, oil, and makeup up and away from the skin's surface. Try the L'Oréal Paris Micellar Cleansing Water Complete Cleanser for Normal to Dry Skin or L'Oréal Paris Micellar Cleansing Water Complete Cleanser for Normal to Oily Skin. To use, take a cotton pad and soak it with micellar water. Gently wipe the micellar water-soaked pad over your skin and repeat this process a couple of times until your skin feels completely clean. If you're using micellar water to remove eye makeup, hold the cotton pad over closed eyes for a few seconds before gently wiping.
Overnight Skin Hack #2: Leave Makeup Removing Towelettes on Your Bedside Table
If you always find yourself too tired to wash your face (and take your makeup off) before bed, leave a pack of makeup removing towelettes on your nightstand. Remember: Sleeping with a full face of makeup on is not the best idea. Makeup removing towelettes make it oh-so-simple to avoid that from happening.
Try the L'Oréal Paris Ideal Clean Makeup Removing Towelettes, All Skin Types. These alcohol-free, super-soft towelettes effectively remove all traces of eyeliner, mascara, and long- wear makeup. Peel the label to open and take a wipe out. Gently use it to clean your face and eyes. Reseal the packet so none of the remaining wipes dry out. The best part: You don't have to rinse your skin after using these wipes, so you're all set to snuggle up under the covers with a clean face!
Overnight Skin Hack #3: Add Eye Cream to Your Nighttime Beauty Routine
Eye creams aren't just for women in their forties or fifties. Even if you're in your twenties or thirties and haven't noticed any visible signs of aging yet, you can still use them. The L'Oréal Paris Eye Defense is a light, non-greasy gel-cream that is especially formulated to defend against signs of premature aging around the eyes, including puffiness, fine lines and wrinkles, and dark circles. After cleansing and swiping on moisturizer, apply eye cream in small dots around your eye area and smooth gently until thoroughly absorbed.
Overnight Skin Hack #4: Use a Facial Serum Under Your Moisturizer
Ah, facial serums: They're one the most underrated skin care products out there. Serums are formulas that are often highly concentrated and can help target specific skin concerns (like dryness). They can also help to improve the overall appearance of your skin over time. Love multitasking? Reach for the L'Oréal Paris RevitaLift Triple Power Intensive Skin Revitalizer Serum + Moisturizer, which has an innovative dual chamber system that combines a serum and moisturizer in one pump. You can apply the facial serum and moisturizer in the morning and evening. Make sure to mix well before using and smooth over your face and neck.
And there you have it. Go ahead and have sweet dreams about how beautiful your skin is going to look when you wake up!
Discover more tips & tricks
Keep your skin happy
See all articles
Shop Featured Skin Care products
Discover More