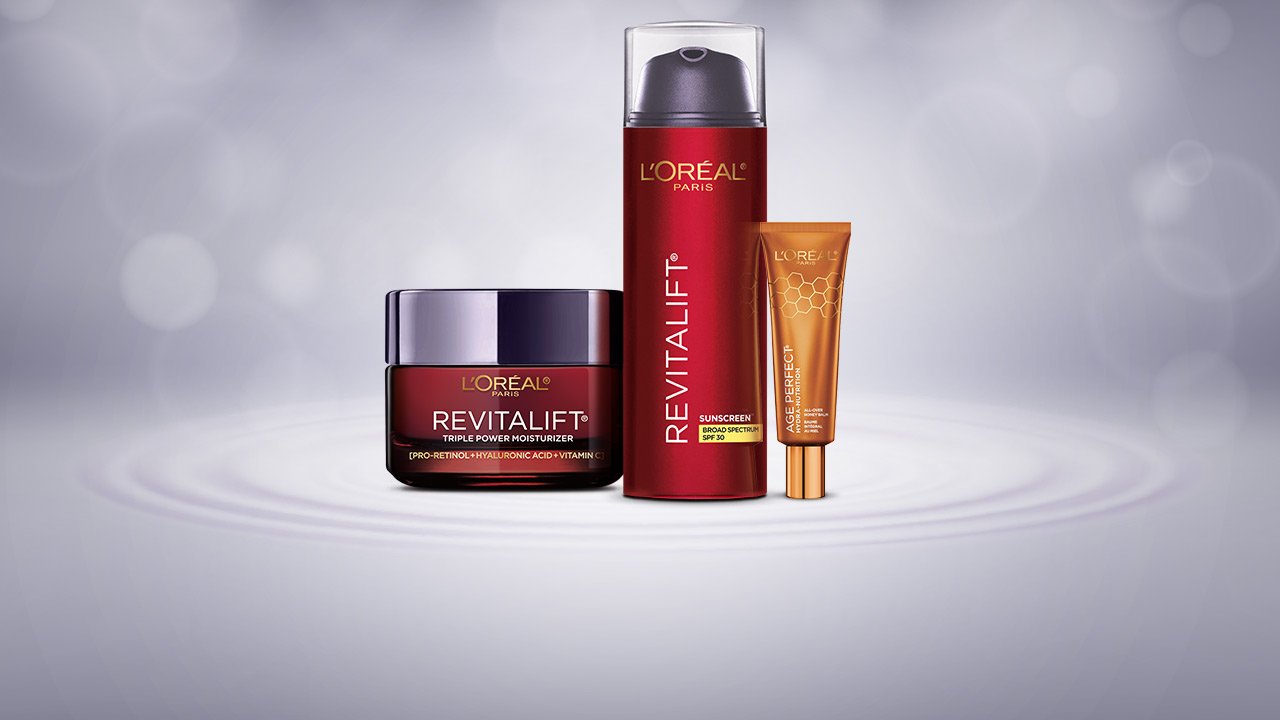 Nowadays, more and more people are swapping their go-to skin care products for cleaner alternatives. If you're looking to clean up your own routine, perhaps you're interested in scoping out mineral oil-free skin care essentials you can add to your regimen. One product we have in mind? Mineral oil-free moisturizer! If it's about time to switch up your source of hydration and update daily skin care routine, look no further than our best mineral oil-free moisturizers.
IS MINERAL OIL GOOD OR BAD FOR YOUR SKIN?
Real quick, let's clear something up: Is mineral oil good or bad for your skin? The answer isn't a simple yes or no. The reason being, different people will react differently to different ingredients. If you've noticed your skin reacts poorly to moisturizers with mineral oil in the formula—or you're simply looking for a change—you may want to try a mineral oil-free moisturizer. On the other hand, the American Academy of Dermatology does confirm mineral oil can be effective for soothing dry skin, so it isn't a completely cut and dry answer on whether you should use mineral oil for skin care.
WHAT DOES MINERAL OIL-FREE MEAN?
This may seem obvious, but it's a question we see floating around. The meaning of mineral oil-free is simple—it refers to formulas that don't contain any mineral oil. That means the moisturizers we're about to introduce you to all feature formulas without mineral oil.
OUR BEST MINERAL OIL-FREE MOISTURIZERS
Ready to add a mineral oil-free moisturizer to your daily regimen? Take your pick from one of our best, below.
L'Oréal Paris Revitalift Triple Power Day Lotion SPF 30: Looking for a mineral oil-free option that's formulated with SPF? Here is your moisturizer match. This anti-aging face moisturizer is formulated with Pro-Retinol, vitamin C, and hyaluronic acid to reduce wrinkles, firm, and brighten in one week, plus it has SPF 30. After use, your skin will feel smoothed, softer, and refreshed. Aside from being mineral oil-free, the formula is also free of parabens and dyes.
How to use it: Smooth over face and neck every morning as the last step in your routine.
L'Oréal Paris Revitalift Triple Power Anti-Aging Moisturizer: This anti-aging moisturizer is formulated with three of the top proven anti-aging ingredients: Pro-Retinol, vitamin C, and hyaluronic acid. The formula visibly reduces wrinkles, firms, and brightens skin in one week. After use, your skin will feel softer, smoother, and plumped with hydration. The moisturizer is also specially formulated to layer well under makeup without clogging pores. And if you prefer, there's a fragrance-free version available! Pick up the L'Oréal Paris Revitalift Triple Power Anti-Aging Moisturizer Fragrance Free.
How to use it: Smooth over face and neck every morning and evening.
L'Oréal Paris Age Perfect Hydra Nutrition Manuka Honey All Over Balm - Face, Neck, Chest and Hands: This all-over balm with manuka honey extract and nurturing oils is infused with calcium and antioxidants, along with an indulgent, honey-inspired fragrance. The formula absorbs quickly to relieve mature, very dry skin on the face, neck, chest, and hands—even on the go. It wraps skin in soothing moisture to soften skin that feels tight and uncomfortable. Beyond nourishment, your skin will be left looking more youthful with a healthy glow.
How to use it: Every morning and night, apply onto cleansed skin. Use alone or under makeup. Smooth gently on your face in an upward and outward motion. Smooth from neck to jawline, then upper chest until thoroughly absorbed.
{ "@context": "https://schema.org/", "@type": "WebPage", "speakable": { "@type": "SpeakableSpecification", "cssSelector": ["speakable-content"] }, "url": "https://www.lorealparisusa.com/beauty-magazine/skin-care/skin-care-essentials/mineral-oil-free-moisturizers" }
Discover more tips & tricks
Keep your skin happy
See all articles
Shop Featured Skin Care products
Discover More
{ "@context": "http://schema.org", "@type": "BreadcrumbList", "itemListElement": [ { "@type":"ListItem", "position": 1, "item": { "@id": "/", "name": "Home" } } , { "@type":"ListItem", "position": 2, "item": { "@id": "https://www.lorealparisusa.com/beauty-magazine", "name": "Beauty Magazine" } } , { "@type":"ListItem", "position": 3, "item": { "@id": "https://www.lorealparisusa.com/beauty-magazine/skin-care", "name": "Skin Care For Every Age" } } , { "@type":"ListItem", "position": 4, "item": { "@id": "https://www.lorealparisusa.com/beauty-magazine/skin-care/skin-care-essentials", "name": "Skin Care Essentials" } } , { "@type":"ListItem", "position": 5, "item": { "@id": "https://www.lorealparisusa.com/beauty-magazine/skin-care/skin-care-essentials/mineral-oil-free-moisturizers", "name": "mineral-oil-free-moisturizers" } } ] }