skin care essentials
Mid-Day Skin Primps to Stay Gorgeous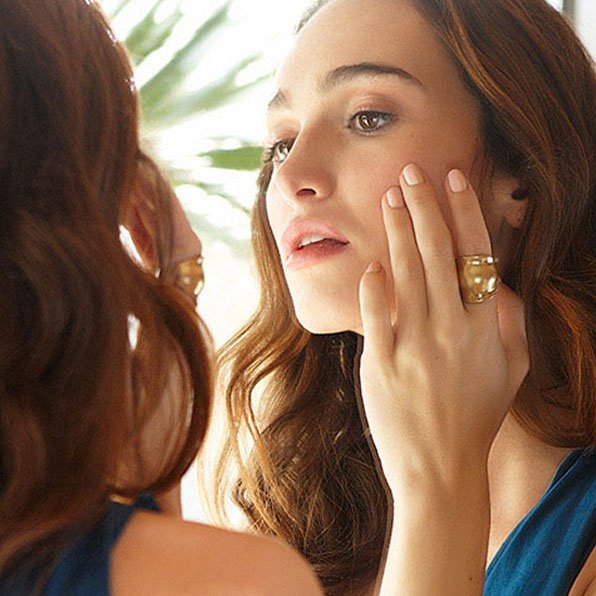 Don't let long days get you down – and don't let them get your looks down either. It'll just take a few minutes on your lunch break to perk up your skin and put a little extra pep in your step. These skin tips are not only quick, but also easy to add into your lunch break. The few minutes will be well worth it, when you look our best and have glowing skin you feel great too.
1. Touch up: Give your face a fresh look without messing up the makeup you spent time applying in the morning. Try blotting papers on your T-zone, dabbing gently. Avoid touching the rest of your skin, to not smudge your blush or takeaway any glow from moisturizing. You could also use Revitalift Miracle Blur or a small amount of moisturizer on the high points of your face, top of check bones on your nose, to mattify and maintain glowing skin.
2. Hydrate lips: Lips get dry, especially after talking in meetings or to customers all morning. Quick, easy and satisfying: A lip balm hydrates your lips and elevates your appearance. If you want to apply a lipstick after, go for it! Nude is best if you still have lunch ahead of you.
3. Moment of Zen: Stress can have a big influence on how your skin looks and even feels. Now that you've taken the time for a few touch ups, keep the self-care activities going by taking 5 minutes to unwind. Meditate, read your horoscope or take a moment to stretch by your desk. Breathing and finding a few minutes where you can be calm will help you better handle the daily stresses you are bound to run in to throughout the day, keeping your glowing skin resilient to stress.
4. Hands-off: Once you freshen up, keep your glowing skin pristine and clean by not touching your face. This can be a more difficult challenge then it seems, especially after a stressful call with your boss and all you to do is bury your head in your hands.
Skin Bonus Booster: Incorporate a skin healthy lunches into your mid-day primp: Try a Kale and Salmon Salad with Blueberries and Walnuts with a carrot juice as a complexion-boosting beverage.
Discover more tips & tricks
Keep your skin happy
See all articles
Improve your routine
Show your new look more love:
makeup