skin care essentials
5 Lightweight Moisturizers That Deliver Instant Hydration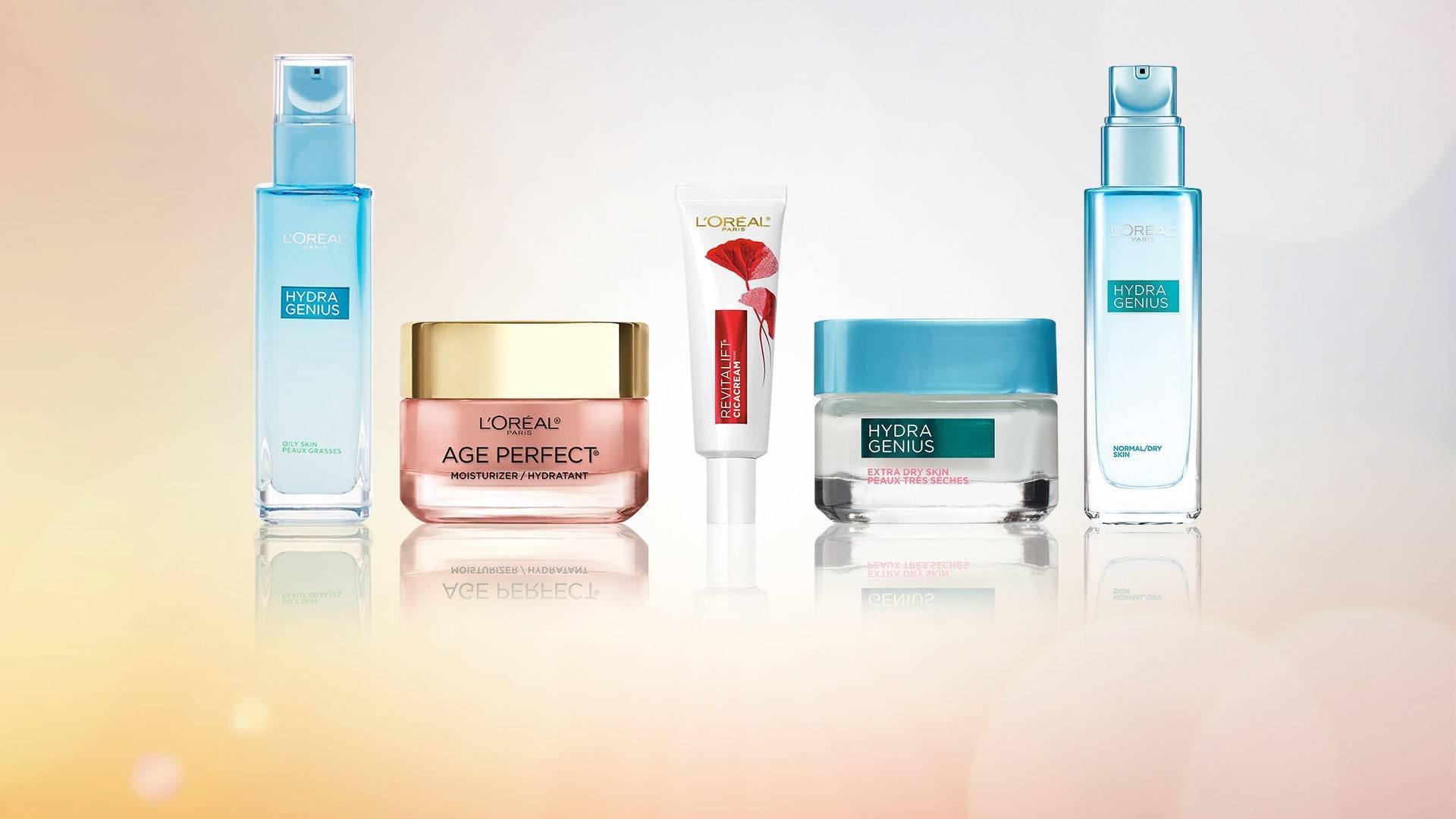 We often believe that a heavy moisturizer is the golden ticket to lasting hydration, but you'd be surprised to see what a light moisturizer can bring to the table. It does an amazing job of laying under makeup seamlessly (thanks to its thin formula), and it's a solid pick for your workout sessions. You also don't have to worry about the super-thick, heavy feel that comes with various moisturizers. All you need is the right offering to pamper your complexion properly. If you're game to upgrade your skin care routine with a lightweight moisturizer, we can show you the way. Follow along as we share the importance of a lightweight face cream in your beauty routine along with the best picks from L'Oréal Paris.
WHY SHOULD YOU USE A LIGHT MOISTURIZER?
Before we dive into the best lightweight moisturizers from L'Oréal Paris, it's important to know why they make such a useful addition to any routine. For starters, we must state the obvious: a light moisturizer can provide your skin with hydration you need, minus the weighed down feel. We also appreciate that these formulas typically absorb quickly into the skin to provide instant relief. Not to mention, a lightweight moisturizer minimizes the risk of a greasy-looking face.
5 BEST LIGHT MOISTURIZERS YOU SHOULD TRY
Now that you know all about the benefits of a lightweight moisturizer, it's time to take action. Ahead, you'll find five picks that will give your skin lasting hydration.
OUR BEST LIGHT MOISTURIZER FOR DRY SKIN
There's no denying that dry skin needs all the moisture that it can get. Since external factors like pollution and UV rays can take a toll on your complexion and leave you with a dry face, it's essential to go the extra mile with a nourishing offering. This is where the L'Oréal Paris Hydra Genius Daily Liquid Care - Normal/Dry Skin or L'Oréal Paris Hydra Genius Daily Liquid Care - Extra Dry Skin can pick up the slack. These water-based picks are formulated with aloe vera water and hyaluronic acid to provide the skin with long-lasting moisture.
OUR BEST LIGHT MOISTURIZER FOR OILY SKIN
If you believe that oily skin can pass on moisturizer, reconsider your stance. Everyday exposure to the elements can affect your skin's moisture barrier. In turn, your skin suffers a loss of moisture and an increase in oil production. It's essential to balance things out with a mattifying find to keep a greasy-looking complexion at bay. The L'Oréal Paris Hydra Genius Daily Liquid Care - Normal/Oily Skin refreshes your skin with hydration and offers a matte finish to leave you with a balanced, healthy-looking face.
OUR BEST LIGHT MOISTURIZER FOR SENSITIVE SKIN
It's not news that sensitive skin comes with its own set of guidelines. Specific ingredients can cause your complexion to freak out, so it's always best to use formulas that pair with your skin type. In this case, the L'Oréal Paris Revitalift Cicacream Face Moisturizer Pro Retinol & Centella Asiatica is a solid pick. This lightweight offering is formulated with retinol and centella asiatica, a Chinese herb that strengthens and repairs the skin barrier. This moisturizer also works to hydrate and reduce the appearance of wrinkles over time.
OUR BEST MOISTURIZER FOR MATURE SKIN
Aging skin typically comes with a decrease in moisture. So, when choosing a moisturizer, seek an option that works over time. That's why we love the L'Oréal Paris Age Perfect Rosy Tone Moisturizer for Mature, Dull Skin. This lightweight face cream is formulated with imperial peony and LHA that gently exfoliates dull, sallow skin and brings out your complexion's natural, rosy tone. As a result, you'll be left with a radiant, youthful-looking face.
HOW TO USE A LIGHTWEIGHT MOISTURIZER IN YOUR ROUTINE
Locking down a lightweight moisturizer is only half of the journey. You need to learn how to use it the right way. Follow our step-by-step routine below to do so.
STEP #1: CLEANSE YOUR SKIN
As with any skin care regimen, it's essential to kick things off on the right note with a round of cleansing. This helps to remove dirt, oil, and debris from your face with ease. Keep things simple and grab the L'Oréal Paris Micellar Cleansing Water Complete Cleanser Waterproof - All Skin Types. This micellar water gently purifies and hydrates skin in one step—no rinsing or rubbing required. Saturate a cotton pad with micellar water, and wipe it over your face until it's a clean slate.
STEP #2: EXFOLIATE, EXFOLIATE, EXFOLIATE
Now that cleansing is behind you, it's time to focus on adding a round of exfoliation into the mix. Exfoliating comes in handy to remove dead skin cells on the surface of your face that can contribute to a dull and lackluster-looking complexion. Get to work with the L'Oréal Paris Pure-Sugar Nourish & Soften Cocoa Scrub. This face scrub is formulated with three pure sugars, coconut oil, cocoa, and rich cocoa butter to gently polish away impurities. Smooth a small amount onto your skin with dry fingers. Wet your hands and massage the scrub over your face in circular motions. Rinse thoroughly with lukewarm water. Use up to three times a week for best results.
STEP #3: REACH FOR TONER
If you're not familiar with the toner, you may think that you don't need it. However, this essential ensures that dirt and impurities are removed from your face, keeping blemishes at bay. Plus, the right formula can provide your skin with a layer of hydration. And that sounds like a winner to us. Pick up the L'Oréal Paris HydraFresh Toner, which has an alcohol-free, non-drying formula that protects against moisture loss and brightens the skin. Apply the toner to a cotton pad and smooth over your face and neck.
STEP #4: BRING ON THE MOISTURE
Last but certainly not least, it's time to add your lightweight face cream into the equation. Smooth your product of choice over your entire face and neck until absorbed.
Next up: Now that you're well-versed on the wonders of a light moisturizer, consider stepping things up with another skin care must-have. Visit our article, Our Best Skin Brightening Serums, to score a radiant complexion.
Discover more tips & tricks
Keep your skin happy
See all articles
Shop Featured Skin Care products
Discover More