skin care essentials
How to Highlight Skin with Skin Care Products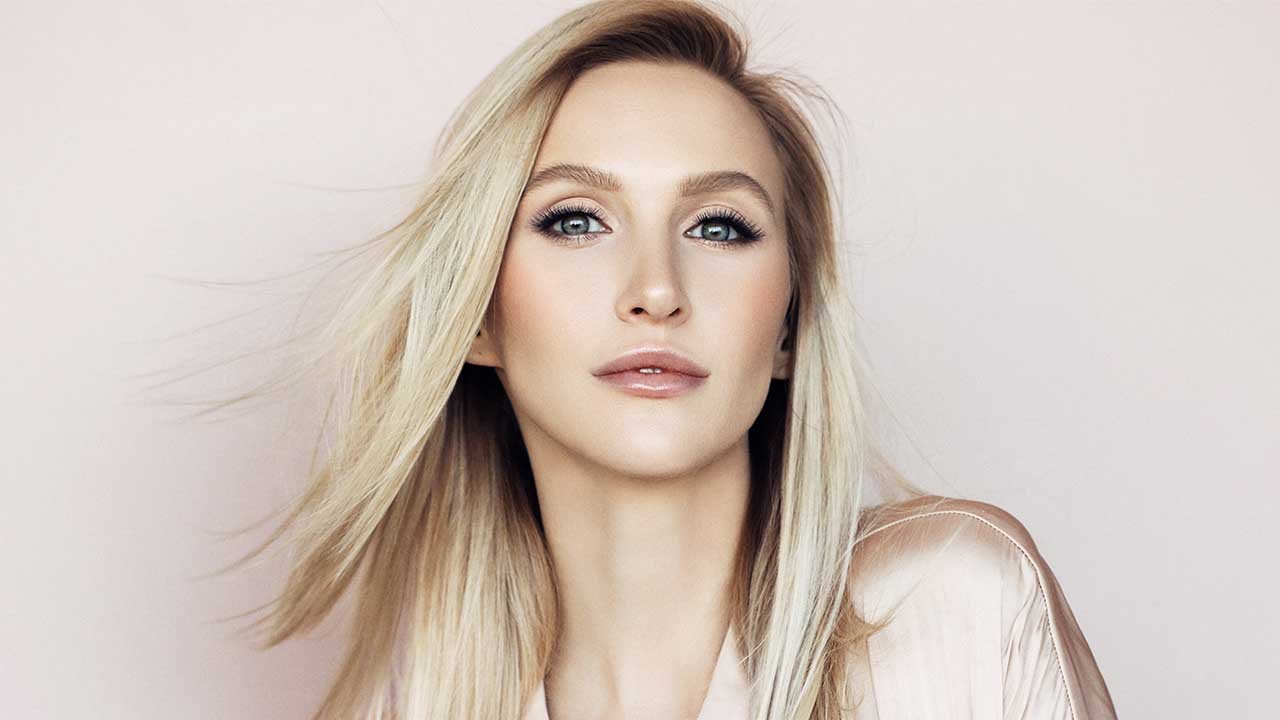 Highlighter is often associated with wearing a full face of makeup, but that doesn't have to be the case. If you prefer to go makeup-free, but still want to get your glow on, there are ways to do just that. The secret to highlighting your face without makeup is to use skin care products instead! That way, you can achieve an illuminated beauty look without ever picking up a highlighting powder or cream. Below, find six skin care products (which you very well may already own) that are perfect for achieving a natural-looking highlight—plus, how to use them.
Highlighting Skin Care Product #1: Facial Oil
If you're seeking only the most natural of natural-looking highlights, facial oil is the answer. As long as your facial oil isn't packed with shimmer, you'll look glow-y but not glittery. And don't worry about facial oil giving you a greasy appearance, with strategic placement, you'll shine in only the best way. And of course, you have the bonus that the facial oil will help hydrate your skin—something that can't be said for most highlighters.
How to use it: Normally, when applying facial oil, you can simply rub a few drops of oil between your hands before massaging it over your face. However, that won't work in this case. Applying facial oil all over doesn't give a highlighted effect. Instead, place a few drops of oil on the back of your hand. Then, use your finger to blend the facial oil into your skin above your cheekbones and on the center of your forehead—two spots that naturally catch the light.
Highlighting Skin Care Product #2: Illuminating Facial Serum
Facial serums aren't only noteworthy for their potent formulas. While it's true facial serums can make a major difference in the quality of your complexion, in some cases they can also double as highlighters. If you want a multi-tasking facial serum that can do exactly that, look no further than the L'Oréal Paris Youth Code™ Dark Spot Correcting & Illuminating Serum Corrector. The facial serum instantly makes skin appear luminous, as if lit from within, in addition to helping fade dark spots over time.
How to use it: If you can't get enough of illumination, you can smooth the facial serum over your entire face. The illuminating effect is subtle enough that you won't end up looking overly shiny. If you'd prefer a traditional highlighted look, where only certain spots shine, dot the facial serum above your cheekbones, down the bridge of your nose, and along your cupid's bow. Blend out with the pad of your finger and you're good to go.
Highlighting Skin Care Product #3: Tinted Moisturizer
Contrary to popular belief, tinted moisturizers aren't always meant to provide your skin with moisture + coverage. While there are plenty of tinted moisturizers that serve that purpose, they can also offer a radiant look. For example, the L'Oréal Paris Visible Lift Luminous Serum Tint Tinted Moisturizer for mature skin provides moisture in combination with luminosity, rather than coverage. Available in five radiant shades, the lightweight tinted moisturizer is formulated with hyaluronic acid and vitamin E.
How to use it: To highlight with a tinted moisturizer, start by reaching for a makeup blender, like the L'Oréal Paris Infallible Blend Artist Foundation Blender. Apply the tinted moisturizer specifically to the highpoints of your face, then blend out using the foundation blender.
Highlighting Skin Care Product #4: Highlighting Primer
Primer is technically a makeup-skin care hybrid, but in this case we're considering it a skin care product. And as it turns out, primers can be a perfect way to highlight your face—even if you aren't planning to wear makeup over top. The L'Oréal Paris Magic Lumi Light Infusing Primer supports that fact, as the primer can create a flattering soft light illusion. And that isn't your only option! The L'Oréal Paris Infallible Pro-Glow Lock Makeup Primer can be used in similar manner, to give skin a glowing finish.
How to use it: Applying primer as highlighter comes with a little leeway, as in, you aren't obliged to apply it in one specific manner. You can choose to apply the primer all over your face for a radiant effect or highlight only certain areas to help sculpt your face.
Highlighting Skin Care Product #5: Almost Anything + Glow Drops
When the skin care product you're searching for doesn't exist, what's a girl to do? DIY it! And no, we aren't talking about going to your kitchen to see what you can concoct. Rather, if you're on the hunt for a highlighting skin care product that features all the best of your favorite moisturizer and your favorite highlighter, you can create just that. All you'll need is your moisturizer (or facial serum) of choice—we recommend one of the L'Oréal Paris Hydra Genius moisturizers—and the L'Oréal Paris True Match™ Glow Amour Glow Boosting Drops. Not quite sure how this works? Keep reading!
How to use it: Don't worry, you can master this how-to even if you aren't DIY adept. All it takes is mixing a few drops of the highlighter with a dollop of moisturizer. Blend together, then apply the moisturizer as per usual.
Highlighting Skin Care Product #6: Body Oil
Don't forget, highlighting isn't reserved for your face. You can highlight your body, too—with skin care products, no less. Select a shimmering body oil that suits your fancy, and you can shine from head to toe—without breaking out your makeup.
How to use it: Smooth the body oil all over, as you would your regular old body lotion, or apply it to a few key places. If you choose the latter option, try applying the oil to just your legs and collarbones.
Editor's tip: Looking for a way to take your highlighted body to the next level? We know just the thing! Pair your highlight with a bit of contour. Here's How to Contour Your Body.
In case you need more details on how exactly to highlight your skin—whether it's with skin care products or makeup—here are 7 Places on Your Face to Apply Highlighter.
Discover more tips & tricks
Keep your skin happy
See all articles
Shop Featured Skin Care products
Discover More