skin care essentials
Your Rulebook For Removing Halloween Makeup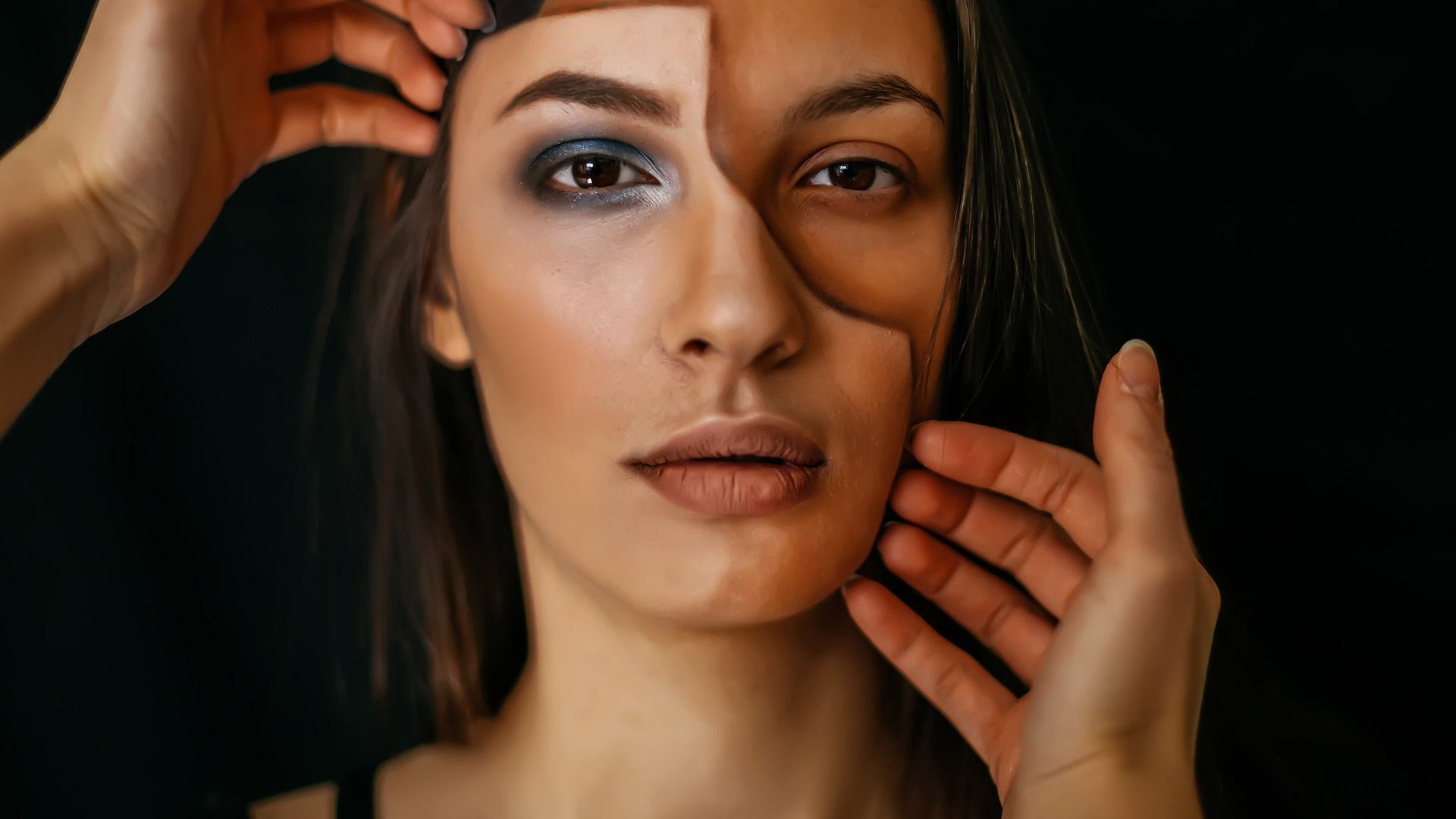 After a night of enjoying virtual parties and showing off your costume to your BFFs, there is only one word to describe the festivities—epic! Now, you have the daunting task of removing all of your Halloween makeup. If you've donned products that transformed you into a holographic ice queen, gothic vampire, or zombie bride, it can be a serious struggle to get costume makeup off. To be real—it's more trick than treat.
Thankfully, learning how to remove Halloween makeup the right way can save you hours tethered over your bathroom sink. All you need are the right essentials and a bit of patience to make your Halloween makeup look yesterday's news. Follow along as we give you the ins and outs of how to remove even the most stubborn makeup with ease.
HALLOWEEN MAKEUP REMOVAL TIP #1: CONSIDER YOUR PRODUCTS
Not all costume makeup is created equal. If you're dressing up as a cat, use your go-to eyeliner to create whiskers and pink lipstick to paint the point of your nose. When you choose this route, removal should be easy enough. After all, it isn't much different from your everyday makeup, just slightly different placement.
Editor's tip: Find all the details on basic makeup removal in our article, How To Remove Every Kind of Makeup.
Once you break out body paints and other cosmetics from Halloween shops, things can get more complicated. Before removing your makeup, you'll want to take inventory of the kinds of products you used. Some may even have handy instructions on the packaging with removal tips, so don't forget to check!
HALLOWEEN MAKEUP REMOVAL STEP #2: TURN TO MICELLAR WATER
If you're looking for a makeup removal miracle, you may have found it in the form of micellar water. The French-favorite cleanser isn't actually magic, but sometimes it seems that way. This liquid cleanser is powered by tiny micelles—oil molecules—that act as a magnet to lift dirt, oil, and makeup up and away from your skin. Best of all, there's no harsh rubbing needed.
Reach for a micellar water that can remove waterproof makeup, like the L'Oréal Paris Micellar Cleansing Water Complete Cleanser Waterproof - All Skin Types. Saturate a cotton pad, hold it over your closed eyes for a few seconds, and wipe to remove your makeup. Once your eyes are clear of cosmetics, sweep the pad across your skin until clean. The micellar water is free of oil, soap, and alcohol and safe to use on your face, eyes, and lips.
HALLOWEEN MAKEUP REMOVAL STEP #3: OPT FOR AN OIL-BASED MAKEUP REMOVER
For those who ruled Halloween with special effects makeup, you may need to switch things up on the removal front. Not only will you need to put a little more elbow grease in removing your beauty look, but it may be time to opt for an oil-based remover. This pick does an amazing job of working through heavy pigments and glues. Reach for an oil-based offering to gently remove your handiwork without the harsh feel. Plus, you don't have to worry about any lingering oils on the surface of your skin with a thorough double cleansing session. Speaking of which…
HALLOWEEN MAKEUP REMOVAL STEP #4: WASH YOUR FACE
Sometimes cleansing once is enough, but in other cases, you should opt to double cleanse. While your first cleansing session removed makeup and dirt from the surface of your skin, a second-round can help remove any remaining impurities. Try the L'Oréal Paris Pure-Clay Detox & Brighten Cleanser, or L'Oréal Paris Pure-Clay Exfoliate & Refine Cleanser, which are formulated to remove debris from the surface of your skin without over-drying. Squeeze a small amount of your cleanser of choice into your hands and add water to transform it from clay to mousse. Then, gently massage the cleanser onto your face and rinse off with lukewarm water.
HALLOWEEN MAKEUP REMOVAL STEP #5: HYDRATE YOUR SKIN
Once you've cleansed your complexion, your job isn't done just yet. It's time to moisturize. Look for a moisturizer formulated for your skin type and apply it to damp skin after cleansing to help lock in hydration. The L'Oréal Paris Hydra Genius Daily Liquid Care - Normal/Oily Skin, L'Oréal Paris Hydra Genius Daily Liquid Care - Normal/Dry Skin, and L'Oréal Paris Hydra Genius Daily Liquid Care - Extra Dry Skin are formulated with hyaluronic acid and aloe vera water to help provide long-lasting hydration.
Next up: If you're still trying to figure out your Halloween costume for this year, we've got you covered. Here's How To Create a Chic Cat Makeup Look For Halloween for a little October 31st inspiration.
Discover more tips & tricks
Keep your skin happy
See all articles
Shop Featured Skin Care products
Discover More