skin care essentials
5 Ways to Encourage a Natural Glow and Address Skin Dullness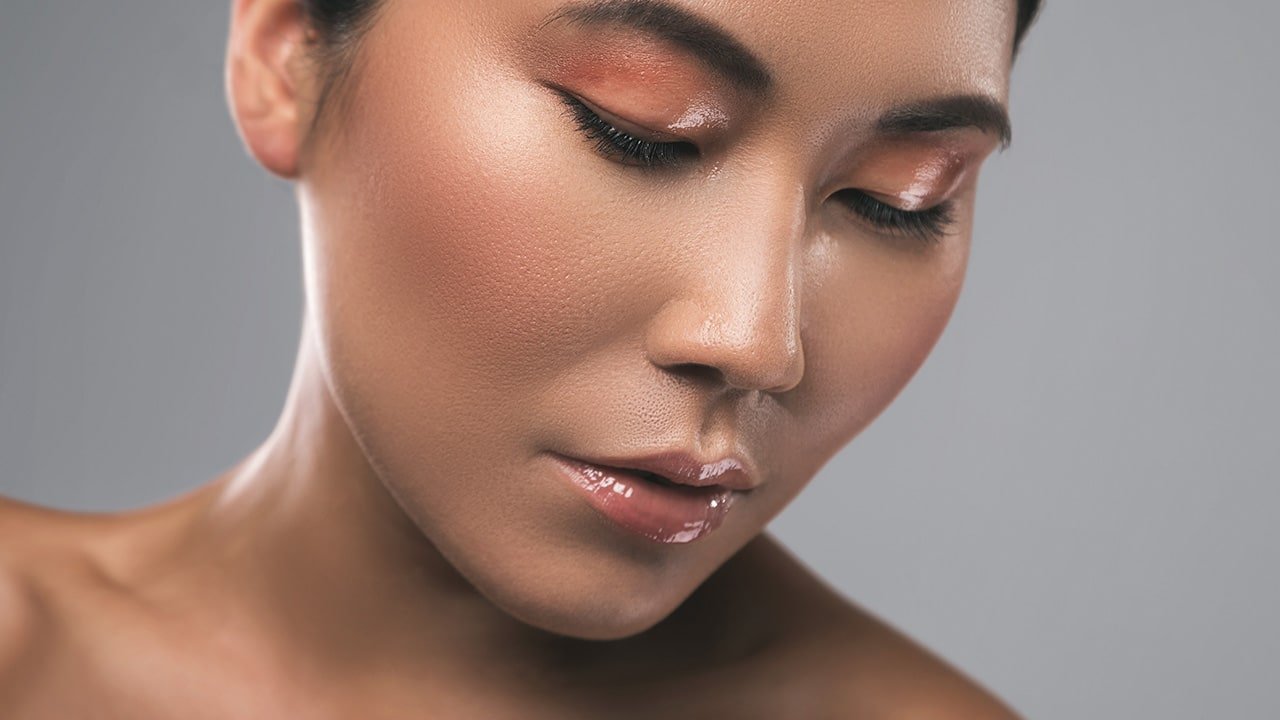 Everyone loves the look of glowing skin, but truly exuding a natural radiance can have more to do with your skin care routine than glowing skin genes alone. With the right skin care products and lifestyle habits, you can have a naturally radiant complexion—no makeup required—in no time! Keep reading for some tips to promote glowing skin so that you can better address dullness and feel and look your best!
WHAT CAUSES DULL SKIN?
Before we get into the tips and tricks to encourage a natural glow, it's important to understand the causes of dull skin. Your skin can appear lackluster for a few reasons, one of those possibilities being that dead skin cells have piled up on the surface of your skin, which can cause the look of overall skin dullness. According to the Mayo Clinic, as you age, you can experience a decreased production of natural oils which can lead to drier and duller skin. Fortunately, though, there can be even more ways to address dull skin than there are causes.
NATURAL GLOW TIP #1: EXFOLIATE FOR GLOWING SKIN THAT LASTS
That buildup of dry, dead skin cells on your skin's surface can make anyone's skin look dull. Exfoliating with either a mechanical method, like massaging your skin with a facial scrub, or chemical method, like a glycolic acid peel pad or a liquid exfoliator, can help break up those layers of dullness. Once the dead skin cells are dissolved, newer, younger skin cells will be revealed. This fresh layer will appear bright and help encourage the look of radiant skin. For a mechanical exfoliating method, try adding the L'Oréal Paris Pure-Sugar Smooth & Glow Grapeseed Scrub into your skin care routine up to three times a week. The scrub is formulated with three pure sugars and grapeseed extract and gently exfoliates skin for a baby-soft, glowing finish.
NATURAL GLOW TIP #2: ENCOURAGE A NATURAL GLOW WITH MOISTURIZER
Hydrating your skin is one of the best things you can do for glowing skin. Try face moisturizers that are formulated with both glycolic acid and vitamin C. Not only will your skin receive antioxidant protection, but the skin care combo can also enhance skin brightness. Add the L'Oréal Paris RevitaLift Derm Intensives 10% Pure Vitamin C Serum and the L'Oréal Paris RevitaLift Bright Reveal Brightening Day Moisturizer SPF 30 to your daily regimen. Both products are formulated to promote a brightened, radiant complexion!
NATURAL GLOW TIP #3: PROTECT AND PRESERVE RADIANT SKIN WITH SPF
Sunburnt skin appears red and dry—not radiant. Try to get in the habit of applying SPF with broad-spectrum protection every day, especially if you're going to spend more than twenty minutes at a time outside. Remember, glowing skin is hydrated and healthy-looking, not burnt or peeling.
Editor's note: Applying sunscreen isn't enough to stay sun safe. You'll also want to take preventative measures like avoiding the sun during its peak hours (from 10 AM to 2 PM) and wearing sunglasses and a broad-brimmed hat when outside.
NATURAL GLOW TIP #4: REMOVE MAKEUP FOR GLOWING SKIN IN THE AM
Leaving your makeup on at night can contribute to a bunch of skin woes, including skin dullness. To better encourage a natural glow, cleanse your skin of makeup at night so that you can be sure your skin is clean and excess buildup is removed and not blocking your glowing skin potential. Saturate a cotton pad with the L'Oréal Paris Micellar Cleansing Water Complete Cleanser Waterproof - All Skin Types, L'Oréal Paris Micellar Cleansing Water Complete Cleanser - Normal To Dry Skin, or the L'Oréal Paris Micellar Cleansing Water Complete Cleanser - Normal To Oily Skin to gently cleanse your skin and remove any traces of makeup—no rubbing or rinsing required.
NATURAL GLOW TIP #5: EXERCISE TO HELP BOOST YOUR NATURAL GLOW
A workout—especially cardio (whether that be running or a Zumba class)—is your body's natural way to help promote healthier skin. A quick exercise session can help get your blood pumping, and help bring about that look of a natural glow. According to the Cleveland Clinic, cardio increases circulation which promotes clearer, healthier skin!
Editor's tip: Make sure to drink plenty of water after your workout (and throughout the day) as this can help keep your skin hydrated, according to the Mayo Clinic, which can, in turn, lead to a more radiant, youthful complexion.
Need glowing skin ASAP? Besides employing the five tips outlined above, you can try our 5 Ways to Get Glowing Skin Over the Weekend.
Discover more tips & tricks
Keep your skin happy
See all articles
Shop Featured Skin Care products
Discover More