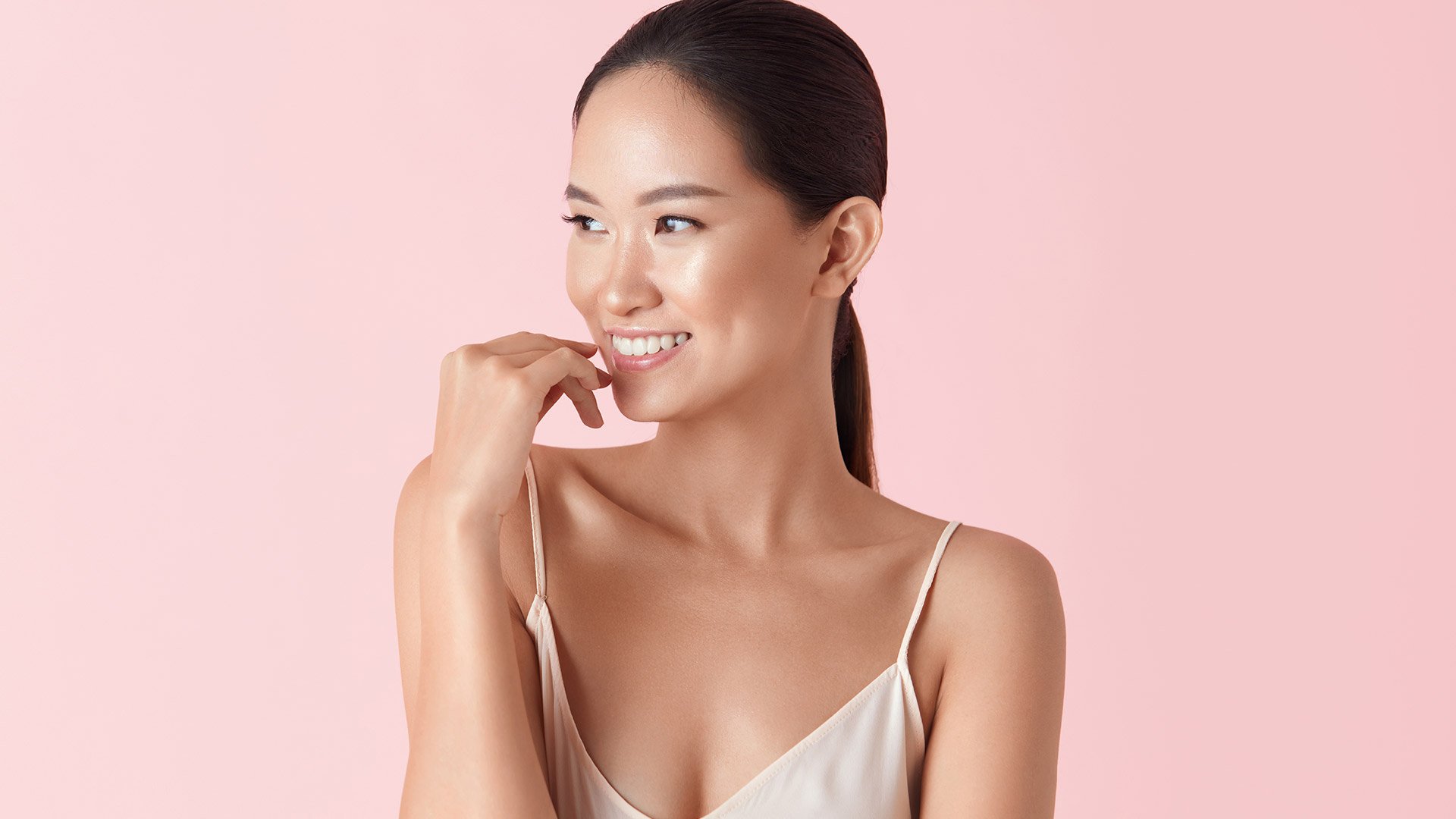 skin care essentials
Try This Face Regimen To Get Your Complexion in Order
Locking down a solid face regimen is essential for a clear and healthy-looking complexion. Not only will you be giving your skin the TLC that it needs, but you'll also be able to flaunt a fresh face that inspires confidence. That way, you can give your makeup collection a break without a second thought.
The key to finding a skin care regimen that complements your complexion is all about the skin care products you use. You need to find the right facial cleanser, face scrub, and moisturizer—not just use any old product. Of course, putting together a regimen with the right products is often easier said than done. There are so many to choose from and you may not even know the right order to use them in. However, as always, we're here to help you on your beauty journey. That's why we're breaking down how to build an easy face regimen that will whip your skin into shape.
STEP #1: CLEANSE YOUR SKIN
No matter what skin type you're working with, cleansing your skin is an absolute must. This step works to remove impurities to help your natural glow shine through. Kick things off by using the L'Oréal Paris Pure-Clay Detox & Brighten Cleanser. This facial cleanser is formulated with pure clays and charcoal that come together to remove dirt, oil, and debris from your skin without overdrying it.
Simply squeeze the product into your hands and add water to transform it from clay into a mousse. Massage it onto your face in circular motions and avoid the eye area. Rinse thoroughly with lukewarm water and pat dry.
STEP #2: TIME FOR EXFOLIATION
Exfoliation works wonders to remove dead skin cells, which helps your skin look and feel its very best. Some people can handle daily exfoliation, while others can only tolerate it once a week. So, it's essential to pay attention to your skin to see what works for you. After all, this is not something you should overdo.
There are plenty of ways to hop on the exfoliation bandwagon. And when it comes to getting your complexion in order, we like to rely on a face scrub. Pick up the L'Oréal Paris Pure-Sugar Smooth & Glow Grapeseed Scrub, L'Oréal Paris Pure-Sugar Purify & Unclog Kiwi Scrub, L'Oréal Paris Pure-Sugar Nourish & Soften Cocoa Scrub, or L'Oréal Paris Pure-Sugar Kona Coffee Scrub. These scrubs are all formulated with three pure sugars to provide deep and gentle exfoliation. They also double as lip scrubs, so you won't have to leave your pout out of the mix.
STEP #3: APPLY A FACE SERUM
In case you didn't know, keeping your skin moisturized goes hand-in-hand with a gorgeous complexion. While a moisturizer may currently be your only line of defense, a face serum can take your skin care regimen to the next level. Serums are lightweight moisturizers that cater to myriad skin care concerns. You can firm, plump, or tackle anti-aging concerns with the right offering.
For the sake of getting your complexion on the right track, the L'Oréal Paris Revitalift Derm Intensives 10% Pure Vitamin C Serum is a solid place to start. This lightweight serum is formulated with pure vitamin C, which works to boost skin radiance and neutralize free radicals that lead to skin aging. Every morning and night, apply a dime-sized amount onto your fingertips and massage it into your face and neck.
STEP #4: MOISTURIZE YOUR SKIN
Once your face serum is on, you have the green light to apply moisturizer to your skin. Sealing hydration in is necessary to keep your complexion in mint condition. This fact rings true even if you have oily skin. Give your skin some extra love with a long-lasting moisturizer, like the L'Oréal Paris Hydra Genius Daily Liquid Care - Normal/Oily, L'Oréal Paris Hydra Genius Daily Liquid Care - Normal/Dry Skin, or L'Oréal Paris Hydra Genius Daily Liquid Care - Extra Dry Skin. These moisturizers are all formulated with aloe vera water and hyaluronic acid to provide your skin with hydration that goes the distance.
STEP #5: DON'T FORGET ABOUT YOUR EYES
Mature skin does not corner the market on eye cream. Anyone can use this beauty staple to address various skin care concerns such as dark circles, wrinkles, and more. That's why we love the L'Oréal Paris Revitalift Triple Power Eye Treatment. This eye cream is formulated with Pro-Retinol, hyaluronic acid, and vitamin C to visibly reduce wrinkles, de-puff, and brighten your under-eye area in just one week. After use, your eyes will sport a visibly radiant and refreshed look. Use the metal tip to gently massage it onto the under-eye area until the product is fully absorbed, then your face regimen is complete.
Next: You know which products to use and when to apply them, now you just need to know how much to use. Here's How Much Skin Care Product You Need To Use.
Discover more tips & tricks
Keep your skin happy
See all articles
Shop Featured Skin Care products
Discover More