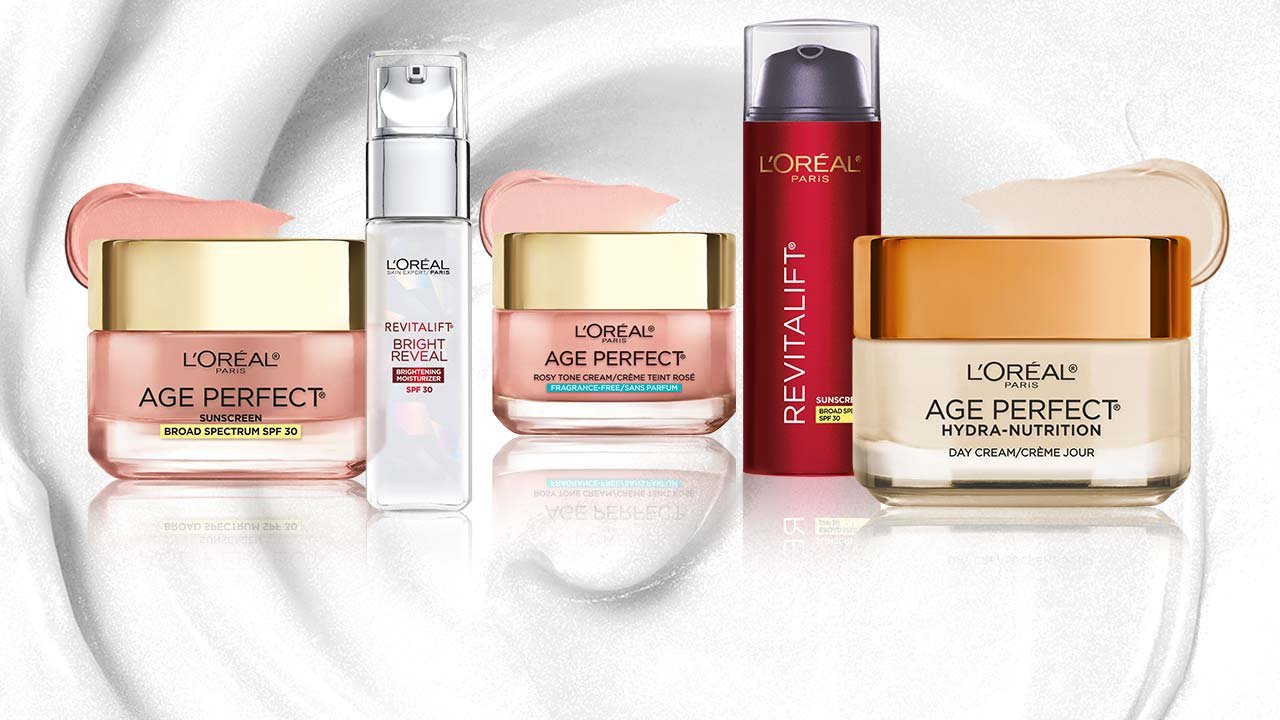 There's no denying that day cream is a must-have for every skin care routine. Dull, dry skin isn't ideal for anyone—and that certainly isn't how you want to begin your day! That's where the right daytime moisturizer comes in. With the proper formula, you can help your skin lock in moisture, protect it from the elements, and promote a healthy-looking complexion. And if you ask us, that's the ultimate skin care goal.
While it's easy to grab the first day cream you find, it's important to do your research and use a daytime moisturizer that's formulated to address your skin concerns. Lucky for you, we're here to point you in the right direction. Ready to find the perfect morning moisturizer for your skin? Below, we're sharing our five best day creams to start your AM skin care routine off right.
OUR BEST DAY CREAMS
Let's get down to business—with so many day creams to choose from, it can be a challenge to pinpoint the right formula for you. And this is where we come in! Read on for the scoop on our five best day creams for keeping your skin in tip-top shape.
L'Oréal Paris Age Perfect Hydra Nutrition Honey Day Cream: As skin matures, it loses its ability to retain moisture. If you find that's the case with your own complexion, it's time to envelop your skin with instant hydration to avoid that super tight and uncomfortable feeling. This nourishing day cream is formulated with nurturing oils, manuka honey extract, calcium, and antioxidants. The creamy formula envelops the skin with a soft, silky layer of comfort to replenish it with long-lasting, non-greasy, non-sticky hydration.
With its rich formula, the day cream is able to effectively penetrate the skin's surface layer to restore comfort and moisture to mature, very dry skin. The result? Skin that's firmer, feels supple and elastic, and has a healthy glow. Bonus: In addition to the hydrating benefits we mentioned above, this day cream is paraben-free, allergy-tested, and safe for sensitive skin. Need we say more?
How to use it: Every morning, apply onto cleansed skin. First, rub the formula between your fingers. Smooth gently onto your face in an upward and outward motion. Then, smooth from your neck to jawline, then upper chest until thoroughly absorbed.
L'Oréal Paris Revitalift Bright Reveal Brightening Day Lotion SPF 30: This day cream is formulated with a combination of glycolic acid, vitamin C, Pro-Retinol, and broad-spectrum SPF 30. The formula not only hydrates, but reveals brighter skin, helps correct uneven skin tone, and reduces the appearance of wrinkles in just one week. Your skin will be left feeling softer with a smoother appearance. Sounds pretty great, right? The SPF 30 sunscreen in its formula will also help protect against the sun's aging UVA/UVB rays, which skin may be extra sensitive to after using products with glycolic acid.
How to use it: Smooth gently over cleansed skin, avoiding contact with your eyes.
L'Oréal Paris Revitalift Triple Power Day Lotion SPF 30: Who wouldn't want to give an anti-aging day cream a try? This moisturizer fits the bill. Formulated with Pro-Retinol, vitamin C, hyaluronic acid, and SPF 30, the day cream leaves your skin feeling smoothed, softer, and refreshed. After one week, the formula reduces wrinkles, firms, and brightens. Not to mention, the moisturizer is free of dyes, mineral oils, and parabens, and is suitable for sensitive skin.
How to use it: Smooth over your face and neck every morning.
L'Oréal Paris Age Perfect Rosy Tone Fragrance Free Face Moisturizer: This rich, non-greasy daily moisturizing cream is formulated for mature skin. As skin matures, its ability to renew surface cells slows down. This can cause a buildup of dead cells on the surface of your skin—hiding its natural pink tone. Formulated with imperial peony and LHA, the day cream gently exfoliates dull skin and stimulates surface cell renewal every day, reviving skin's natural pink tone. Immediately skin is hydrated, feels smoother, and looks healthier and rejuvenated.
How to use it: Every morning, smooth gently onto your clean face using circular motions.
L'Oréal Paris Age Perfect Rosy Tone SPF 30 Sunscreen Face Moisturizer: Like the sound of the above moisturizer but don't want to deal with applying a separate day cream and sunscreen? In that case, try this version with SPF!
How to use it: Apply liberally 15 minutes before sun exposure, reapply at least every two hours, and take other sun protection measures.
Looking for more skin care tips so you can complete your daytime routine? Here's The Morning Skin Care Routine You Should Never Skip.
{ "@context": "https://schema.org/", "@type": "WebPage", "speakable": { "@type": "SpeakableSpecification", "cssSelector": ["speakable-content"] }, "url": "https://www.lorealparisusa.com/beauty-magazine/skin-care/skin-care-essentials/day-creams-and-daytime-moisturizer" }
Discover more tips & tricks
Keep your skin happy
See all articles
Shop Featured Skin Care products
Discover More
{ "@context": "http://schema.org", "@type": "BreadcrumbList", "itemListElement": [ { "@type":"ListItem", "position": 1, "item": { "@id": "/", "name": "Home" } } , { "@type":"ListItem", "position": 2, "item": { "@id": "https://www.lorealparisusa.com/beauty-magazine", "name": "Beauty Magazine" } } , { "@type":"ListItem", "position": 3, "item": { "@id": "https://www.lorealparisusa.com/beauty-magazine/skin-care", "name": "Skin Care For Every Age" } } , { "@type":"ListItem", "position": 4, "item": { "@id": "https://www.lorealparisusa.com/beauty-magazine/skin-care/skin-care-essentials", "name": "Skin Care Essentials" } } , { "@type":"ListItem", "position": 5, "item": { "@id": "https://www.lorealparisusa.com/beauty-magazine/skin-care/skin-care-essentials/day-creams-and-daytime-moisturizer", "name": "day-creams-and-daytime-moisturizer" } } ] }