skin care essentials
Bring On The Chill: Why a Cooling Moisturizer Is Your Nighttime Savior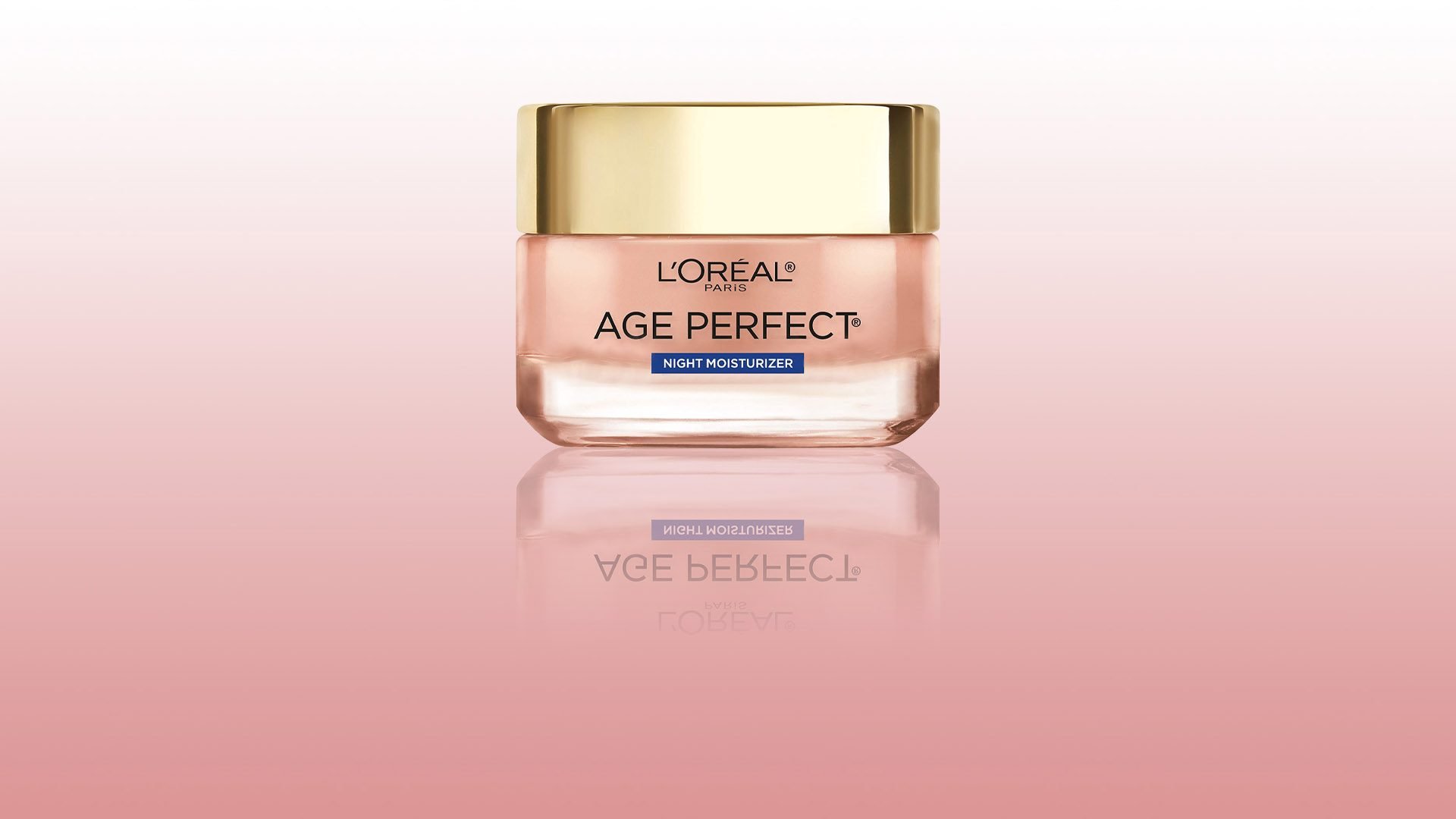 No matter what skin type you're working with, there may be times where you find yourself feeling hot and uncomfortable at night. While your first instinct may be to run your air conditioner a half hour before you get beauty sleep to enjoy the cool air as you snooze, don't underestimate the wonders of a cooling moisturizer. Not only does this moisturizer hydrate your skin, it also brings the chill factor to your skin care routine to provide additional comfort. Ahead, we're giving you the 4-1-1 on cooling moisturizer, including tips for using it in your nighttime regimen.
WHAT IS A COOLING MOISTURIZER?
A cooling moisturizer is a skin care product that is formulated to hydrate—just as you'd expect from any moisturizer—while also giving your skin a cooling sensation. This type of offering quickly absorbs onto the skin to restore comfort with a non-greasy feel. You can even find cooling moisturizer formulas that can help address puffiness, elasticity, and other aging skin concerns. Typically, cooling moisturizers are available in cream and gel formulas.
COOLING MOISTURIZER VS. TRADITIONAL MOISTURIZER: WHICH IS BETTER FOR YOUR NIGHTTIME ROUTINE?
If you find yourself debating between using a cooling and traditional moisturizer, it really comes down to what you need. You can always count on traditional nighttime moisturizers to provide your skin with lasting hydration. Keep in mind, both regular and cooling moisturizes can tackle various skin care concerns, such as dull skin and fine lines and wrinkles, depending on the formula.
On the flip side, a cooling moisturizer gives your skin the benefit of hydration that you love with the added bonus of instantly cooling your skin. As we mentioned, this product goes the extra mile to soothe hot, flushed skin.
OUR BEST COOLING MOISTURIZER
Now that you know all about the wonders of cooling moisturizers, it's only right that you learn all about our best offering. Without further ado, allow us to introduce you to the L'Oréal Paris Age Perfect Rosy Tone Cooling Night Moisturizer, which is specifically designed with mature skin in mind. This night cream is formulated with imperial peony and LHA to gently exfoliate and stimulate surface cell renewal, reviving skin's natural pink tone. It also absorbs quickly, instantly cools the skin, and provides lasting hydration with a non-greasy feel. Over time, skin's firmness and radiance are improved.
HOW TO USE A COOLING MOISTURIZER IN YOUR ROUTINE
Follow our step-by-step routine below to boost your nighttime routine with a cooling moisturizer.
STEP #1: GENTLY REMOVE MAKEUP TO MINIMIZE THE RISK OF BREAKOUTS
Getting beauty sleep with your makeup still intact can take a toll on your complexion. See, makeup can mix with dirt, oil, and impurities on your skin as you sleep, leading to clogged pores. Over time, this can cause blemishes to develop. Not what you want. Keep things simple and reach for a micellar water, like the L'Oréal Paris Micellar Cleansing Water Complete Cleanser Waterproof - All Skin Types. This French-favorite cleanser works to lift away dirt, oil, debris, and makeup from your skin all in one step. Saturate a cotton pad and wipe it across your face until clean. No rinsing or rubbing required.
STEP #2: CLEANSE YOUR SKIN TO REMOVE ANY LINGERING IMPURITIES
Sometimes, one cleansing session is not enough to completely remove makeup and other impurities from your skin. So, it's best to use a facial cleanser as a second step (just like the double-cleansing trend) to help get rid of any lingering debris without drying out your complexion. That's why we love the L'Oréal Paris Pure-Clay Detox & Brighten Cleanser, which is formulated with three pure clays and enhanced with charcoal. This pick purifies the skin's surface and helps combat dullness, leaving you with a fresh glow. Squeeze the cleanser into your hands and add water to transform it from clay to mousse. Gently massage it onto your face using circular motions, avoiding your eye area. Rinse thoroughly and pat dry.
STEP #3: LAYER ON A FACE SERUM TO BOOST YOUR SKIN WITH HYDRATION
Instead of relying solely on your moisturizer to provide your skin with hydration, consider adding a face serum into your routine. This beauty staple contains active ingredients that work to address various skin care concerns. Try a hydrating serum, like the L'Oréal Paris Revitalift Derm Intensives 1.5% Pure Hyaluronic Acid Serum. This offering replenishes the skin with hydration immediately and visibly reduces wrinkles, leaving you with plumped and healthy-looking skin. Smooth two to three drops on your face and neck.
STEP #4: APPLY AN EYE CREAM TO HELP PREVENT VISIBLE SIGNS OF AGING
One of the best ways to show your skin some extra love with your nighttime routine is to always use an eye cream. See, the skin around your eyes is more delicate than other areas of your face, which makes it more prone to show early signs of aging. Incorporating an eye cream can help your skin maintain a radiant and youthful appearance. Try the L'Oréal Paris Revitalift Triple Power Eye Treatment, which features a cooling applicator tip and is formulated with hyaluronic acid, caffeine, and Pro-Xylane. This pick helps to reduce under-eye bags, fine lines and wrinkles, and puffiness.
STEP #5: SMOOTH ON YOUR NIGHT CREAM
Last but certainly not least, it's time to layer your skin with hydration by using our cooling moisturizer. Layer a small dollop of the product over your face and neck every night.
Next up: Now that you're well-versed on the topic of using cooling moisturizers in your nighttime routine, you may want to upgrade your regimen with the skin icing trend. Check out our article, The Icy Skin Care Secret You Didn't Know You Needed, for more information.
Discover more tips & tricks
Keep your skin happy
See all articles
Shop Featured Skin Care products
Discover More