skin care essentials
Our Best Detox Face Mask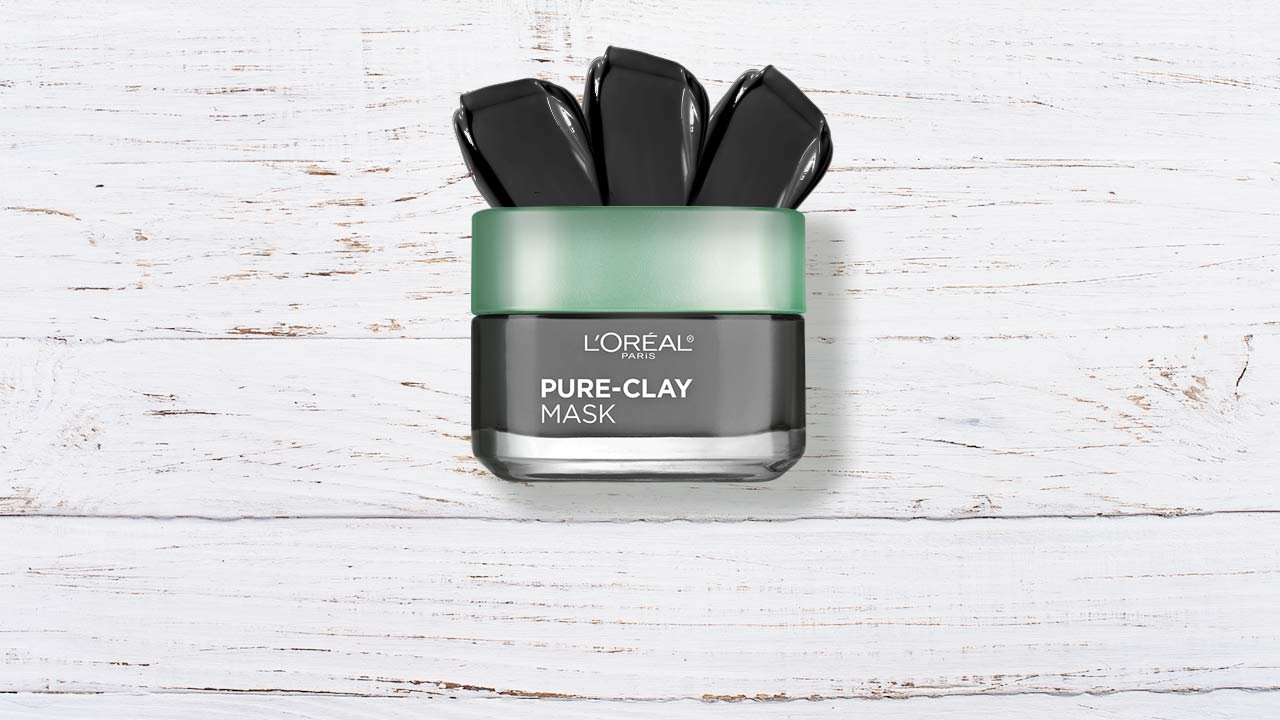 You probably know that having a steady skin care routine is super important. And if you're a skin care junkie like we are, you're likely always on the hunt for new skin care products to add to your daily regimen—and a detox mask should definitely be on your list. Wondering what a detox mask is? Look no further! We're here to tell you everything you need to know about our best detox face mask.
WHAT IS DETOXING?
You've likely heard about detoxes in the wellness space but what is a skin care detox? When we talk about detoxing in terms of skin care, we're referring to giving your skin a super deep clean. That's all! This can pay off not only by helping you feel squeaky clean but it can also aid the rest of your beauty products, allowing them to work better! After all, they're meant to be used on completely clean skin.
OUR BEST DETOX FACE MASK
Using a face mask is an easy at-home facial treatment you can add to your skin care routine in order to be left with smooth, beautiful skin. Our best detox face mask, the L'Oréal Paris Pure-Clay Detox & Brighten Face Mask, is a mask that you'll want to add to your beauty cabinet ASAP. The mask is formulated with 3 pure clays and charcoal to detoxify and illuminate your skin. After one use, your skin will feel as though it can breathe better thanks to the formula that acts like a magnet, drawing out deep impurities and cleaning out your pores. Even better—this creamy mask won't dry out your skin and instead will leave it feeling clean, velvety, and rebalanced.
HOW TO USE OUR BEST DETOX FACE MASK
Now that you know all about the benefits of our best detox face mask, you may be wondering how to incorporate it into your skin care routine. Use this mask up to 3 times a week for the best results, applying an even layer to clean, dry skin each time. Leave the mask on for 10-15 minutes and then rinse it off with lukewarm water. Your skin will be radiant with a healthy glow!
HOW TO USE A DETOX FACE MASK IN YOUR SKIN CARE ROUTINE
You know everything you need to about our best detox mask, but now it's time to incorporate it into a skin care routine that will leave you with a brightened complexion! Here's a step-by-step detox skin care routine to try:
Step 1: Cleanse your face
Start by cleansing your face with a facial cleanser. Getting more specific, use a cleanser that has a detoxing effect. Try the L'Oréal Paris Pure-Clay Detox & Brighten Cleanser, which is part of the L'Oréal Paris Pure-Clay line—just like the detox mask. To use the cleanser, squeeze the product into your hand, add water, and watch it turn from a clay to a mousse consistency. Apply the mousse to your face and gently massage it onto your skin using circular motions. Rinse thoroughly and then pat your skin dry. This facial cleanser will leave your skin looking perfectly clear, remove everyday impurities, and brighten dull, tired skin.
Step 2: Use a face scrub
For extra brightening and to really give your skin an extra cleanse, use a daily face scrub. The L'Oréal Paris RevitaLift Bright Reveal Brightening Daily Scrub Cleanser will gently exfoliate your skin to leave it free of impurities and visibly more radiant. To apply, gently massage it onto your skin, rinse thoroughly, and pat dry.
Step 3: Grab your face mask
Now that your skin is thoroughly cleansed, it's time to apply your detox face mask and give your skin the pampering it deserves. Remember not to use this face mask every day, but to use it 3 times each week for optimal results.
Step 4: Apply a moisturizer
Finish your detox skin care routine by applying a facial moisturizer. After stripping your skin of any impurities and excess oil, you'll likely need to replenish your skin's moisture. Use a facial moisturizer from the L'Oréal Paris Hydra Genius line to intensely hydrate your skin. Try the L'Oréal Paris Hydra Genius Daily Liquid Care - Normal/Dry Skin, L'Oréal Paris Hydra Genius Daily Liquid Care Normal/Oily Skin, or the L'Oréal Paris Hydra Genius Daily Liquid Care Extra Dry Skin.
Now that you're all set to have beautiful, detoxed and brightened skin, check out our article, Face Mask How-to: Give Yourself a Spa-Like Facial at Home.
Discover more tips & tricks
Keep your skin happy
See all articles
Shop Featured Skin Care products
Discover More