skin care essentials
Do You Need to Use Beard Moisturizer?
October 28, 2019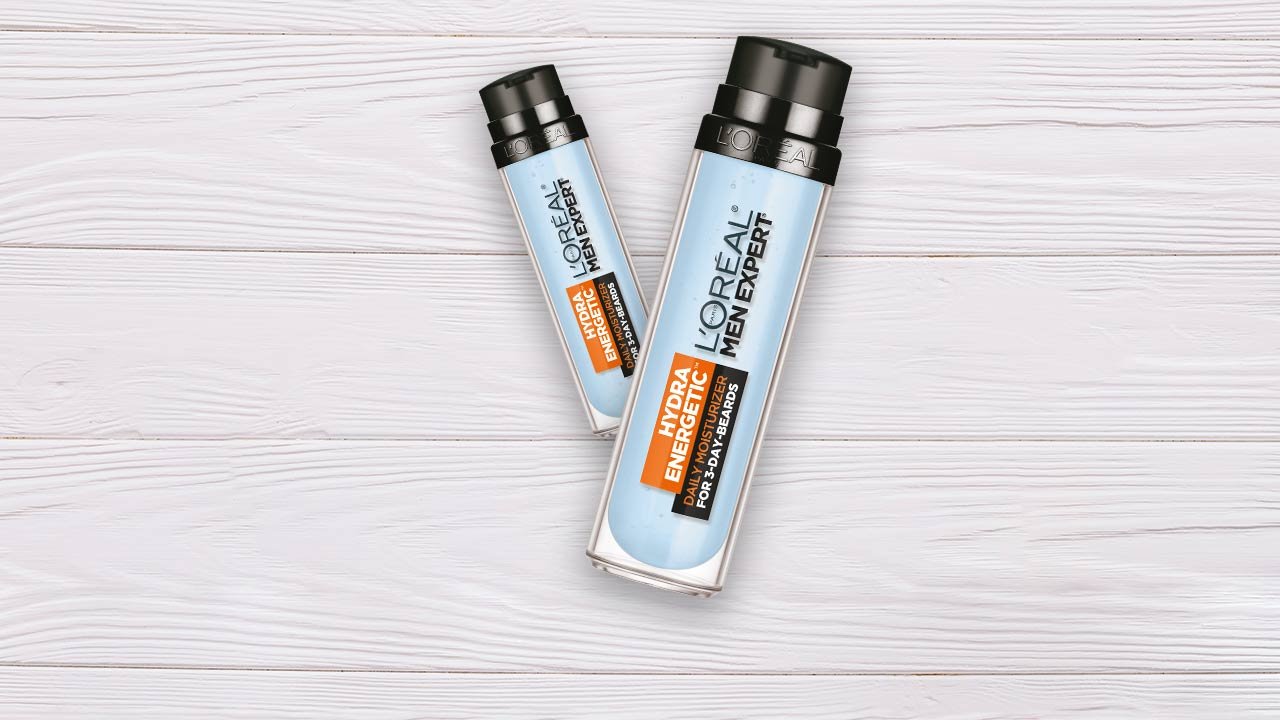 While many men prefer a no-fuss
grooming routine
, there are some that go too far and neglect to give their beard the TLC it needs. Whether you're focused on facial hair or skin, a proper grooming routine requires a
facial cleanser
, regular trims, and after-shave products to keep your hair and skin on point. However, there is one step that it's all too common to leave out: using beard moisturizer. While this step may seem unnecessary to some, or you figure you can just moisturize with regular face lotion, using a beard
moisturizer
is becoming an increasingly hot topic in men's grooming. Below, we're sharing all the deets on beard moisturizer (including whether or not it can protect your skin) so you can make a final decision on whether it's a must for your facial hair/
skin care routine
.
DO YOU REALLY NEED A BEARD MOISTURIZER?
Let's get down to business; do you really need to use a beard moisturizer? If you have a beard—and we're guessing you do—the answer is a resounding yes. We understand that you may pause at the thought of adding moisturizer to your beard, as it seems like it could lead to greasy skin and facial hair. But it's important to realize that facial hair requires the same care that the hair on your head does. In regular hair care routines, moisturizing your hair with conditioner helps to nourish and strengthen your strands while keeping your scalp balanced. And the same goes for your beard. If you skip the key step of moisturizing your beard, dry skin can form, and your once full and luscious beard can lose its luster.
OUR BEST BEARD MOISTURIZER
As we mentioned above, the key to keeping your beard and skin in proper shape is to use a beard moisturizer. Need a recommendation? You'll want to use a formula that that hydrates the skin and softens your hair, like the L'Oréal Paris Men Expert 3-Day Beard Moisturizer. Formulated with vitamin E and hair softeners, this moisturizer helps to keep your beard looking its best. It also works to hydrate the skin under your beard to help keep dry skin at bay. Non-greasy and without a heavy feel, this moisturizer will make a great addition to your grooming routine.
HOW TO USE BEARD MOISTURIZER
Now that you know the importance of hydrating your facial hair and skin, it's time to learn how to add our best beard moisturizer to your routine. Follow the steps below to upgrade your grooming routine and help keep your beard soft and hydrated.
STEP #1: WASH YOUR BEARD
One of the keys to keeping your beard in proper shape is to regularly wash your beard. After all, facial hair is still hair, and just as you cleanse your strands with shampoo in the shower, your beard needs similar attention. Start the process with the L'Oréal Paris Men Expert Hydra Energetic Extreme Cleanser Infused With Charcoal. Specially formulated for men, this cleanser fights the five problems caused by daily city grime: oily skin, dirt, stickiness, dullness, and clogged pores. It also eliminates impurities and excess oils to keep your skin fresh and healthy.
STEP #2: MOISTURIZE
This is where our best beard moisturizer comes in. Every morning and evening, grab a quarter-sized amount of moisturizer and apply it to your clean skin and beard.
STEP #3: BRUSH IT OUT
Brush your facial hair against the grain to allow the hairs to stand up and out for a more effortless trim.
STEP #4: TRIM
If you're skilled with a set of clippers, trim your hair to your desired length. You can also visit your barber to get the job done.
STEP #5: FINISH WITH BEARD CREAM
It's time to give your facial hair some light hold and shine for a stylish finish. Use the L'Oréal Paris Studio Line Hair and Beard Cream and work a dime-sized amount of cream through your beard to shape.
Now that you have the 4-1-1 on beard moisturizer, why not make sure the rest of your grooming routine is in order? Next, check out our article, The Ultimate Guide to Men's Grooming.
Discover more tips & tricks
Keep your skin happy
See all articles
Shop Featured Skin Care products
Discover More