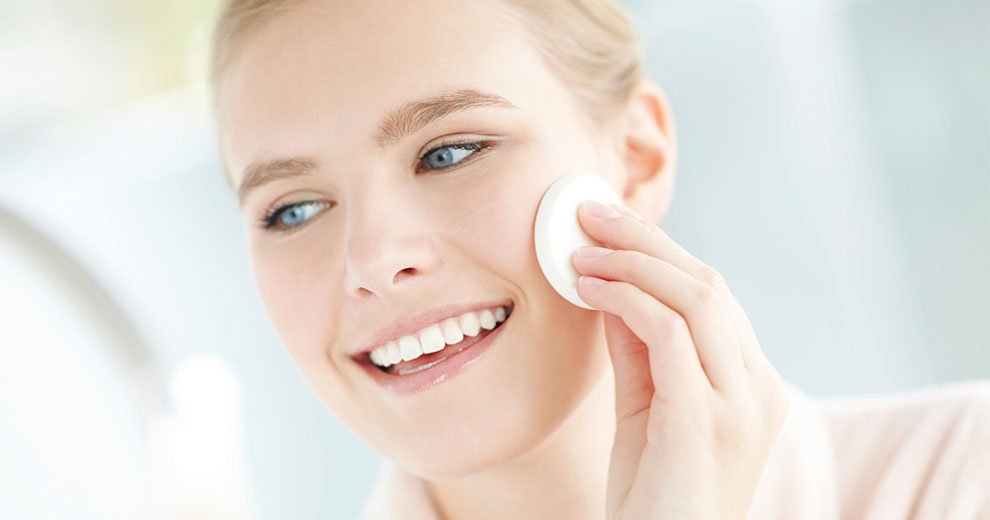 skin care essentials
6 Ways to Prepare Your Skin for a Big Night Out
When it comes to having the look of truly beautiful skin, it's not all about what foundation and highlighter you use, but it can also be about how your skin looks and feels before any makeup is applied. And, that can be what counts most. If your skin is looking its best to begin with, you can use makeup to accentuate your skin's natural beauty—instead of covering it up. Follow these skin care routine steps before applying any makeup to feel confidant and beautiful all night long – even after the lashes come off!
Beautiful skin prep #1: Remove your daytime makeup. If you have a big night out on the town planned for this evening and want to look your best, take a little time to remove your day makeup and start with a clean palette. Applying your nighttime look over your daytime face is okay to do in a pinch, but if you have the time, removing your first makeup application can make a big difference. Too many layers of concealer or powder can set in fine lines, making them appear more noticeable. Not to mention, that the look of heavy makeup can make it seem like you're trying to cover something up. Enhance the look of your beautiful skin and start with a clean slate for your special night by removing your makeup with a hydrating skin care formula like micellar water. This way, your skin can achieve a fresh clean look and be less likely to experience dryness that can occur from over-cleansing or removing makeup with a harsh formula.
Beautiful skin prep #2: Wash your face to ensure you're working with a clean canvas. Now that you have removed your makeup, take an extra minute to cleanse your skin with a creamy, hydrating cleanser. These formulas can help remove daily surface dirt and sweat, while nourishing your skin at the same time. Your skin should feel soft and clean and ready for your special night ahead, now that the dirt from your day has been completely washed away.
Beautiful skin prep #3: Gently exfoliate with a glycolic acid peel pad. Help ramp up your skin's natural glow potential by treating your skin to a quick, simple and gentle exfoliation. Dead skin cells can pile up on the surface of your skin, causing your complexion to appear dull, flaky and even dry. This lackluster look can be addressed by dissolving or sloughing away the dry, dead cells. Consider using a pre-soaked glycolic acid peel pad to dissolve away some of the dead surface skin cell buildup and reveal younger, brighter-looking cells that were buried underneath.
Beautiful skin prep #4: Apply a face mask to illuminate your complexion. Take your skin's glow factor up another notch by applying a face mask designed to detoxify and illuminate your pores and complexion. The ten or so minutes you spend now, will be worth it by the end of your skin care prep session. Take this time to drink some water and hydrate your skin from the inside out. You could also apply a cold compress to your eyes if you want to take some time to relax and regroup before going out. The cold compress can not only be relaxing, but also help de-puff the look of under eye bags. Let the skin care formula rest on your face for ten to fifteen minutes and then rinse it away with lukewarm, tepid water. Hot water will unnecessarily cause your skin to become extra dry making makeup application a pain. Once your face mask has been rinsed away, gently pat your skin with a soft towel or wash cloth. Now your skin should feel refreshed – and you should feel relaxed and ready to go have some fun… but wait, there's still two more skin care steps to cover:
Beautiful skin prep #5: Moisturize to boost your skin's luminosity. Replenish your skin with moisture with the help of hydrating skin care products that can promote the look of nourished, beautiful skin. First, apply a hydrating serum to your freshly cleansed, exfoliated and detoxified complexion. Then apply a moisturizer that will help your skin stay hydrated throughout the fun-filled night you have ahead of you. If you have the time, consider applying your moisturizer with facial massage techniques.
Relax and revive your skin with gentle, circulating movements before going out. Dab face cream or moisturizer into the palms of your hands and consider adding a drop of facial oil to your face cream and mix it into your palms with the moisturizer. Apply light pressure in upward motions with your fingertips, starting at your chin and moving up towards your temples. Then move from above your lips and again up and out to your temples. Next, move to the area under your eyebrow and place each index finger on either side of your nose and then press and flow with outward strokes towards your temples. Now, place your fingers under your eyes and gently work your fingers from the inside of your eyes, toward the outer corners. Finally, massage your jawline and neck.
Beautiful skin prep #6: Blur away imperfections with the help of a skin smoother. Fine lines, wrinkles and a blemish or two can take focus away from your beautiful skin. Instead, you may concentrate on these skin care concerns and in turn, feel less confidant with your skin's natural beauty. Blur the look of imperfections, by applying a skin smoother before your makeup. These moisturizing skin care products can hydrate your skin and minimize the look of imperfections, without weighing heavy on your skin.
Maybe, once you finish these skin care prep steps for your special night, you'll love the look and feel of your skin so much, that you won't feel the need to apply any makeup! But, if you do want have to a little fun with a sparkly shadow and you'd like to enhance your complexion with a brush or two of bronzer, go for it! Just remember that once your big night has come to an end, you should be sure to remove it – especially heavy makeup, so that you can maintain and foster beautiful-looking skin day-in and day-out and not just for your night out on the town.
Discover more tips & tricks
Keep your skin happy
See all articles
Shop Featured Skin Care products
Discover More