skin care essentials
5 Things You Should Already Know About Your Skin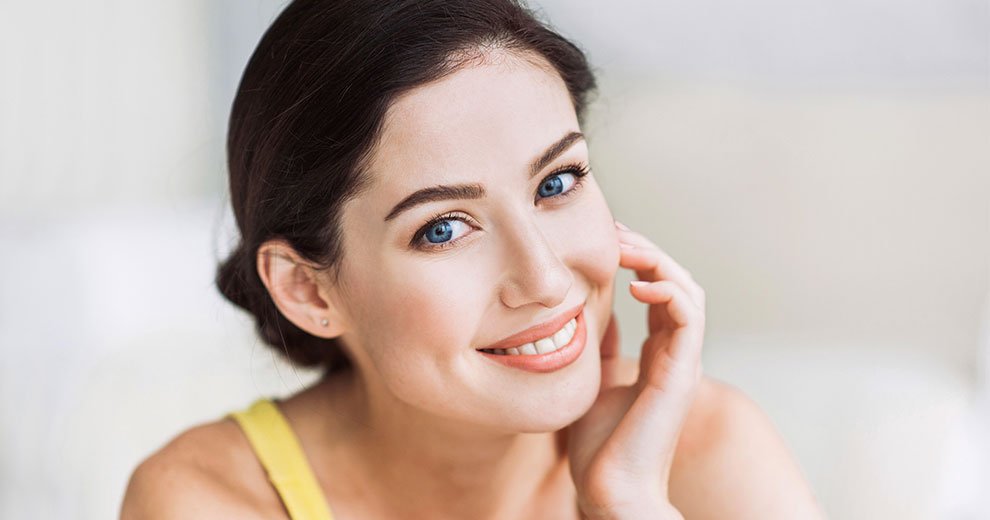 When it comes to having beautiful skin, some skin care tips and advice may be trendy and innovative, while other skin care guidelines are simply tried and true. Your skin care essentials shouldn't be limited to cleansers and creams, but should also include simple sentiments that can encourage you to better love your skin – no matter what it has put you through in the past; or will put you through in the future. Care for your skin while keeping these thoughts in mind to foster beautiful skin, no matter what stage of life you are in.
Skin care essentials rule #1: What you don't do today can impact your skin later on. Whether you are in your 20s or your 50s, how you care for your skin today can impact how your skin will look tomorrow. Not washing your face, removing makeup or applying sunscreen on daily basis can negatively affect your skin's appearance – and in more ways than one. Skin that has day-old makeup still intact that hasn't been cleansed can appear dull and older than it actually is. Daily dirt and makeup residue can also clog your pores and contribute to the development of some breakouts and blemishes. So, try to get in the habit of gently cleansing your skin in the morning and at night before bed. Additionally, leaving your skin vulnerable to the sun's UV rays can lead to signs of premature skin aging and the worsening of existing fine lines, wrinkles and age spots. Apply a daytime moisturizer, beauty product or sunscreen formulated with SPF broad spectrum protection on a daily basis, about thirty minutes before sun exposure, to better protect your skin from UV damage.
Skin care essentials rule #2: Sticking with the same skin care products for life might not be best. Your skin's needs will change as you age, so you should be flexible with the skin care products you use throughout the years. Your skin may become dry and experience less oil as you get older, so you may want to opt for a cream cleanser in place of a foaming or gel-based formula. You may also notice more fine lines and wrinkles as you get older, so consider addressing them with anti-aging moisturizers formulated with retinoids. Perhaps you have also noticed that the skin around your eyes and mouth might be sagging or appear less voluminous, in this case you may want to try an eye cream or moisturizer formulated hyaluronic acid to help plump the appearance of sunken or sagging skin. You don't have to restrict your skin care approach to the same old, same old; if you develop a new skin care concern or need, revaluate your skin care products and make changes that can help.
Skin care essentials rule #3: An extra 10 minutes a few times a week can make a big difference. You might not have a ton of time to spend on your skin everyday throughout the week, but you can make the most out of an extra ten minutes here and there. Two to three times a week, consider pampering your skin and addressing your top skin care concerns at the same time by applying a face mask. There are many clay mask and face mask options available that can either help address excess oil, congested pores, skin dullness or skin aging concerns like the appearance of fine lines and wrinkles. So, consider keeping a few face masks on hand so that they are easy to reach for when your skin may require a little extra TLC.
Skin care essentials rule #4: How you take care of your mind and body can be reflected in your skin. When you are stressed, your skin may tend to show it. It's common for skin to produce more oil when you are stressed, which can result in a shiny complexion and make breakouts and blemishes more prone to develop. On the other hand, perhaps you are neglecting your skin care duties, like exfoliating, because you are stressed. This can give your skin a dull or lackluster appearance. Love your skin, by taking care of your mind and body to help relieve stress when you can. Try to find time in your busy day for yourself; meditate, take a class at the gym or simply enjoy your favorite TV show at night, to help relax your mind – and hopefully your skin too.
Skin care essentials rule #5: It's never too late to love your skin. Everyone may have their own idea on what beautiful skin is to them, but really, beautiful skin is skin that is taken care of. Love your skin, no matter your skin concerns by giving it the attention it needs every day. Cleanse it, protect it and nourish it to foster more beautiful skin you'll love.
Love your skin by keeping these skin care essentials in mind; no matter how your skin care routine or products may evolve or change throughout the years.
Discover more tips & tricks
Keep your skin happy
See all articles
Shop Featured Skin Care products
Discover More