skin care essentials
3 Easy Ways to Get Better Skin Over the Weekend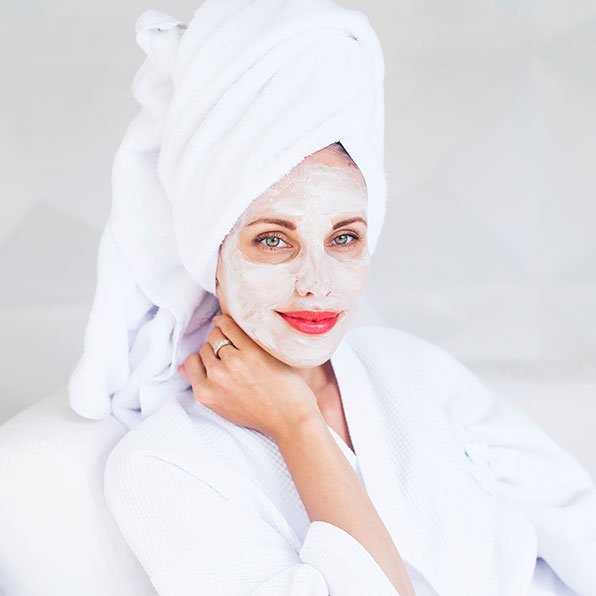 It can be difficult to fit in all of your skin care wants and needs throughout the week. At the very least you're sure to cleanse and moisturize every morning and night, but perhaps you're running low on time to add in any extras. Take advantage of your weekend and squeeze in three easy ways to pamper yourself and get better skin in the process. Here are three things you can do to get beautiful skin in one weekend.
Apply a face mask.
An easy way to get better skin over a weekend is to pay special attention to your skin by applying a mask each night before you go to bed. You could also consider trying out a tightening or ultra-hydrating mask in the mornings if you want to give your skin an extra boost throughout the day. When it comes to choosing a mask, the options are pretty endless. You should think about your skin concerns and needs and then choose a mask based on your desires. Is your skin dry? Perhaps look for a nourishing mask with hyaluronic acid. If your skin has been oily, consider a clay mask. You can also try out face masks to address your skin aging concerns. Many face masks have anti-aging ingredients and are formulated to target fine lines, wrinkles and even dull skin. A new skin care trend is multi-masking; you can apply different masks to different areas of your skin based on its needs. This can be an especially good idea if you are experiencing combination skin; for example, you may have an oily T-zone, but your cheeks are dry. You could also get beautiful skin while you sleep by applying an overnight mask, like
RevitaLift® Triple Power™ Intensive Overnight Mask
.
Exfoliate your feet.
If you find it hard to make enough time for your skin throughout the week, it is almost guaranteed, then, that you haven't been taking care of your feet. A commonly over looked area, the skin on your feet needs some attention too. Dry, cracked skin is due in part to dead skin cell buildup on the outer layer, so it's important to remove the flaky buildup before you moisturize the area. If you moisturize your feet without exfoliating the area regularly – about once a week – then it will be difficult for the hydrating ingredients to reach deep enough below the skin's built up surface layer to truly moisturize the area. Get better skin on your feet that is more smooth and hydrated by exfoliating your feet Friday or Saturday night before you go to bed. You can use a store-bought scrub or make your own by mixing olive oil or rose oil with brown sugar. Rose oil has nourishing, skin renewing and relaxing aromatherapy benefits, perfect to help you unwind at the start of your weekend.
Put oil on cuticles.
The skin on your hands undergoes just about as much stress as the skin on your feet – perhaps even more so at times. Encourage beautiful skin on your hands by nourishing your skin and cuticles with extra hydration this weekend. Apply a few drops of coconut oil to your hands and cuticles. Coconut oil can help moisturize and soften dry skin. Consider applying cold compresses under your eyes and lay down while the oil absorbs so you can foster a calmer state of mind – bonus: You'll avoid any coconut oil rubbing off on your clothes or furniture.
It's important to make time to care for your beautiful skin, but if your week is just too packed try to work in some time over the weekend and pay attention to some areas that are easy to ignore during the work week.
Discover more tips & tricks
Keep your skin happy
See all articles
Shop Featured Skin Care products
Discover More