skin care concerns
How to Rehab Your Skin When Summer Ends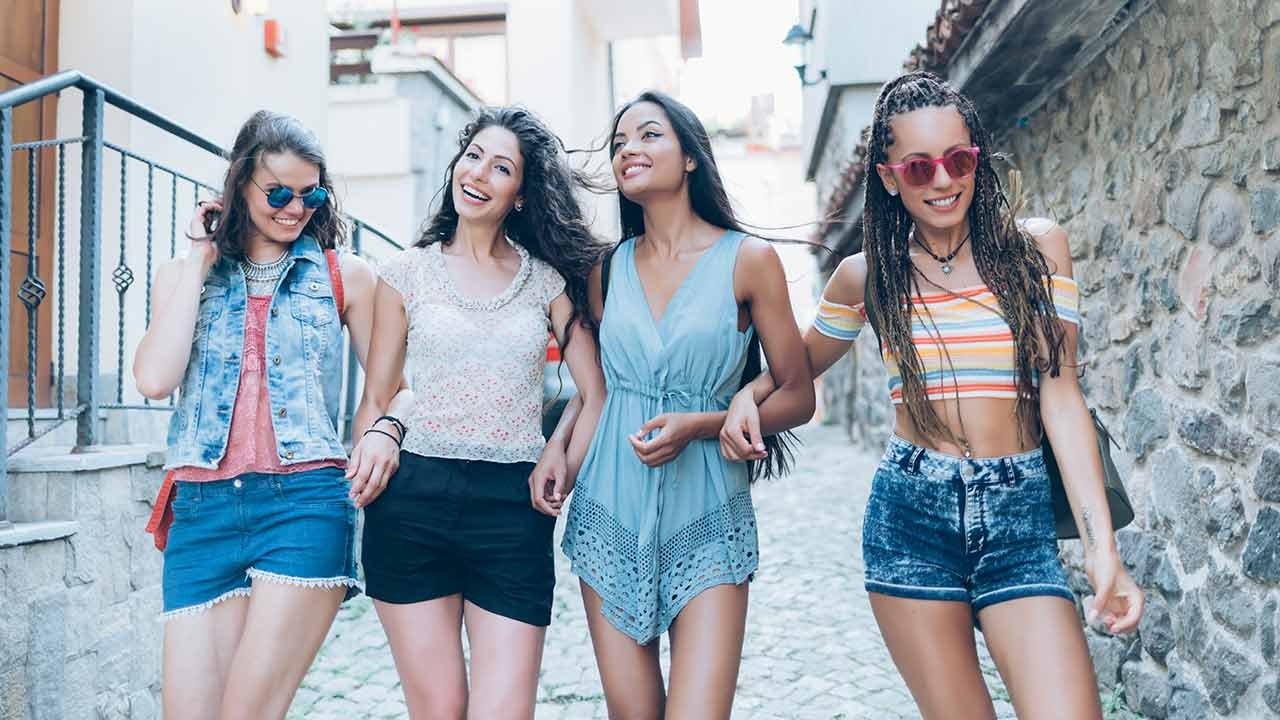 While summer is one of the most fun times of the year (we're looking at you, beach vacation!), it can also do a number on your skin. If your skin looks dull and dry at the end of the season, it could be time to make a few changes to your skin care routine. Follow our guide to pampering your skin once summer ends.
Post-Summer Skin Care Tip #1: Take Care of Sunburned Skin
While sun protection is a must year-round (more on that later!), sometimes, sunburns happen to the best of us. The good news is, there are steps you can take to handle it. For starters, according the Skin Cancer Foundation, you should head indoors ASAP, as you don't want to expose your skin to any more sun right now. Then, according to the American Academy of Dermatology, you can help relieve the irritation by taking frequent cold baths and showers as well as applying cold compresses. Once you're out of the shower, apply a moisturizer to damp skin to help ease sunburn-related dryness.
Post-Summer Skin Care Tip #2: Keep Up with Sun Protection
We told you we'd be talking about sun protection! According to the Food and Drug Administration (FDA), you should apply a broad-spectrum sunscreen with an SPF of 15 or higher daily as directed—and reapply at least every two hours or immediately after swimming or sweating. Try a moisturizer formulated with SPF, like the L'Oréal Paris RevitaLight Bright Reveal Brightening Day Lotion SPF 30. In addition to that, there are a few other measures you should take, including limiting your amount of time in the sun (especially from 10 a.m. to 2 p.m.), seeking shade, and wearing long sleeves, pants, a broad-brimmed hat, and UV-blocking sunglasses.
Post-Summer Skin Care Tip #3: Add Peel Pads to Your Nighttime Routine
Complexion looking a little dull as summer nears its end? Try using peel pads before you go to bed. The L'Oréal Paris RevitaLift Bright Reveal Brightening Daily Peel Pads are formulated to resurface dull, uneven tone and rough texture. Immediately, skin looks brighter, while skin appears more even with continued use over time. Gently apply in a circular motion to cleansed skin nightly. Just one note: this product contains glycolic acid, an alpha hydroxy acid, which can increase your skin's sun sensitivity, so make sure to apply broad-spectrum sunscreen as directed in the morning as well as limit your amount of time in the sun and wear protective clothing.
Post-Summer Skin Care Tip #4: Switch Moisturizers
If your skin feels dry come summer's close, think about swapping out your moisturizer for a different one. The L'Oréal Paris Hydra Genius Daily Liquid Care for Normal/Dry Skin is formulated with hyaluronic acid and aloe vera water to help provide long-lasting hydration. It envelops skin with moisture and improves the look of skin's radiance. Smooth it gently over your face after cleansing morning and night.
Post-Summer Skin Care Tip #5: Hydrate Your Skin While You Sleep
There's a reason why it's called beauty sleep. Show your complexion some love while you snooze by applying an overnight face mask. The L'Oréal Paris RevitaLift Triple Power™ Intensive Overnight Mask is a hydrating, leave-on creamy face mask that forms a virtual protective mask to cradle skin. Immediately, skin feels hydrated and looks more radiant. Every evening, apply it prior to sleep on cleansed skin. Use it alone or as the last step after applying serum or eye cream. Smooth it over your face, neck, and jawline until absorbed. Leave it on overnight to see results.
Post-Summer Skin Care Tip #6: Dab on an Eye Cream
One such area of your face that may need a little extra love as summer turns to fall is the delicate skin around your eyes. So, reach for an eye cream, like the L'Oréal Paris RevitaLift Triple Power™ Eye Treatment. This luxurious, lightweight eye cream helps to brighten the look of skin around the eyes and reduce the appearance of under-eye bags with continued use over time. Every morning and evening, gently massage it around your eye area until thoroughly absorbed.
Post-Summer Skin Care Tip #7: Multi-Mask
DIY a spa day by multi-masking, which involves applying multiple face masks to different parts of your face at the same time. Have your pick from the L'Oréal Paris Pure-Clay Clear & Comfort Face Mask, L'Oréal Paris Pure-Clay Detox & Brighten Face Mask, L'Oréal Paris Pure-Clay Purify & Mattify Face Mask, and L'Oréal Paris Pure-Clay Exfoliate & Refining Face Mask. Apply an even layer of your face masks of choice to clean, dry skin, leave them on for 10-15 minutes, then rinse off with lukewarm water. Use 2-3 times a week for best results—meaning you've got no excuse not to have plenty more at-home spa days!
Want more beauty tips? Check out our article, 4 Overnight Face Hacks: How to Wake Up with a Glowing-Looking Complexion.
Discover more tips & tricks
Keep your skin happy
See all articles
Shop Featured Skin Care products
Discover More