skin care concerns
The No-Frills Skin Care Routine for Dry Skin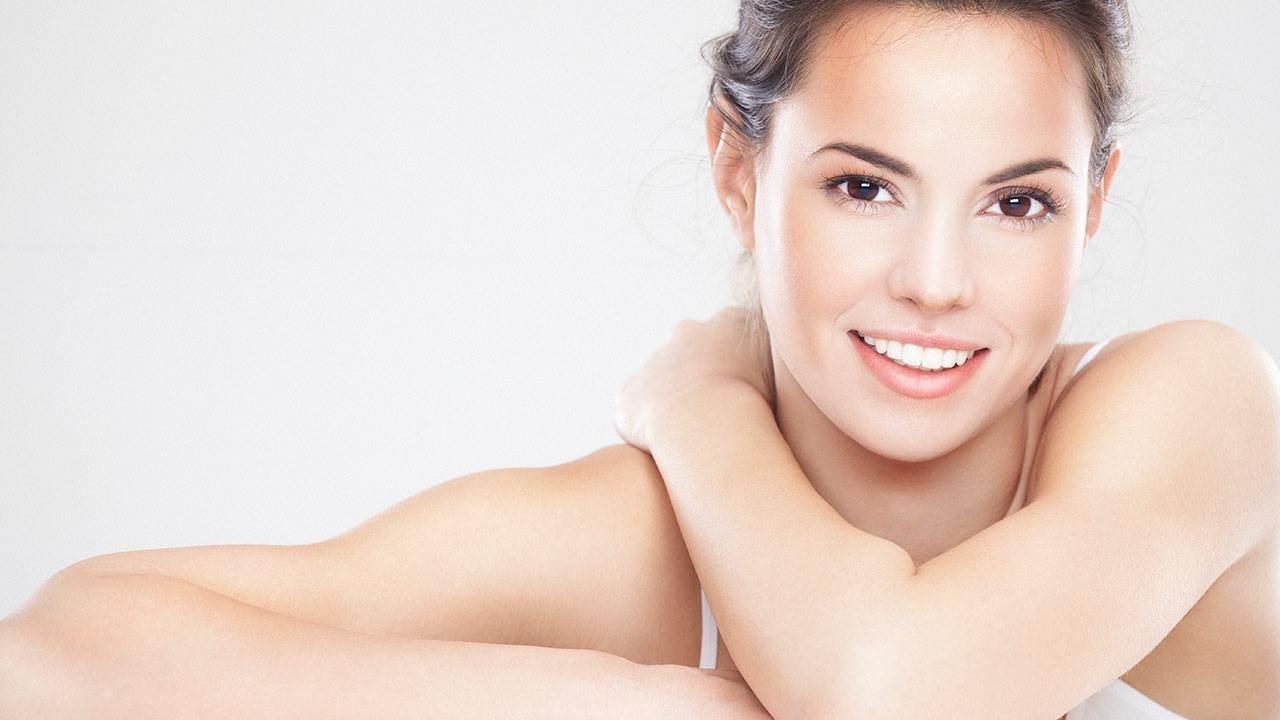 When you have dry skin, it can feel like an uphill climb to find the right skin care routine for your complexion. Ugh, seriously, it's frustrating! But you don't have to engage in a 10-step regimen to help keep your dry skin hydrated. Instead, it's all about finding a few key products and using them strategically. Keep reading for a basic, no-frills skin care routine for dry skin.
1. Cleanse Without Going Near the Sink
Say goodbye to your regular facial cleanser and use a micellar water instead! Why you ask? Well, micellar water has been a French-favorite cleanser for years—and for good reason. It's powered by tiny micelles—oil molecules—that lift dirt, oil, and makeup up and away from the skin's surface, no rinsing required.
The L'Oréal Paris Micellar Cleansing Water Complete Cleanser for Normal to Dry Skin removes makeup, cleans dirt and impurities, and hydrates and soothes skin. Free of oil, soap, and alcohol, it's even suitable for sensitive skin. It can be used on your face, eyes, and lips to cleanse and remove makeup. All you have to do to use this micellar water is saturate a cotton pad with it and wipe the pad across your face.
2. Get Familiar with Serum
If you don't use a serum as part of your everyday skin care routine already, you may want to consider adding one in, as it could be beneficial for your complexion. Generally, serums are highly concentrated formulas designed to target specific skin concerns. For dry skin, look for a hydrating serum formulated specifically for your skin type. Typically, serum is applied after cleansing but before moisturizing.
3. Say Hello to H2O
When it comes to dry skin, using the right moisturizer for your skin type is definitely important. Look no further than water-based moisturizers! The following two options from L'Oréal Paris are formulated with aloe water and hyaluronic acid to help provide long-lasting hydration. Use your water-based moisturizer of choice morning and night after cleansing, gently smoothing it over your face.
If you have normal or dry skin…your skin faces external factors like pollution and UV rays that can damage the skin's moisture barrier, increasing loss of moisture and causing it to become drier. As a result, skin's surface can lose its natural glow, becoming dull. The L'Oréal Paris Hydra Genius Daily Liquid Care for Normal/Dry Skin envelops skin with moisture, improving skin's radiance.
If you have extra dry skin…your skin has a very fragile skin moisture barrier that can be easily damaged by external factors such as pollution and UV rays. Skin consequently loses its ability to retain moisture, becoming easily dehydrated, feeling tight and uncomfortable. The L'Oréal Paris Hydra Genius Daily Liquid Care for Extra Dry Skin envelops skin with moisture, proving comfort.
4. Fake a Radiant-Looking Glow
Applying makeup over dry skin can be a challenge—chances are, you've been left with a patchy finish on occasion. If you have dry skin, steer clear of matte makeup formulas, which can make your complexion look even drier. Instead, reach for a foundation that has a radiant finish, like the L'Oréal Paris Infallible Pro-Glow Foundation, available in 12 shades. This air-light foundation provides medium coverage.
Apply your foundation with a makeup blending sponge, like the L'Oréal Paris Infallible Blend Artist Foundation Blender for a seamless finish. Squeeze a small amount of foundation onto the pointed tip of the blender, then use the rounded edge to dab and roll the foundation onto your skin.
5. Keep Your Shower Stocked
Are other areas in addition to your face feeling dry as well? Place a body lotion in your shower for easy access so that you can slather one on after rinsing off in the tub. Editor's tip: Apply your body lotion to damp skin to help lock in hydration. And pay particular attention to areas that are prone to dryness, like knees, ankles, and elbows.
Discover more tips & tricks
Keep your skin happy
See all articles
Shop Featured Skin Care products
Discover More