skin care concerns
Goodbye Shine: 4 Mattifying Products For Oily Skin Types
August 28, 2020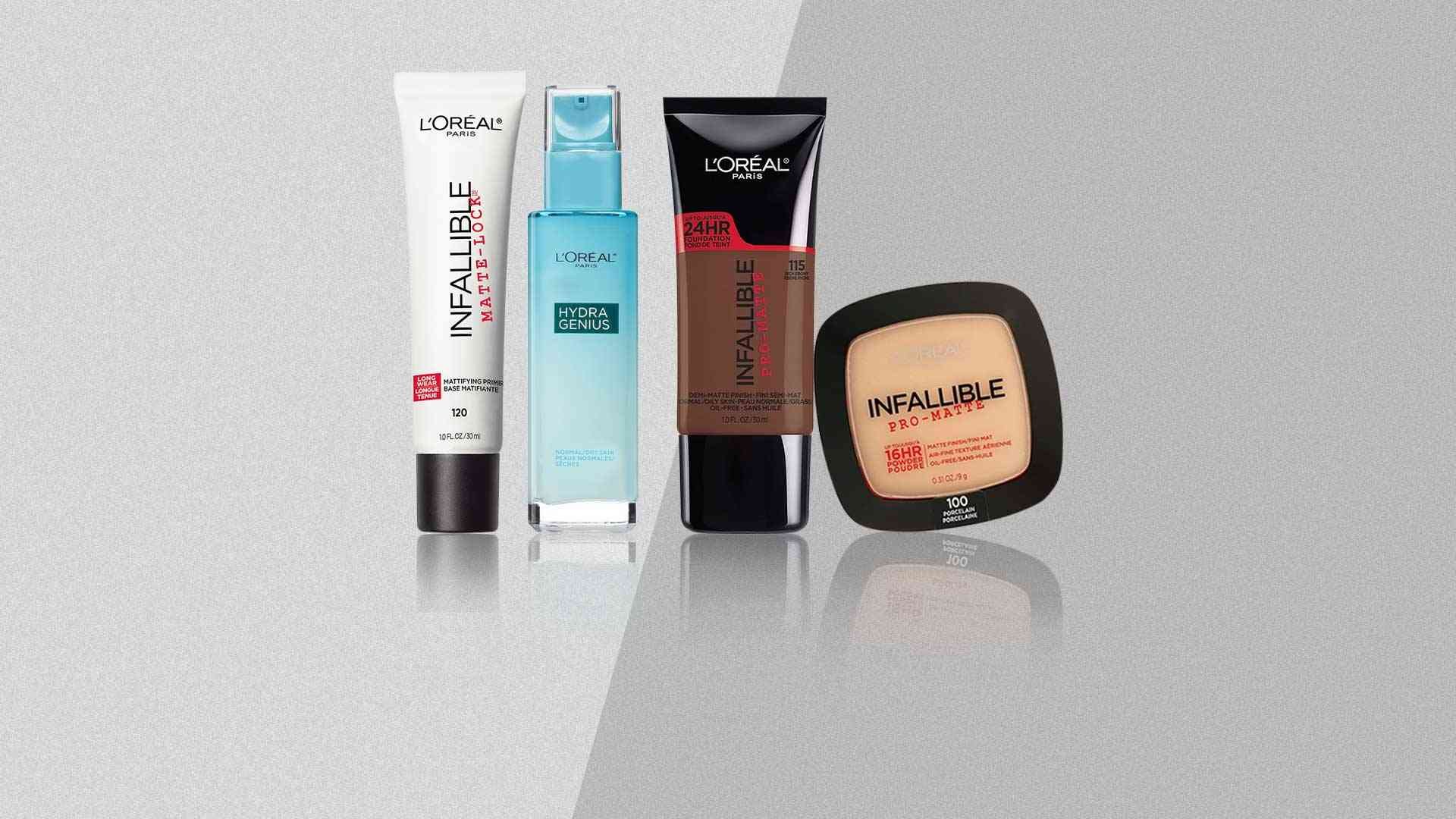 Oily skin comes with its fair share of concerns. Those who possess it often boast a super-shiny complexion coated with excess oils and dealing with that can make your head spin. While it's probably safe to say that you want your complexion to sport a healthy-looking finish, there's a fine line between a little shine and greasy skin.
Your first line of defense might be to grab a facial cleanser to help keep the shininess away, but excessive cleansing can make your face look even oilier. This is not what you want! The key is to reach for skin-care products and makeup essentials that leave skin with a matte finish. Beauty must-haves, such as mattifying primers and mattifying moisturizers, are ideal for restoring order to your greasy skin. Below, follow along to discover the four best mattifying beauty products for oily skin.
1. MATTE MOISTURIZER
Being in the midst of tackling excess oils and a greasy-looking visage doesn't give you the green light to skip out on moisturizer. For normal and oily skin types, external factors like pollution, UV rays, and excessive cleansing can damage your skin's moisture barrier. This, in turn, can cause a loss of moisture and an increase in oil production—resulting in an overly shiny complexion. That being said, moisturizer is an absolute must. Consider reaching for a water-based moisturizer, like the L'Oréal Paris Hydra Genius Daily Liquid Care - Normal/Oily Skin. This pick is formulated with hyaluronic acid and aloe vera water for long-lasting hydration, and it has a matte finish.
Be sure to moisturize your oily skin morning and night after cleansing to reap all of the benefits of your moisturizer. You should also apply a broad-spectrum sunscreen with an SPF of 30 or higher over your moisturizer to help protect your skin from the sun. Look for one with a matte finish if you're worried about midday greasiness. Other daily sun protection measures you should take include limiting your amount of time outdoors during peak hours (10 a.m. to 2 p.m.) and seeking shade when possible. Don't forget to cover up exposed areas in long-sleeve shirts, pants, UV-blocking sunglasses, and a broad-brimmed hat.
2. MATTE PRIMER
If you find your makeup tends to start sliding off halfway through the day—a common oily skin concern—then you could benefit from using a primer. The L'Oréal Paris Infallible Pro-Matte Lock Makeup Primer has a mattifying effect. It stops shine and blurs imperfections for a matte finish while creating a smooth base for your makeup application. After cleansing and moisturizing, smooth the primer over your entire face or focus on target areas (think: your T-zone). You can wear the primer alone or under foundation for a smoother, more even application and wear.
3. MATTE LIQUID FOUNDATION
When you have oily skin, you know that wearing foundation isn't always foolproof—if you choose the wrong one, you can definitely end up looking way shinier than you'd like. That's why you should reach for a liquid foundation with a matte finish, like the L'Oréal Paris Infallible Pro-Matte Foundation. This offering provides skin with a demi-matte finish, medium coverage and an air-light texture for a natural look. Apply it with the L'Oréal Paris Infallible Blend Artist Foundation Blender using quick dabbing and rolling motions, and you'll be all set.
4. MATTE FACE POWDER
While we're on the topic of makeup for oily skin, adding a face powder into the mix is a smart move. It has become an essential for oily skin types since it can help banish excess oil with ease. However, not all face powders can deliver the mattifying action that you're looking for. You need to rely on a matte powder, like the L'Oréal Paris Infallible Pro-Matte Powder, to help keep shiny skin at bay. This long-lasting powder works wonders to control shine without making your makeup look cakey.
Simply dust the mattifying powder over your entire face to prep your skin before applying your foundation. You can also use this staple solo, after applying your foundation or throughout the day for quick touch-ups.
Next, for more advice on taking care of oily skin, here are 10 Skin Care Hacks for Oily Skin.
Discover more tips & tricks
Keep your skin happy
See all articles
Shop Featured Skin Care products
Discover More