skin care concerns
8 Hacks to Help Manage a Bad Skin Day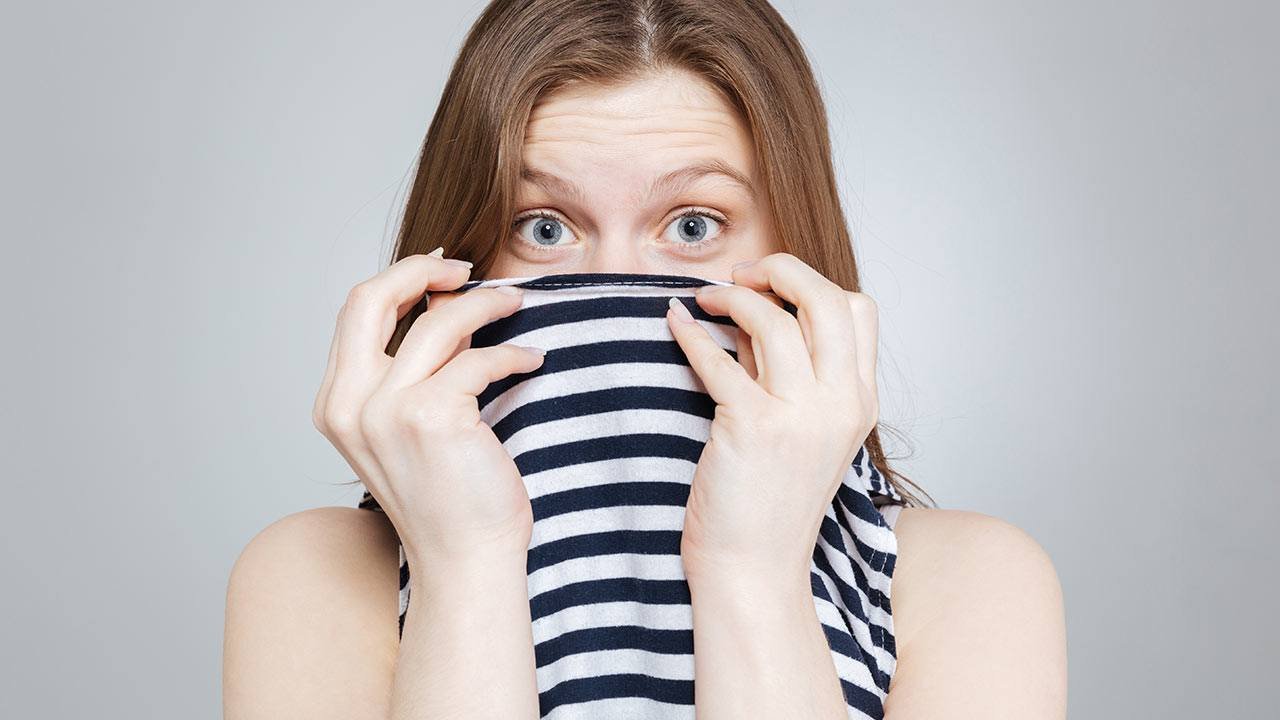 Bad skin days are inevitable from time to time—no matter how well we take care of our complexions. Womp, womp. Despite your skin care diligence, things happen. Luckily, there are a few hacks you can incorporate into your beauty routine to help minimize or conceal the appearance of certain skin imperfections temporarily. So, you can go about your day without anyone being the wiser!
If You Have Under-Eye Bags…Use an Eye Cream with a Cooling Applicator
Woke up only to notice you've got some puffiness under your eyes? Reach for an eye cream with a cooling applicator, like the L'Oréal Paris RevitaLift Triple Power Eye Treatment. The cold can help temporarily reduce the look of under-eye bags. If puffiness is something you deal with regularly, you can also consider storing your eye cream in the fridge for a cool treat.
If Your Pores Look Enlarged…Use a Blurring Cream
When it comes to your skin, you probably want it to look smooth, don't you? That's where the L'Oréal Paris RevitaLift Miracle Blur comes in. This instant skin smoother finishing cream instantly erases the look of pores, wrinkles, and fine lines. Plus, it's formulated with broad-spectrum SPF 30—which, as you're probably well aware, is a daily beauty must to help protect your skin from the sun's harmful UV rays. Apply this product 15 minutes before you go outside—and remember to reapply it every two hours. So, go ahead and toss it in your tote bag!
If Your Skin Is Extra Dry…Use a Water-Based Moisturizer
Extra dry skin has a very fragile skin moisture barrier that can be easily damaged by external factors such as pollution and UV rays. Dry skin tends to lose its ability to retain moisture, meaning that it can become easily dehydrated and feel tight and uncomfortable. The L'Oréal Paris Hydra Genius Daily Liquid Care for Extra Dry Skin is formulated with hyaluronic acid and aloe water. It helps skin to immediately feel comfortable, soothed, and nourished with moisture.
If Your Skin Looks Dull...Use a Luminous-Finish Foundation
A dull complexion got you down? No worries! Swap out your regular foundation for one that has a luminous finish, like the L'Oréal Paris True Match™ Lumi Cushion Foundation. Cushion compact foundation is super-popular these days, thanks to the fact that it offers buildable coverage. Just tap the applicator into the cushion and lightly press it into your skin until you reach your desired level of coverage. It's that easy!
If You Have Redness…Use a Green Concealer
When it comes to beauty, green color correcting concealer can be an absolute lifesaver on bad skin days. The green hue can help counteract redness, since the two hues are opposite each other on the color wheel. The L'Oréal Paris Infallible Total Cover Color Correcting Kit comes with four concealer shades, including green. After dabbing on the green concealer to wherever needed, follow up with your regular foundation. If you feel you need more coverage, try a full coverage foundation, like the L'Oréal Paris Infallible Total Cover Foundation, available in 12 shades.
If You Have Dark Circles…Use a Peach Concealer
Yep, you can use a color correcting concealer to help hide dark circles in addition to redness. For dark circles, use the peach-hued concealer from the L'Oréal Paris Infallible Total Cover Color Correcting Kit. Draw a triangle under each eye with the base closest to your eyes and the point angled down towards your cheek. Gently blend it out and follow it up with your preference of flesh-toned concealer (try the L'Oréal Paris Infallible Total Cover Concealing and Contouring Kit, which comes with four shades) or foundation (such as the L'Oréal Paris Infallible Pro-Matte Foundation or L'Oréal Paris Infallible Pro Glow Foundation) and you'll be ready to take on the day!
The bottom line: If you're dealing with a bad skin day, remember that they happen to everyone. And we happen to think you look absolutely gorgeous the way you are!
Discover more tips & tricks
Keep your skin happy
See all articles
Shop Featured Skin Care products
Discover More