skin care concerns
How Often Do You Need to Shower?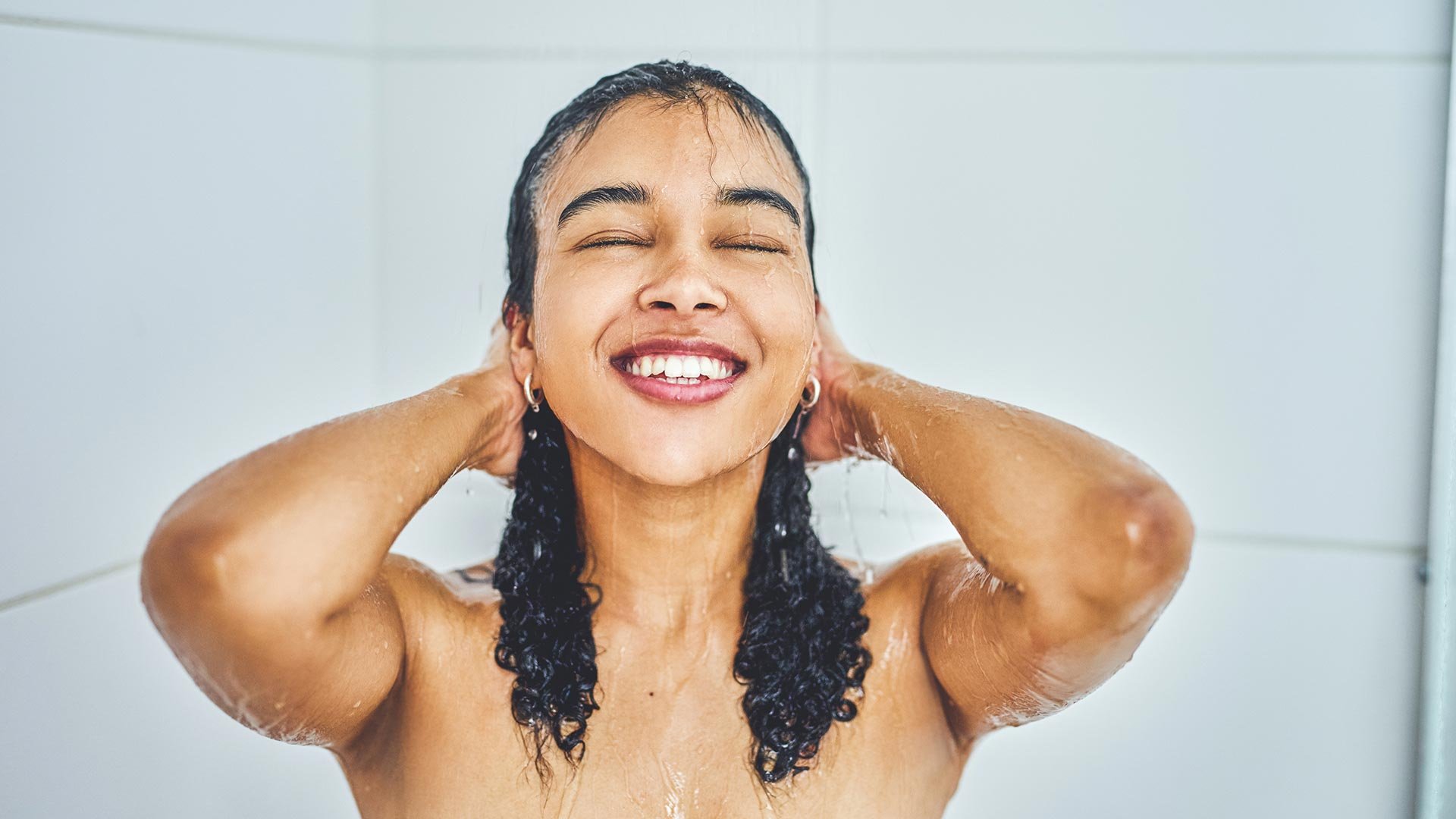 Sure, you know that cleansing as part of your daily skin care routine is a must whether you have oily or dry skin, but have you ever stopped and asked yourself, "How often should you shower?" Yup, there are some beauty rituals you simply know to follow, but you may not know the rules that go with them. Is it possible to shower too much? Well, as it turns out, there are a few factors that play into the frequency with which you should shower, and we're here to spell them out for you. Read on, so you no longer have to ask, "How often should I shower?"
5 FACTORS THAT DETERMINE HOW OFTEN YOU SHOULD SHOWER
Those factors we mentioned? There are five. Here's what to consider.
1. AGE
Ever wonder if it's good to shower every day—or what happens if you don't take a shower every day? How often you shower is really dependent on your age. The Mayo Clinic recommends the following shower and bathing guidelines, based on your age.
For infants and children between the ages of six and 12…it's best to wash two to three days a week.
For teenagers and beyond…it's recommended to take a shower or bath every day, or at least every other day, after hitting puberty.
2. BODY ODOR
Another factor that plays into how many days you should go without showering is body odor. As a general rule of thumb, you'll want to shower as frequently as needed to avoid unpleasant body odors. Speaking of…
3. EXERCISE
After exercising, you may notice you have more body odor than usual, but this isn't the only reason you should be showering. The Mayo Clinic states at any point in life, regardless of age, when you sweat excessively, you should bathe. This also holds true for swimming and heading to the beach, as both artificial and natural water sources can have a lot of germs you'll want to wash away.
4. HAIR
So, what about your hair? You may know by now that how often you should wash your hair goes hand-in-hand with your hair type. For example, the Cleveland Clinic states that those with long hair tend to have drier locks, since it takes longer for your natural oils to travel from root to tip, meaning you may want to wash your mane less frequently. This doesn't mean you have to change your shower regimen accordingly, though. Simply wear a shower cap on days that your hair can skip the refresh, but your skin still needs a cleanse.
5. SKIN
On that note, let's talk about skin type. Yup, just like your skin type plays a role in your skin care routine, it also is a factor when determining how often you should shower. Spoiler alert: You can shower too much if you have dry skin! If your shower routine seems to be giving you issues, make sure you're using a gentle cleanser and consider if you're showering more than what's recommended. If so, you may want to cut back—no matter how good it feels to stand in a steamy shower.
3 TIPS FOR TAKING BETTER SHOWERS
Aside from how often you shower, there are three showering rules you should follow to keep your skin looking (and feeling) its best.
TIP #1. TURN DOWN THE HEAT
As far as temperatures go, it's important to avoid hot water, as this can remove oils from your skin and result in dryness.
TIP #2. KEEP IT SHORT
As tempting as it may be to play out your day in the shower, you don't want to take tons of time in there. Not only is it not the best for your skin, but it isn't doing the environment any favors either. Keep your showers short, between three and four minutes.
TIP #3. MOISTURIZE AFTER
Make your skin happy by applying a hydrating body lotion immediately after showering. Smooth onto damp skin to lock in moisture, and your skin will surely thank you!
Next up: Now that you know how often you should shower, answer another one of your bathing queries with help from our article, Is Your Loofah Just Covering You in Bacteria?
Discover more tips & tricks
Keep your skin happy
See all articles
Improve your routine
Show your new look more love:
makeup