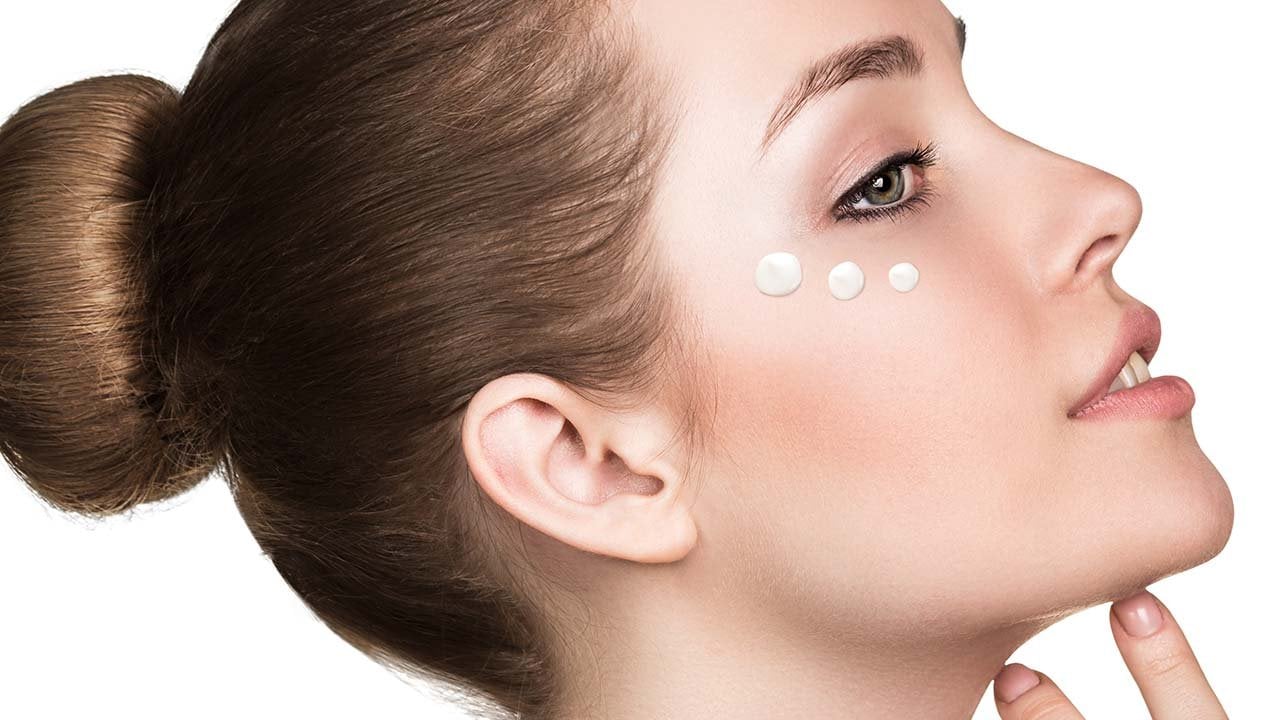 After months of cold winter weather, your skin deserves a break! And that includes the delicate skin around your eye area. If you don't already use an eye cream as part of your skin care routine, now's a great time to start. Spring is the season of renewal, after all. Since the skin around your eyes is thinner than the rest of your skin, it needs to be treated with a little extra care—and that's where eye creams or eye treatments can play a role. Just about anyone can benefit from using an eye cream, whether you're looking to reduce the appearance of dark circles or crow's feet, hydrate dry skin, or help prevent against premature signs of aging. The good news is, there are lots of different eye creams out there that can help tackle every skin issue you might be looking to address. Ready to make your pick? Find the right option for you below.
Our 6 Best Eye Creams for Spring
If you're interested in adding an eye cream to your skin care routine this spring, here are our best ones for the season.
L'Oréal Paris RevitaLift Anti-Wrinkle + Firming Eye Cream: With age, the natural lifters that are present in the skin and responsible for its firmness and youthful appearance begin to break down. As a result, skin can look and feel less firm—and it turns out that the eye area is particularly susceptible to these changes. This eye cream can help make skin around the eyes feel firmer and look smoother, plus it can also help reduce the appearance of dark circles, all with continued use over time. Use the eye cream morning and night after cleansing, then follow up with moisturizer.
L'Oréal Paris RevitaLift Triple Power™ Eye Treatment: Give your eyes a treat! This eye cream is a luxurious, lightweight cream formulated with hyaluronic acid, caffeine, and Pro-Xylane™ to help reduce the look of under-eye bags, wrinkles, and puffiness. Plus, the cooling applicator feels so good! Massage the eye cream gently around your eye area until fully absorbed, morning and night.
L'Oréal Paris RevitaLift Miracle Blur Eye Treatment: Sure, you can hide dark circles with a heavy-duty concealer, but applying layer after layer of makeup can leave your skin feeling so heavy. Instead, use this eye cream, which is an instant eye smoother. The silky, hydrating formula glides onto skin for an immediate smoothing effect and cool finish. Formulated with Pro-Retinol, vitamin C, and a specifically-designed peptide for the eye area, it can also help improve the look of dark circles with continued use over time. Dot a small amount on using your fingertips and gently blend in.
L'Oréal Paris Men Expert™ Hydra-Energetic Ice Cold Eye Roller: Guys can get in on the eye cream fun this season, too. This option helps fight the signs of tired eyes, including dark circles, eye bags, puffiness, tiredness, and roughness. All you have to do is roll it on and around the eye area after cleansing and shaving.
L'Oréal Paris Age Perfect Renewal Eye Cream: Wrinkles around the eye can often be a source of major insecurity. And as you age, surface skin cell renewal slows down, causing a decrease in overall vitality. Womp, womp. So, what can you do? Try this eye cream, which can help immediately hydrate your skin and diminish the look of dark circles, under-eye bags, and wrinkles with continued use over time. It can also help make your eye area radiant with continued use, too. Apply a small amount around your entire eye area using your fingertips and pat gently until thoroughly absorbed. You can use it A.M. and P.M.
L'Oréal Paris Wrinkle Expert 55+ Anti-Wrinkle Eye Treatment: In your 50s? Then check out this eye cream, which instantly nourishes skin with moisture and smooths the appearance of wrinkles with continued use over time. To use, apply a small amount around the entire eye area using fingertips and smooth gently until thoroughly absorbed.
For more eye cream advice, head on over to our article, How to Apply Eye Cream, next.
{ "@context": "https://schema.org/", "@type": "WebPage", "speakable": { "@type": "SpeakableSpecification", "cssSelector": ["speakable-content"] }, "url": "https://www.lorealparisusa.com/beauty-magazine/skin-care/skin-care-concerns/eye-creams-to-try-this-spring" }
Discover more tips & tricks
Keep your skin happy
See all articles
Shop Featured Skin Care products
Discover More
{ "@context": "http://schema.org", "@type": "BreadcrumbList", "itemListElement": [ { "@type":"ListItem", "position": 1, "item": { "@id": "/", "name": "Home" } } , { "@type":"ListItem", "position": 2, "item": { "@id": "https://www.lorealparisusa.com/beauty-magazine", "name": "Beauty Magazine" } } , { "@type":"ListItem", "position": 3, "item": { "@id": "https://www.lorealparisusa.com/beauty-magazine/skin-care", "name": "Skin Care For Every Age" } } , { "@type":"ListItem", "position": 4, "item": { "@id": "https://www.lorealparisusa.com/beauty-magazine/skin-care/skin-care-concerns", "name": "Skin Care Concerns" } } , { "@type":"ListItem", "position": 5, "item": { "@id": "https://www.lorealparisusa.com/beauty-magazine/skin-care/skin-care-concerns/eye-creams-to-try-this-spring", "name": "eye-creams-to-try-this-spring" } } ] }