skin care concerns
8 Dry Skin Remedies to Try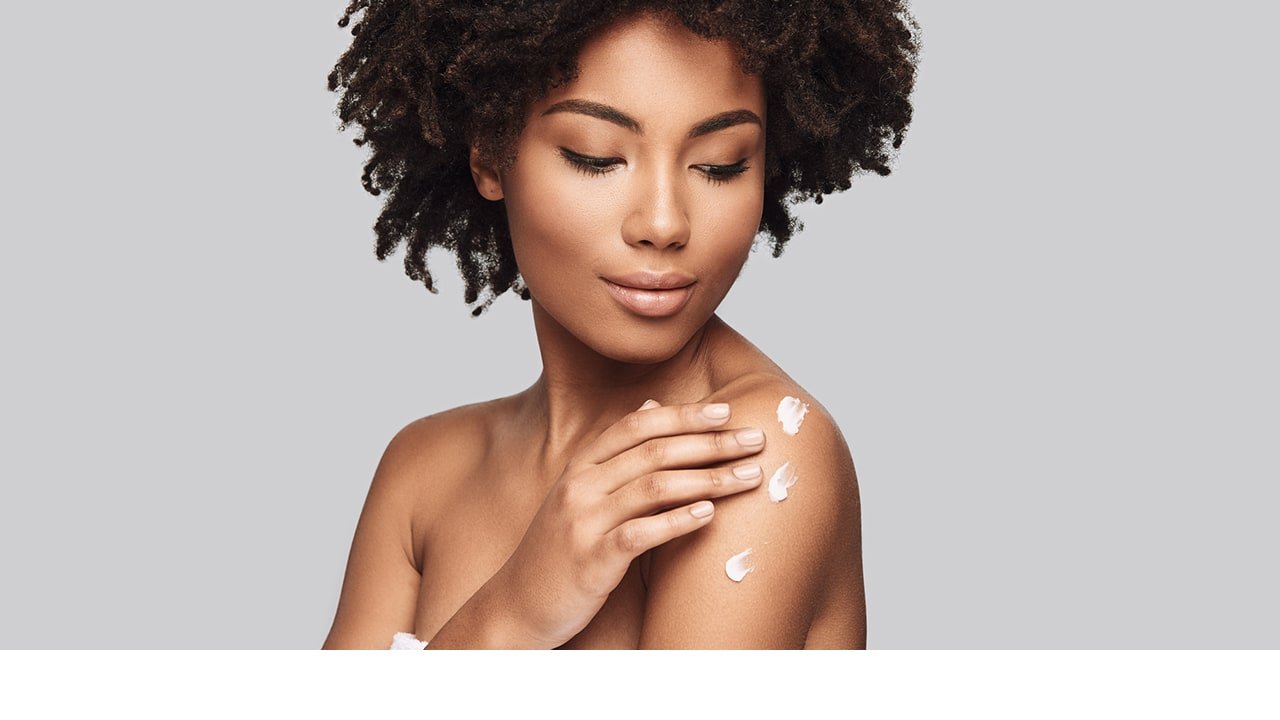 Dry skin: It's safe to say that most of us have been on the hunt for dry skin remedies at one time or another. Very dry skin can flake, feel rough to the touch, itch, crack, and just be overall uncomfortable. Whatever your age, gender, or skin type, dry skin is very common and it can plague anyone, according to the American Academy of Dermatology. Although it's not out of the norm to experience dry skin, there are plenty of steps you can take in your skin care routine to help ward it off—and we're not just talking about using a facial moisturizer. Read on to learn more about what causes dry skin and our best dry skin remedies (including home remedies for dry skin) to try.
WHAT CAUSES DRY SKIN?
Skin becomes dry when it loses too much water or oil, and any given person can have dry skin either chronically or at different times throughout their life. While very dry skin can mean that your skin cells aren't producing enough oil to provide the right amount of hydration, there are also other external causes that can play a part in making skin feel dry, such as living in or visiting an extremely dry or cold climate. According to the AAD, age can also be a factor, as skin becomes thinner and drier as we get older.
8 DRY SKIN REMEDIES TO TRY
Ready to combat dry skin? Try the following eight dry skin remedies:
DRY SKIN REMEDY #1: SWITCH UP YOUR SHOWER ROUTINE
We know—nothing feels better than a long, hot shower on a cold winter day. Unfortunately, the longer and warmer your showers are, the worse they are for your skin. The more time you spend under the faucet means the more natural moisture your skin loses, so try to spend just five to ten minutes in the shower. Additionally, hot water removes the natural oils from your skin (and hair), so get in the habit of dialing down the water temperature as well.
DRY SKIN REMEDY #2: USE A CREAM CLEANSER
Looking for remedies for dry skin on your face? If you're very prone to dry skin or you feel it coming on, switch your facial cleanser from a foaming cleanser to one with a creamy, hydrating formula, like the L'Oréal Paris Age Perfect Nourishing Cream Cleanser. This cream cleanser is formulated to gently cleanse skin while also helping to replenish its natural oils, so as to leave your complexion feeling hydrated and soft.
DRY SKIN REMEDY #3: MOISTURIZE RIGHT AFTER YOU STEP OUT OF THE SHOWER
This is an extremely effective trick that not enough people know: In order to lock in the moisture from your shower or face wash, apply moisturizer on clean skin when it's still damp. After cleansing, simply pat your face with a washcloth a few times then apply an even layer of a facial moisturizer formulated with hyaluronic acid, like the L'Oréal Paris Hydra Genius Daily Liquid Care - Normal/Dry Skin or the L'Oréal Paris Hydra Genius Daily Liquid Care - Extra Dry Skin.
DRY SKIN REMEDY #4: USE A FACE SERUM
Aside from face moisturizer, you can also add a face serum or oil to your routine (applied beforehand) to amp up the hydration. Try the L'Oréal Paris Revitalift Derm Intensives 1.5% Pure Hyaluronic Acid Serum, which enhances skin's own moisture-retention for lasting hydration and immediate replenishment.
DRY SKIN REMEDY #5: EXFOLIATE REGULARLY
If exfoliating isn't part of your regular weekly skin care routine, it should be. It's important to slough off dead skin cells that can accumulate on the outer layer of your skin (which can leave your complexion looking dull and feeling dry). Use a face scrub that's suited to your skin type and concerns and apply it gently, using small, circular motions. If you've got dry skin with an uneven skin tone, try the L'Oréal Paris Pure-Sugar Smooth & Glow Grapeseed Scrub. If you're prone to an extremely dry, flaky complexion, reach for the L'Oréal Paris Pure-Sugar Nourish & Soften Cocoa Scrub.
DRY SKIN REMEDY #6: USE A HUMIDIFIER AT HOME
Wondering what home remedies for dry skin you can try? The AAD recommends using a humidifier at home, as it can help add moisture back into the air, which will, in turn, help keep your skin hydrated.
DRY SKIN REMEDY #7: APPLY AN OVERNIGHT MASK OR FACE CREAM
Why not pamper your skin while you sleep? Not only will applying an overnight mask, like L'Oréal Paris RevitaLift Triple Power Anti-Aging Overnight Mask, help hydrate very dry skin, but it also offers anti-aging benefits.
Similarly, a night cream can work wonders in helping to keep your complexion hydrated. Try the L'Oréal Paris Age Perfect Hydra Nutrition Manuka Honey Night Balm on your face, and the L'Oréal Paris Age Perfect Hydra Nutrition Manuka Honey All Over Balm – Face, Neck, Chest, and Hands on your neck and décolletage.
DRY SKIN REMEDY #8: REMOVE MAKEUP GENTLY
We love micellar water for many reasons, not least of which is because it removes makeup, dirt, and debris gently without stripping your skin of moisture. When battling dry skin, the last thing you want to be doing is scrubbing your makeup off with a harsh cleanser! Try the L'Oréal Paris Micellar Cleansing Water Complete Cleanser - Normal to Dry Skin, which can tackle everyday makeup removal and cleansing in one step.
Next up: Is your scalp dry too? In that case, click through to read about 4 Dry Scalp Remedies that might give you relief.
Discover more tips & tricks
Keep your skin happy
See all articles
Shop Featured Skin Care products
Discover More