skin care concerns
Beauty Rest and Other Rules for Dark Circles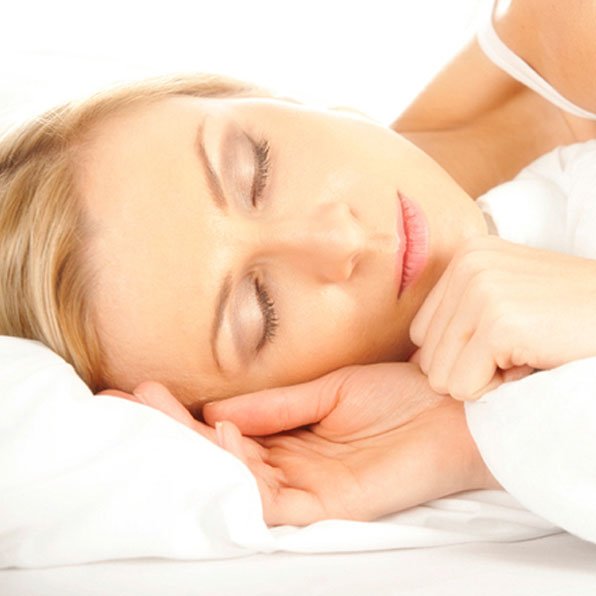 There is a big spectrum when it comes to dark circles, how they look and what causes them. Maybe you have small dark rings because you didn't get enough sleep or, on the other end, you have deep, dark hollows that haven't dissipated since your youth. If you occasionally experience dark circles and puffiness, it most likely is caused by something circumstantial, like lack of sleep, stress, allergens or even certain medications. However, if you are the other extreme, genetics, just like with the color of your eyes, may be the cause behind it.
Dark circles may simply be shadows cast by puffy eyelids, but the darkness could also be something else. Dark circles could be excess pigmentation found in the skin or dilated blood vessels that sit close to skin's surface. While you may never be able to make your dark circles go away for good, there are ways to lessen their appearance.
Start by adjusting how and how much you sleep. It's important to try to aim to get at least seven hours of sleep a night, so that your body and mind sufficiently rests and recharges. Slip into a bed with soft, even satin, sheets and pillowcases. Harsh sheets cause friction and rub the sensitive under eye area the wrong way causing dry skin, they also tend to stay more cool, reducing sweat and oil build up while you sleep. Also, elevate your pillow a bit to better prevent against blood under the eye collecting in that area.
Drink plenty of water before bed and in the morning. Try to avoid food with excess sodium, like pizza, tacos or processed foods. Ingesting high amounts of sodium will contribute to puffiness around the eyes, dry skin and dark circles.
Look for brightening skincare products, or products that reflect light. There are eye creams that are designed to minimize the look of dark circles, look for ingredients like caffeine, retinol or vitamin A or C, which actually help improve the appearance of the skin under your eye. Age Perfect® Hydra-Nutrition Eye Balm improves elasticity, the look of dark circles and puffiness. Consider investing in a cooling eye mask that can be kept cold in your refrigerator until you are ready to use it. Another, quick fix that feels nice is chilling chamomile tea bags and lying those on top of the eye area – the caffeine and the cold helps to plump the under eye area temporarily.
You dark circles may be here to stay, but that doesn't mean you can't make a few adjustments to lessen their appearance and severity. More sleep, less salt and targeted skincare products can lessen puffiness and the look of dark circles.
Discover more tips & tricks
Keep your skin happy
See all articles
Shop Featured Skin Care products
Discover More