skin care concerns
6 Skin Care Tips Our Beauty Editors Would Tell Their Younger Selves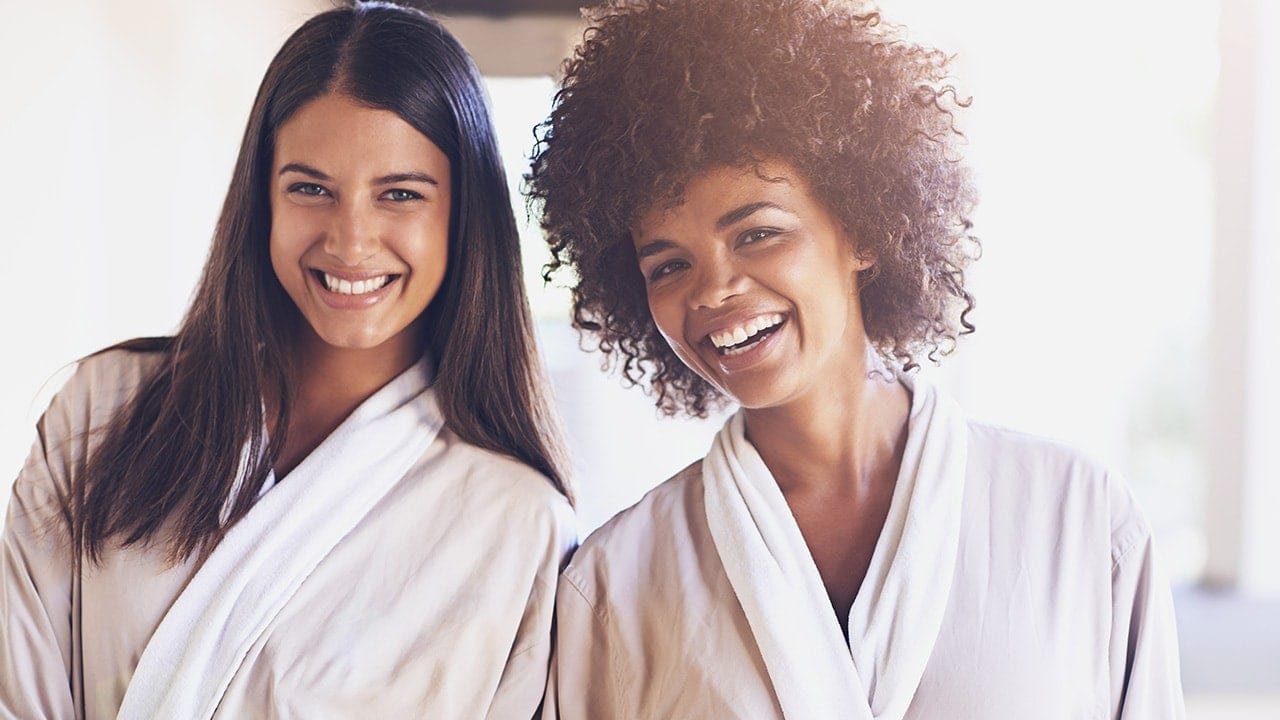 As beauty editors, we've been around the block a few times when it comes to skin care hits and misses. And while we may seem to have all the answers now, it wasn't too long ago when we were making our own mistakes in our daily skin care routines. Nobody's perfect, and it's all too easy to neglect important skin care concerns—especially when you're young. Keep reading for six skin care tips our beauty editors would tell their younger selves!
Skin Care Tip #1: Don't Leave the House Without Sunscreen
"I wish I had paid more attention to my sunscreen habits when I was younger, and by that I mean actually applying it before heading outside. It wasn't until I became a beauty editor that I truly understood how UV rays can sabotage the skin. A sunburn can eventually heal, but that doesn't necessarily negate the damage already done. You may not see it now, but UV rays can contribute to premature wrinkles and fine lines. I wish I could go back in time and make better choices. My advice? Stop coming up with excuses as to why you don't need sun protection right now. Instead, use that time to find a sunscreen that suits your skin type and apply it liberally before starting your day. Set a reminder if you need to! It only takes a few minutes and can make a world of difference down the line." - Jessica Khorsandi
Heed our advice: One easy way to start adding sunscreen into your routine? Using a moisturizer that's formulated with SPF! We recommend the L'Oréal Paris RevitaLift Bright Reveal Brightening Day Moisturizer SPF 30, which contains broad spectrum SPF 30 sunscreen and helps protect against the sun's aging UVA/UVB rays.
Skin Care Tip #2: Make Time for the Dermatologist
"Go to the dermatologist! Don't try to wait it out in hopes that your complexion will miraculously clear or you'll find that miracle combination of products all on your own—it's so worth it to visit a professional and have their help in finding what works for your skin." – Margaret Fisher
Heed our advice: If you've never visited a dermatologist, head on over to our article, Master Class with Dr. Aislyn Nelson: What to Expect from Your First Trip to the Dermatologist, for the low-down on what you should know before your first visit. Even if you don't have active breakouts or another pressing skin care concern, it's important to get regular skin checks, so go ahead and book an appointment!
Skin Care Tip #3: Don't Fall Asleep with Makeup On
"Always be sure to thoroughly take your makeup off before bed! When I was younger, I used to go to bed all the time with my makeup still on and it definitely took a toll on my skin. No matter how tired you are, it's important to take the time to take it all off! I recommend double cleansing, first using micellar water and then your favorite face wash." – Jessie Amato
Heed our advice: Want to know more about double cleansing? Learn everything you need to know about this Korean beauty trend in our article, How to Double Cleanse.
Skin Care Tip #4: Don't Wait Until You're Older
"I'll be the first to admit that when I was younger, I would justify not using skin care products like eye creams and serums because they weren't something I needed to use until I was older. Knowing what I know now, I realize that the earlier you start a proper skin care regimen, the better your skin will be down the road!" – Nicolette Pezza
Heed our advice: Think you don't need these products in your own routine? Think again! To be convinced, read our articles, 4 Reasons to Use a Face Serum and When Can You Start Using Eye Cream?
Skin Care Tip #5: Be Consistent
"Be consistent with a routine—whatever that routine is. It's easy to become unmotivated when you don't see results overnight, but if you stick with it, your skin will reap the benefits!" – Rebecca Dancer
Heed our advice: If being consistent with your skin care routine proves to be an issue for you, we may be able to help. Here's what works for us: Add one new step to your routine at a time. Be consistent with that step for three weeks, then add another. By forming these new habits gradually, you'll be more likely to stick with them!
Skin Care Tip #6: Take a Hands-Off Approach
"I would tell myself that picking at a pimple does not make it go away faster...in fact, it's pretty much a guaranteed way to make it stick around much longer than it would have normally." – Jackie Brisman
Heed our advice: Instead of popping your pimples, curate a skin care routine for acne-prone skin. Here's How to Help Manage Acne-Prone Skin.
Want more beauty editor advice? Here are 6 Beauty Editor-Approved Makeup Tips and 10 Beauty Editor-Approved Hair Care Tips.
Discover more tips & tricks
Keep your skin happy
See all articles
Shop Featured Skin Care products
Discover More