skin care concerns
7 Must-Try Skin Care Products for Dry Skin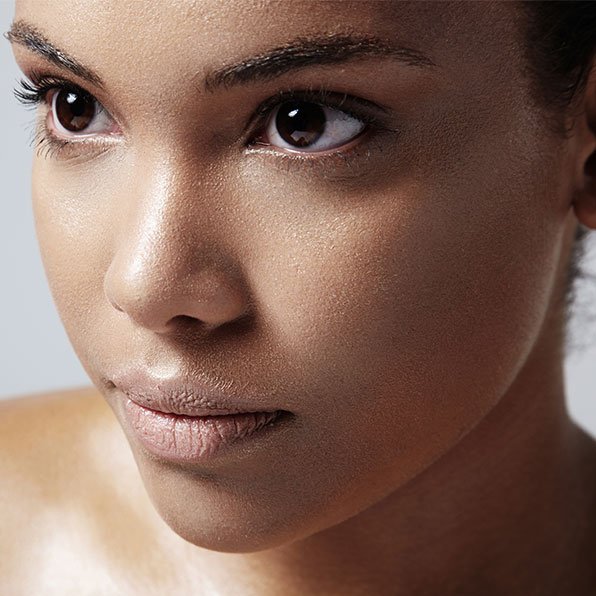 Dry skin is a common woe shared by many. Whether you always seem to have dry skin or it's something you find pops up from time to time, it can become difficult to sufficiently hydrate dryness. Various factors can play a part in why you might be experiencing dry skin and that can be a factor in why it is so difficult to get it under control. Determining the cause behind your skin dryness can get you started on the right path, but following a skin care routine tailored to your dry skin can also help. Take a look at the skin care products that may be able to make a nourishing difference in your daily routine.
Dry skin care products to try #1: Micellar water.
You may want to wash away dirt, sweat and oils that can collect on your skin overnight, but for some, washing your face twice daily can encourage dryness. Look for an alternative way to cleanse your skin in the morning; try moistening a pad with micellar water and gently wipe it across your skin. There's no need to wet your face or rinse, micellar water is formulated to be absorbed into the skin, so it cleans and hydrates at the same time.
Dry skin care products to try #2: Cream cleanser.
At night, cleanse your skin with a creamy, nourishing cleanser in place of foaming or gel-based cleanser, which tend to be better suited for oily skin types. Try Age Perfect® Nourishing Cream Cleanser, which cleanses without over-drying for skin that appears softer, smoother and more supple.
Dry skin care products to try #3: Glycolic acid exfoliating pads.
One reason that could be contributing to your dry skin is that you haven't exfoliated recently. Dead skin cells pile up on your skin's surface layer and if not removed, can leave skin looking dull and feeling dry. Try a glycolic acid exfoliating pad like RevitaLift® Bright Reveal Bright Peel Pads, to gently dissolve build up on your skin's surface layer, help reduce the appearance of wrinkles and even skin tone.
Dry skin care products to try #4: Serum.
Serums are lightweight and formulated with higher concentrations of ingredients compared to some other skin care products, like face creams. Apply a nourishing serum, like Age Perfect® Hydra-Nutrition Advanced Skin Repair Daily Serum, while your skin is still damp after cleansing to best help your skin retain added moisture.
Dry skin care products to try #5: Day cream with SPF.
The sun can cause moisture on the surface of your skin to evaporate, so seek shade whenever you can and try wearing wide brimmed hats if you'll be out in the sun. Also, find further protection by looking for a hydrating day cream with SPF. You could also apply a multi-tasking product, like Sublime Bronze™ Summer Express Wash-Off Face Bronzer Cream SPF 20, to protect your skin while provideing 24-hour hydration and gives your skin a natural glow until you wash it off.
Dry skin care products to try #6: Night cream formulated with hyaluronic acid.
Hyaluronic acid not only helps hydrate skin, but also aids in skin's ability to maintain moisture levels. RevitaLift™ Volume Filler Night Cream formulated with hyaluronic acid will help boost your skin's moisture levels while you sleep.
Dry skin care products to try #7: Facial oil.
Not only can facial oil seal in added moisture from your serums and moisturizers when applied as the final layer of your moisturizing skin care routine, but it can also be used as a nourishing, gentle method to remove makeup. Simply apply a few drops to a cotton pad and swipe gently across your skin at night before cleansing.
Bring moisture to your dry skin and help keep it there by using skin care products that are formulated to nourish and hydrate dryness – no matter the cause.
Discover more tips & tricks
Keep your skin happy
See all articles
Shop Featured Skin Care products
Discover More