anti aging
Skin Care Product Spotlight RevitaLift Volume Filler Eye Treatment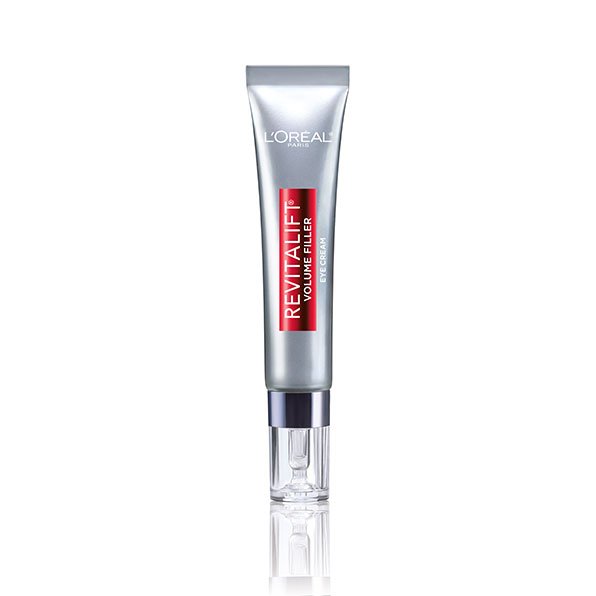 The earliest area to yield evidence of skin's volume loss occurs in the under eye region, beginning in women in their late 20's and early 30's. Overtime this area can appear increasingly sunken and hollow, creating a tired and less youthful looking appearance. It's important to care for your eye area with skin care products specifically formulated for the delicate, sensitive skin that can also target your main skin aging concerns.
Skin care product spotlight:
RevitaLift™ Volume Filler Eye Treatment.
Who should use it
Women who are looking to restore volume and skin plumpness to their eye area.
What it does:
This skin care product is designed for your eye area and boosts plump hollow under-eyes and lessens the appearance of sunken shadows.
When to use it:
RevitaLift™ Volume Filler Eye Treatment can be used as a part of your morning and nighttime skin care routine, before applying eye cream and your day or nighttime moisturizer.
How to apply it:
Use the curved side of the applicator to fit the hollow tear area and the flat side to de-puff bags under the eye.


Noteworthy formula:
RevitaLift™ Volume Filler Eye Treatment plumps the appearance of your skin around the eyes over time to improve the hollowed-out look. The hydrating formula delivers much needed moisture to the dry skin around your eyes and helps de-puff the skin in this area.
Why you'll love it:
RevitaLift™ Volume Filler Eye Treatment will plump the look of under-eye hollows and firm the skin around your eyes. The nourishing and hydrating formula will help the dry area become better hydrated.
Address some of your skin aging concerns in your eye area – even skin volume loss ¬– with one skin care product, RevitaLift™ Volume Filler Eye Treatment.
Discover more tips & tricks
Keep your skin happy
See all articles
Shop Featured Skin Care products
Discover More