anti aging
4 Reasons to Love How Your Mature Skin Looks Now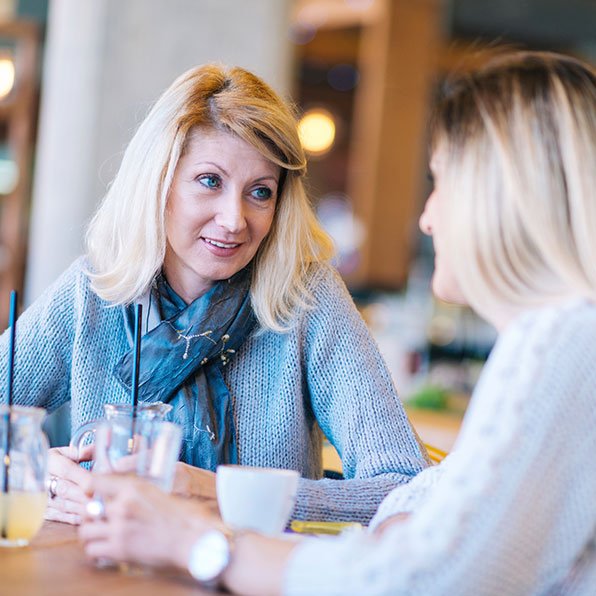 With so many anti-aging measures and methods out there, it can be easy to forget that your mature skin is beautiful – just as it is now. It's normal to want to minimize the signs of mature skin aging like wrinkles and dull skin, but it's also important to remember to love and appreciate this stage of your mature skin's beauty. Remember to embrace your skin and love how you look now, while remembering the journey it took to get to this point.
You're past that oily stage.
While skin dryness may be a new concern to address, if you had oily skin in previous years, you should now – most likely – get a break. For some, cleansing in the morning and night and blotting throughout the day wouldn't be enough to control shine and keep oil-driven breakouts at bay. Now, your mature skin's natural oil production should slow down, so excess shine will most likely become a skin concern of the past. It's important to cater to your mature skin's new set of needs, so consider switching to a cream cleanser like Age Perfect® Nourishing Cream Cleanser and afterwards replenish dry skin with moisture by applying a serum, facial oil and then a face cream after washing your face.
You know how to better protect your skin.
By now, you have hopefully learned that SPF with broad spectrum protection is the best line of defense against the development of new lines and wrinkles and the worsening of existing wrinkles, sagging skin or age spots. This is a valuable piece of skin aging knowledge that can only benefit your mature skin today. Apply SPF with broad spectrum protection every day to your face, rain or shine, and be sure to apply sunscreen to others areas of your body that will be exposed to the sun (don't forget your ears and hands). You can also offer your mature skin added protection, by looking for skin care products with antioxidants. Antioxidants, like vitamins C, E, and A can help protect your skin's structural integrity from environmental free-radicals like UV-light and car fumes that you are likely to encounter.
It tells your story.
Your wrinkles can represent those many times you've smiled and laughed with friends and family and you can see them as a mark of a life lived-well so far – and lucky you, there are still many years ahead to enjoy with those you love. Address existing wrinkles by applying an anti-aging face cream in the morning and at night and prevent new lines from forming by looking for skin care products formulated with SPF and antioxidants.
Remember that your mature skin is beautiful and that there are ways to address your new skin care concerns, but try to not let those worries over shadow your natural beauty. You've been on an ever-evolving journey with your skin up until this point and now you should be able to settle in and enjoy the years to come.
Discover more tips & tricks
Keep your skin happy
See all articles
Shop Featured Skin Care products
Discover More