makeup trends
The Sweatpants of Makeup: A No-Fuss Makeup Look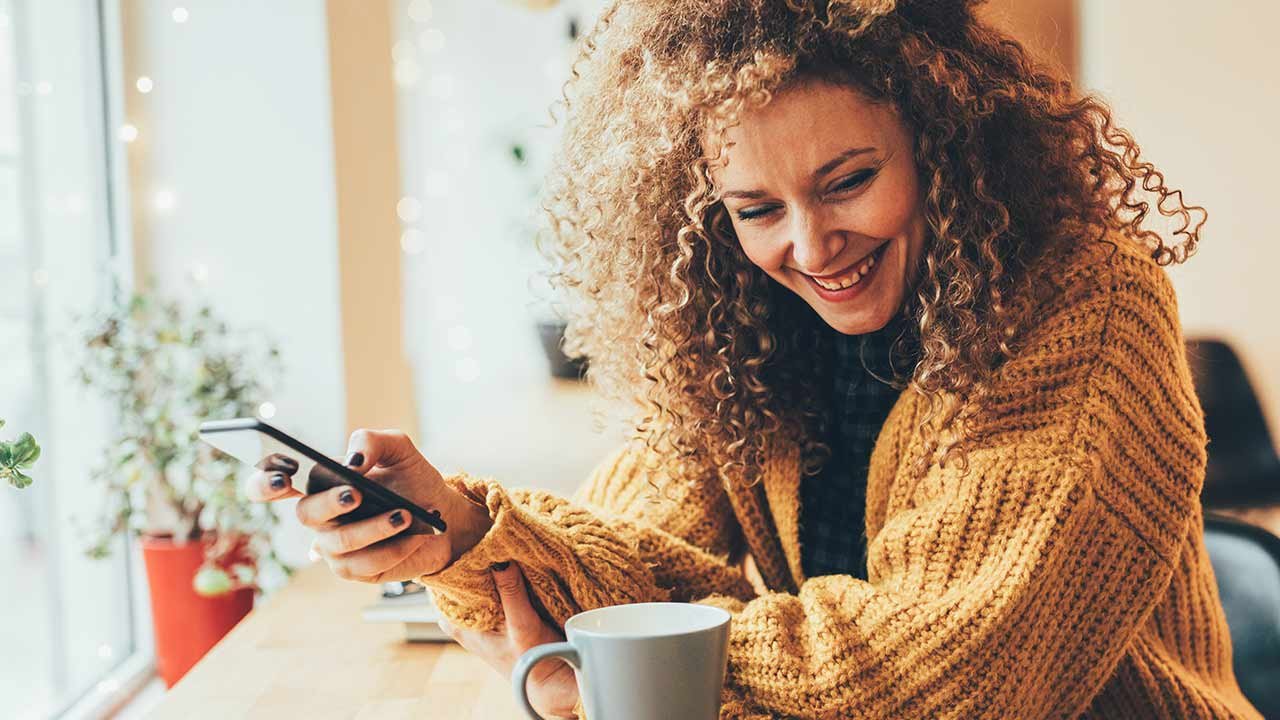 We all have those days: We roll out of bed, take a look in the mirror, conclude that we can pass without a full beauty routine and hop back in bed for another 30 minutes of much-needed rest. While sleep is fantastic, no doubt about it, looking tired is something else altogether. For that reason, we're here to provide you with a no-fuss makeup look that is easily achieved in a pinch—this trend is known as the sweatpants of makeup, if you will. Much like the no makeup, makeup trend, this makeup routine calls for lightweight and classic products like concealer to smooth and even the appearance of your skin tone, brighten the look of your eye area, and perk up your pout. Simple and to the point, there's nothing you won't love about this makeup look that will allow you to press snooze without feeling like you've let yourself go. You're welcome in advance!
Step 1: Prime Your Face
Even when you're applying minimal makeup, it's a good idea to start your routine off with an even layer of primer to smooth your canvas, immediately making your face look less tired or untouched. To get the job done, massage a pea-sized dollop of the L'Oréal Paris Infallible Pro-Glow Lock Makeup Primer from forehead to chin. The glowing finish of this primer will help you achieve a radiance that looks effortless.
Step 2: Apply a Luminous, Lightweight Face Makeup Product
Forget about BB cream, try using the L'Oréal Paris True Match™ Lumi Glotion Natural Glow Enhancer to visibly smooth and brighten the appearance of your visage. Simply squeeze some onto the flat end of a L'Oréal Paris Infallible Blend Artist Foundation Blender and stipple it into place all over your face. Be sure to stipple, not rub, as this will help create a natural-looking finish that looks almost airbrushed.
Step 3: Create the Appearance of a Well-Lit Complexion
This is where concealer—not highlighter—is your best friend. As much as we love highlighter, using it all over your face can leave you looking more like a unicorn than a well-rested babe. That said, take to concealer, a shimmer-free face makeup product, that will easily turn the lights on your face. To get the look, choose a L'Oréal Paris True Match™ Super-Blendable Multi-Use Concealer in a shade or two lighter than your face tone, and draw upside-down triangles under your eyes, a stripe down the bridge of your nose, and a few dots in the center of your forehead and chin. Use a L'Oréal Paris Infallible Blend Artist Concealer Blender to blend your brightened makeup look to life.
Step 4: Give Your Lashes and Lips Some Love
No need to worry about an elaborate statement eye full of eyeliner and eyeshadow. Instead, start with a swipe or two of the L'Oréal Paris Voluminous Lash Paradise Primer amplify the effects of your next lash step: a few swipes of the L'Oréal Paris Voluminous Lash Paradise Mascara. Swipe on a tinted lip balm and you're good to go. And just like that, your no-fuss makeup routine is complete—but, since we love you, we've added a bonus fifth step if you want to give your hair the same laid-back love as your face.
Step 5: Show Your Hair a Little Attention, Too
Instead of wearing yet another messy bun, get hands-on with a bottle of the L'Oréal Paris Advanced Hairstyle AIR DRY IT Wave Swept Spray to give your hair a little texture. Simply spritz the wave-enhancing hair spray into damp hair, making sure to spray between the layers for maximum textured, lived-in goodness. From there, rock a deep side part to really make your hair look voluminous, or have fun with a Dutch headband braid or side-swept fishtail braid.
Who knew looking gorgeously chic could be so simple? For more no-fuss beauty ideas, check out our article, 6 Makeup Remover Hacks That Are Perfect for Lazy Girls.
Discover more tips & tricks
Keep your skin happy
See all articles
Shop Featured Makeup products
Discover More