makeup trends
5 Myths About Summer Makeup Debunked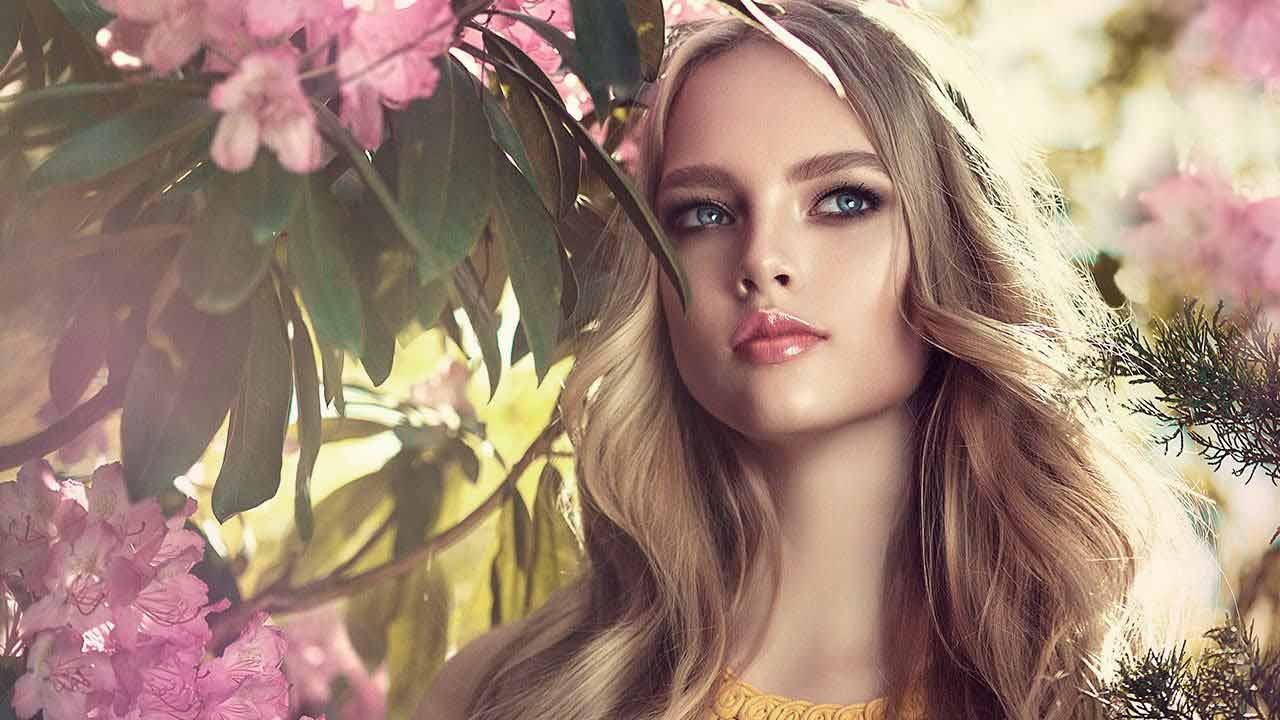 When it comes to makeup, especially summer makeup, there are a lot of half-truths and flat-out misconceptions that are spread. Maybe you've been told that wearing matte foundation is obligatory during summer, or that it's a necessity to set your makeup with face powder once a certain temperature hits. Well, guess what? Those are myths! In actuality, summer doesn't have to totally restrict the products you can reach for. While a few adjustments may be prudent, the truth is your face makeup and eye makeup game can be just as on point during the warmer months as it was throughout the spring. Ready to bust more makeup myths? Then you'll want to keep reading, because we're breaking down 5 common summer makeup myths you shouldn't believe.
Summer Makeup Myth #1: Matte Makeup is a Must
While it's true that the summer months are the perfect time to start sporting matte makeup, as it can help prevent shine, it isn't your only option. If you're partial to having glow-y skin—regardless of the temperature outside—don't let a myth stop you. In reality, you can wear foundations with a radiant finish as long as the formula is long-lasting. Try the L'Oréal Paris Infallible Pro-Glow Foundation to give your skin a natural, dewy look that's perfect for summer. To fight shine throughout the day, keep a pack of blotting sheets in your bag. And there you go, glow-y foundation that doesn't look like an oil slick.
Summer Makeup Myth #2: You Have to Set with Powder
Don't want to set your makeup with translucent powder? Good news, you don't have to! You can ensure your makeup lasts all day without dusting on any face powder—as long as you have a setting spray. Sometimes face powder can look a little heavy and draw attention to skin imperfections but setting spray doesn't have the same downsides. A few spritzes of setting spray can not only lock in your look, but help the rest of your makeup look more natural. So, if you aren't a face powder fan, be sure to stock your summer makeup bag with the L'Oréal Paris Infallible Pro-Spray & Set Makeup Extender Setting Spray.
Summer Makeup Myth #3: Dark Hues Should Be Avoided
You've probably heard that summer means it's time to break out your brightest lipsticks and put away any vampy shades until fall. However, there's no reason you have to completely rule out wearing darker hues. While we love a good hot pink lip color during summer, an aubergine shade can be just as fun. Want to give it a try? Swipe the L'Oréal Paris Colour Riche Shine Lipstick in Splendid Blackberry across your pout for an unexpected pop of color.
Summer Makeup Myth #4: Bronzer Goes Everywhere
Do you apply bronzer all over your face in an attempt to get sun-kissed skin? Someone may have told you that's the right thing to do once upon a time, but think again. If you want your face to appear tanned, use a self-tanner. Bronzer on the other hand, should be used to warm up key areas on your face. Dip a fluffy brush in the L'Oréal Paris True Match Lumi Bronze It Bronzer and sweep it onto your temples, cheekbones, and jawline in a "3" shape. Ta-da, beautifully bronzed skin.
Summer Makeup Myth #5: Only Mascara Can Be Waterproof
If waterproof mascara is the only H2O-proof product in your collection, you're missing out. Summer days spent by the pool can be greatly improved if you embrace other waterproof products, like eyeliner, too. Whether you're planning to work up a serious sweat in a spin class or hit the beach, swap your regular old eyeliner for the L'Oréal Paris Infallible Pro-Last Waterproof Pencil Eyeliner or L'Oréal Paris Voluminous Lash Paradise Liquid Eyeliner—both of which are waterproof.
On a myth debunking kick? Check out 6 Myths About Summer Skin Care Debunked.
Discover more tips & tricks
Keep your skin happy
See all articles
Shop Featured Makeup products
Discover More