makeup trends
Catwalk Collab: Our L'Oréal Paris x Isabel Marant Makeup Collection
September 13, 2018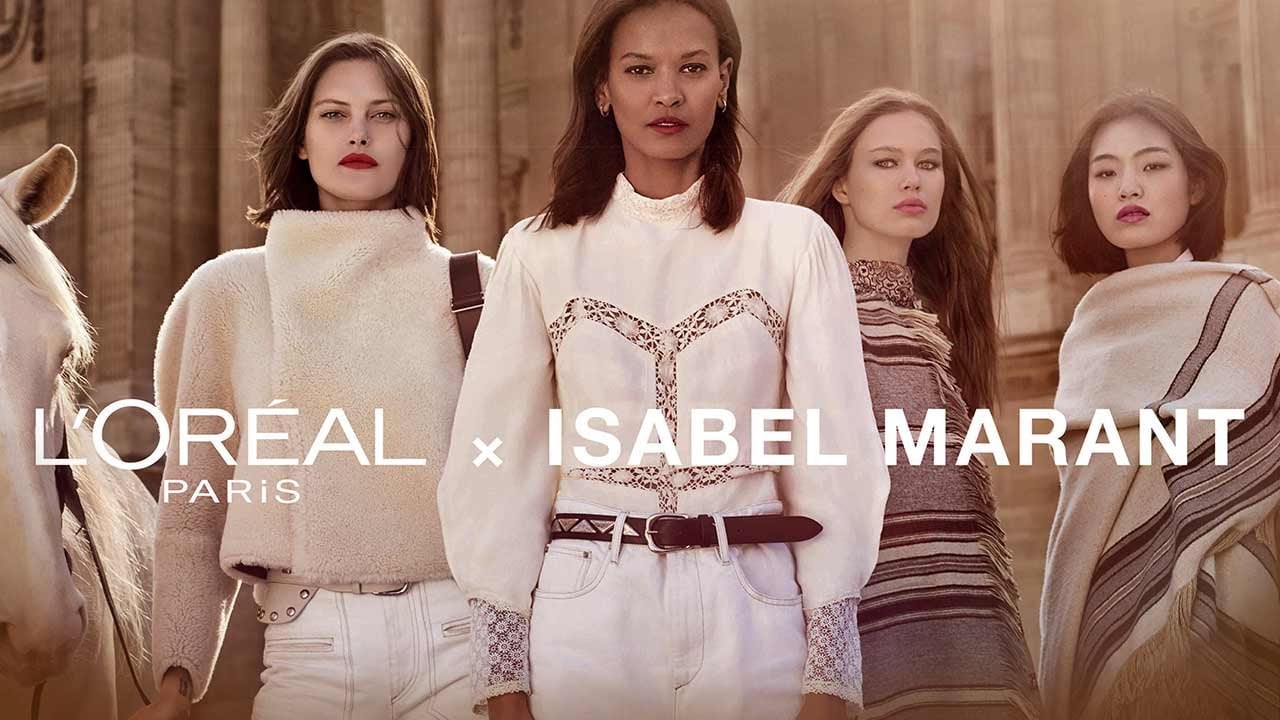 If you've admired Isabel Marant's designs on the runway, but haven't been able to rock them in real life, now's your chance. Marant, who's famous for her fashionable footwear (which happens to be beloved by celebs) is branching out from fashion into beauty. The fashion designer has collaborated with L'Oréal Paris to create a makeup collection featuring on-the-go, Parisian products for today's chic, independent woman. Sound like you? Then you'll want to get your hand on all of the collection's products, which include lip colors, eye shadows, eyebrow makeup, and more! These "Most Wanted" makeup essentials can be used anytime, anywhere for a dose of the designer's signature style (a cross between tomboy and sophisticate). So, what are you waiting for?
The Complete L'Oréal Paris x Isabel Marant Makeup Collection
We have a feeling that beyond hearing this amazing collection exists, you'll want to know exactly which fashion-meets-beauty products you'll be able to get your hands on. Read on for the lowdown on all the fruits of this fashionable collab.
L'Oréal Paris x Isabel Marant Smile Colour Riche Matte Lipstick: You don't always need to reinvent the wheel—the L'Oréal Paris Colour Riche Matte Lipstick is already an iconic way to paint your pout matte and Marant has simply given it a makeover. The collection offers easy-to-wear matte lipsticks, in sleek and stylish packaging, that can be worn anytime you want to dress up your smile. With seven shades, you're sure to find a couple (or seven) that suit your fancy.
L'Oréal Paris x Isabel Marant Smoke Eyeshadow Duo: No makeup product can quite encapsulate the rugged beauty of Isabel Marant's designs like a smoldering eye shadow duo that's ideal for achieving a classic smoky eye. The duo features a matte black and an iridescent black (with chromatic emerald and blue shimmer) that can be used together to create a stunning, sultry eye makeup look.
L'Oréal Paris x Isabel Marant Wanted Brow Mascara: If you're on top of the latest beauty trends, you know brushed up brows are the most recent brow look to get lots of love. To easily achieve a runway-ready version of the trend, brush through your brows with this universal, clear gel—which can also be used on lashes.
L'Oréal Paris x Isabel Marant Amaze Gloss: Don't you just love multi-tasking products? When it comes to makeup, gloss is seriously in—and not just on your lips. You've probably heard glossy lids are having a moment, but glossy cheeks are equally on-trend, hence this convenient product. This lip and cheek gloss comes in a sheer pink formula that adapts to your natural coloring and suits all complexions.
L'Oréal Paris x Isabel Marant Shine Skin Beautifier: We aren't quite finished talking about multi-taskers—this collection features another product with a number of purposes. This skin beautifier basically does it all, blurring, enhancing, and highlighting in just a touch. The pink-peach cream, which works on all skin tones, turns into a powder on contact with the skin to blur imperfections while subtly warming and highlighting your complexion.
Find the limited-edition collection in ulta.com and on barneys.com.
Learn how to pair these oh-so-fashionable beauty products with an equally high fashion 'do in our article, 4 Runway-Inspired Hair Color Ideas.
Discover more tips & tricks
Keep your skin happy
See all articles
Shop Featured Makeup products
Discover More