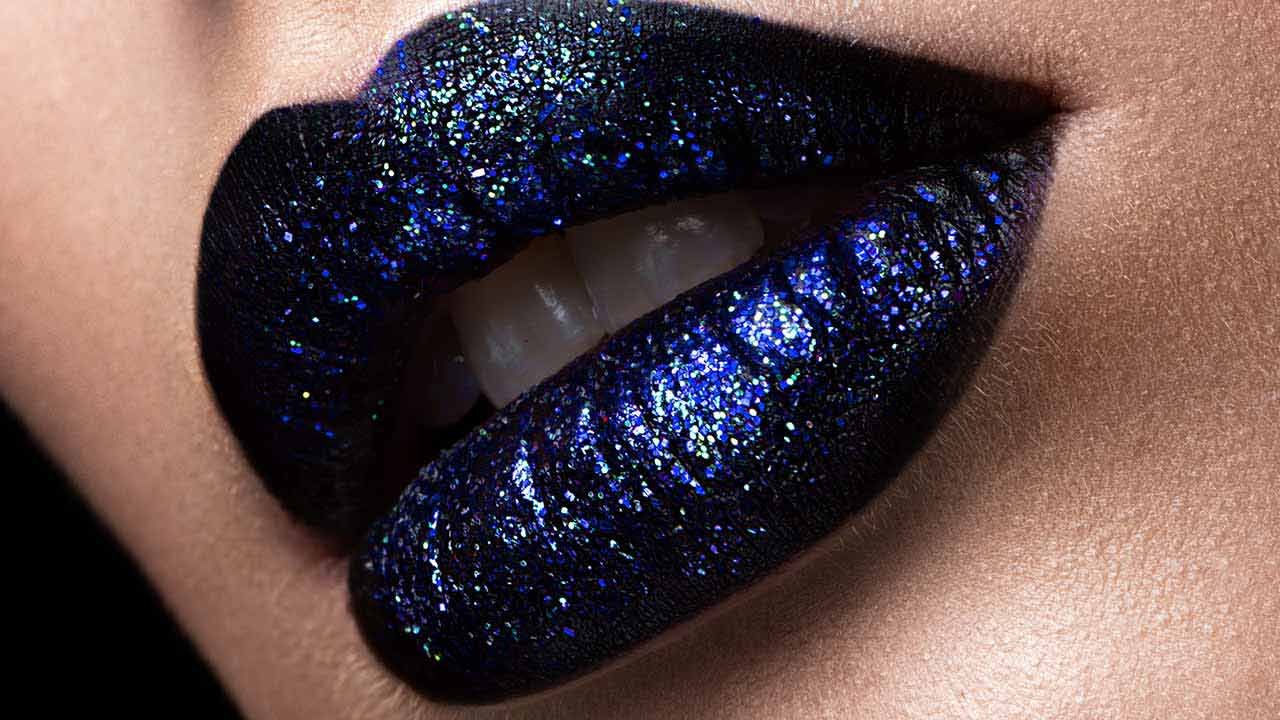 makeup looks
How to Rock Glitter Lids and Lips for New Year's Eve
As much as we love glitter, there are admittedly not very many occasions to wear it. The major exception? None other than New Year's Eve. When the clock is preparing to strike midnight, everyone will no doubt be dressed in their glittery best. From dresses to shoes, the sequins and sparkles know no bounds. Of course, you may not want to purchase an entire outfit just to get in on this glitzy trend. Better yet, you can channel the look with your makeup. Talk about a look that transfers perfect into a beauty trend! You can rock glitter on your lids and your lips, with the help of sparkling eyeliner and glitter-covered lip gloss, and it won't matter what you wear. Find out exactly how to do a glam, glittery makeup look for New Year's Eve, below.
How to Get Glitter Lids
Let's work our way down your face, starting things off with your eyes. Breakout the glitter, then follow these steps for your sparkliest eye makeup look ever.
Step 1: Prime your lids. Trust us, you're going to want this look to last. Apply a thin layer eyeshadow primer to your lids before picking up any other products.
Step 2: Set with eye shadow. For a foiled finish, sweep a metallic eyeshadow, like the L'Oréal Paris Infallible Paints Metallics Eye Shadow in Rose Chrome or Brass Knuckles, across your lids.
Step 3: Use glitter eyeliner! Here's where the glitter comes into play. Instead of getting messy with craft glitter, use an eyeliner formula that's packed with sparkles. Holding the eyeliner, carefully create a cat eye.
Step 4: Tightline. You haven't finished lining your eyes quite yet. Ever so gently pull up on your eyelid and use the L'Oréal Paris Infallible Pro-Last Waterproof Pencil Eyeliner to fill in the space just below your lashes. This "invisible eyeliner" effect can make lashes look bolder—which is never a bad thing.
Step 5: Apply mascara. Don't forget to follow with a coat of mascara. Let us suggest using the L'Oréal Paris Voluminous Lash Paradise Washable Mascara for the appearance of added length and volume.
Step 6: Add lashes. This one's optional! If you want to amp up the drama a little, go ahead and pop on a pair of false lashes. Then, all eyes will definitely be on your eyes.
How to Get Glitter Lips
Moving on, it's time to bring the glitter to your lips. You may not be able to do much puckering up—talk about transfer problems—but everyone's about to be envious of your shimmering smile.
Step 1: Apply lip balm. Prep your pout with a coat of an ultra-hydrating lip balm.
Step 2: Line your lips. Reach for the L'Oréal Paris Colour Riche Lip Liner and line around the edges of your lips—you can even over line to make your lips look bigger. Then, use the lip liner to fill in your lips completely.
Step 3: Apply lipstick. Choose a lipstick shade from the L'Oréal Paris Colour Riche Lipcolour line that matches the glitter that's to come, and apply it overtop of the lip liner.
Step 4: Apply lip gloss. You'll need something for all that glitter to stick to! Apply a layer of clear lip gloss, like the L'Oréal Paris Colour Riche Le Gloss in Naturally Nude .
Step 5: Add glitter! Using a small lip brush and a cosmetic-grade glitter that's formulated to be used on lips, start pressing the glitter into the lip gloss. Once your satisfied with your glimmering lips, you're done!
How to Complete a Glitter Makeup Look
Sometimes, getting glitzy is the easy part. It's figuring out how to finish your makeup, without looking totally overdone, that can be a real challenge. Thankfully, you don't have to guess. Once your lids and lips are properly coated in glitter, here's how to do the rest of your makeup.
Step 1: Apply matte foundation. Your face doesn't need any more of a glow. Stick with matte foundation, like the L'Oréal Paris Infallible Pro-Matte Foundation, using the L'Oréal Paris Infallible Blend Artist Foundation Blender to apply.
Step 2: Set with face powder. Keep the matte finish going and use a matte face powder overtop. The L'Oréal Paris Infallible Pro-Matte Powder is a prime pick.
Step 3: Apply blush. While your cheeks don't need the added shimmer that a highlighter would give, they're still deserving of a little something. Brush on a matte blush for a pop of color.
If you're still wondering where else you can possible apply glitter, we have you covered. Check out our article, Festival Makeup Spotlight: How to Do Glitter Brows.
Discover more tips & tricks
Keep your skin happy
See all articles