eye makeup
Our Best Waterproof Eyeshadow (and Why You Should Use One)
October 29, 2019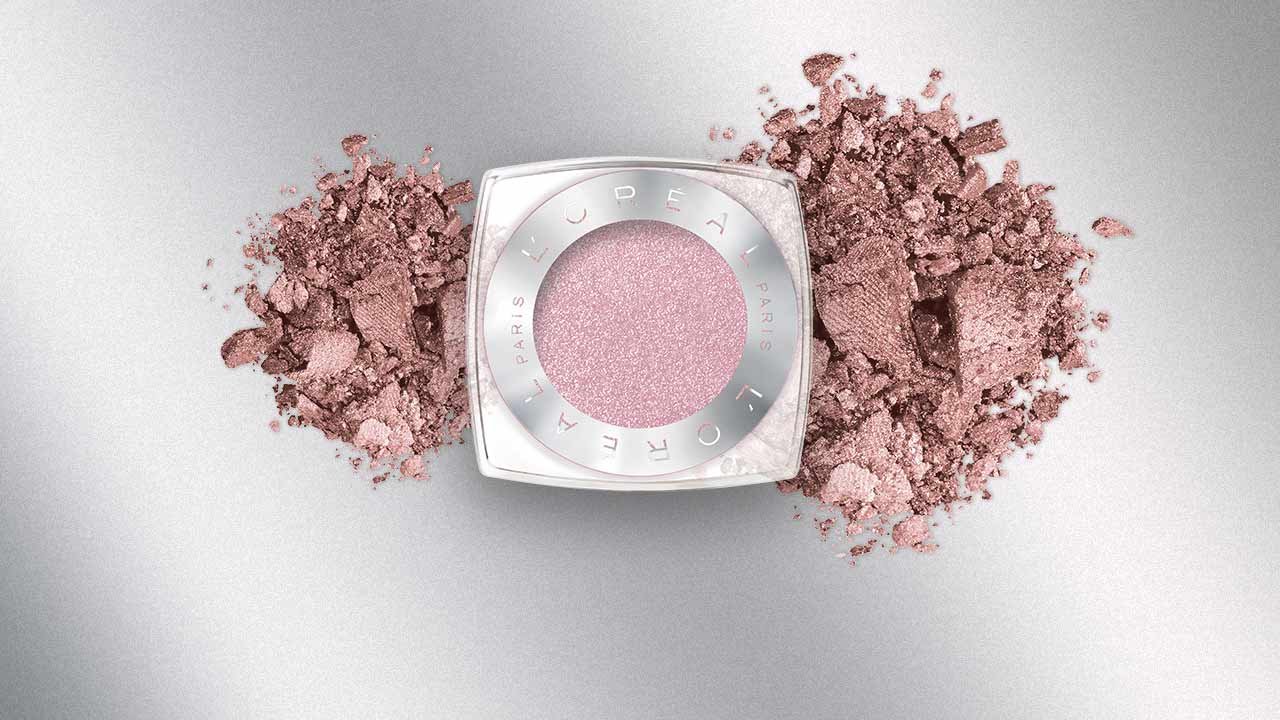 When it comes to your eye makeup arsenal, having a waterproof eyeshadow in your stash is a must. And no, that doesn't only hold true when you're at the beach or about to be caught in a storm. H2O-proof shadows are equally important on the daily, thanks to sweat also having the ability to be your eye makeup's downfall. You wouldn't want to have all your effort to create a perfectly blended lid and crease color go to waste, would you? If you're looking for a waterproof eyeshadow to add to your makeup bag, you've come to the right place. Read on to learn about our best waterproof eyeshadow—and why you should use one in your makeup look in the first place.
OUR BEST WATERPROOF EYESHADOW
Without further ado, allow us to introduce you to our best waterproof eyeshadow: the L'Oréal Paris Infallible 24 HR Eye Shadow. This ultra-intense eye shadow is formulated to last from day until dawn—sign us up! The revolutionary formula fuses the ease of a powder with the velvety caress of a cream to create a unique hybrid that glides on effortlessly. Basically, it has us making total heart eyes in its direction. And thanks to the shadow's unique technology, your eye makeup will be enhanced with pure, magnified pigment. The powder-cream formula is waterproof, crease-resistant, and fade-resistant, so you can make a lasting impression.
10 TIMES TO WEAR WATERPROOF EYESHADOW
Now that you know all about our best waterproof eyeshadow, perhaps you're curious about exactly how often having a waterproof eyeshadow will come in handy. Besides saving you from the toll sweat can take on your shadow, there are certain occasions when wearing waterproof shadows is extra smart. Below, we're sharing 10 times to put waterproof eyeshadow to use!
Wear waterproof eyeshadow when…you're headed to the beach.
Wear waterproof eyeshadow when…you want to look good after crying.
Wear waterproof eyeshadow when…you have a special event or occasion.
Wear waterproof eyeshadow when…it's your birthday.
Wear waterproof eyeshadow when…it's a hot summer day.
Wear waterproof eyeshadow when…you attend a wedding (especially your own).
Wear waterproof eyeshadow when…it's a rainy day.
Wear waterproof eyeshadow when…you have a first date.
Wear waterproof eyeshadow when…you go on vacation.
Wear waterproof eyeshadow when…you watch a sad movie.
3 OTHER WAYS TO MAKE YOUR EYESHADOW LAST LONGER
If you don't have time to get your hands on a waterproof eyeshadow, or simply want to take extra precautions to keep your shadows in place, you may be wondering what other steps you can take in your makeup routine to help your eyeshadow be long-lasting. Below, find three makeup tips to do just that.
TIP #1: DON'T SKIP EYE PRIMER
Think you can go without eye primer? Think again! The same way makeup primer is a necessary step before applying face makeup, eye primer is a must for any long-lasting eye makeup look. An eye primer will help boost the vibrancy of your eye shadow shade, help the formula go on more smoothly, and—most importantly—give your eye shadow a longer lifespan. Don't have an eye primer on hand? You can use a dab of foundation or concealer in its place in a pinch!
TIP #2: LAYER UP
Layering can also help your eye shadow last longer. More specifically, applying a cream eye shadow prior to powders will create a base that amplifies your look and extends how long it lasts. Keep a nude or white cream shadow in your makeup bag, as those shades will work for any eyeshadow look. Bonus: Using cream eye shadow first will also help the rest of your eye shadow appear more pigmented.
TIP #3: SET YOUR LOOK
While the other two tips are focused on what to do before you apply your eye shadow, this tip is all about what comes after. In case you didn't already know, spritzing on a setting spray can help your entire makeup look last longer, including your eye shadow. So, when you've finished applying your makeup, reach for the L'Oréal Paris Infallible Pro-Spray & Set Makeup Extender Setting Spray or the L'Oréal Paris True Match Lumi Shake & Glow Dew Mist, close your eyes, and spritz away!
Next up: Want to waterproof the rest of your eye makeup look? Head on over to our articles, Our Best Waterproof Eyeliners and Our Best Waterproof Mascara, for more waterproof eye makeup recommendations.
{ "@context": "https://schema.org/", "@type": "WebPage", "speakable": { "@type": "SpeakableSpecification", "cssSelector": ["speakable-content"] }, "url": "https://www.lorealparisusa.com/beauty-magazine/makeup/eye-makeup/best-waterproof-eyeshadow" }
Discover more tips & tricks
Keep your skin happy
See all articles
Shop Featured Makeup products
Discover More
{ "@context": "http://schema.org", "@type": "BreadcrumbList", "itemListElement": [ { "@type":"ListItem", "position": 1, "item": { "@id": "/", "name": "Home" } } , { "@type":"ListItem", "position": 2, "item": { "@id": "https://www.lorealparisusa.com/beauty-magazine", "name": "Beauty Magazine" } } , { "@type":"ListItem", "position": 3, "item": { "@id": "https://www.lorealparisusa.com/beauty-magazine/makeup", "name": "Makeup Tips For Every Look" } } , { "@type":"ListItem", "position": 4, "item": { "@id": "https://www.lorealparisusa.com/beauty-magazine/makeup/eye-makeup", "name": "Eye Makeup" } } , { "@type":"ListItem", "position": 5, "item": { "@id": "https://www.lorealparisusa.com/beauty-magazine/makeup/eye-makeup/best-waterproof-eyeshadow", "name": "best-waterproof-eyeshadow" } } ] }