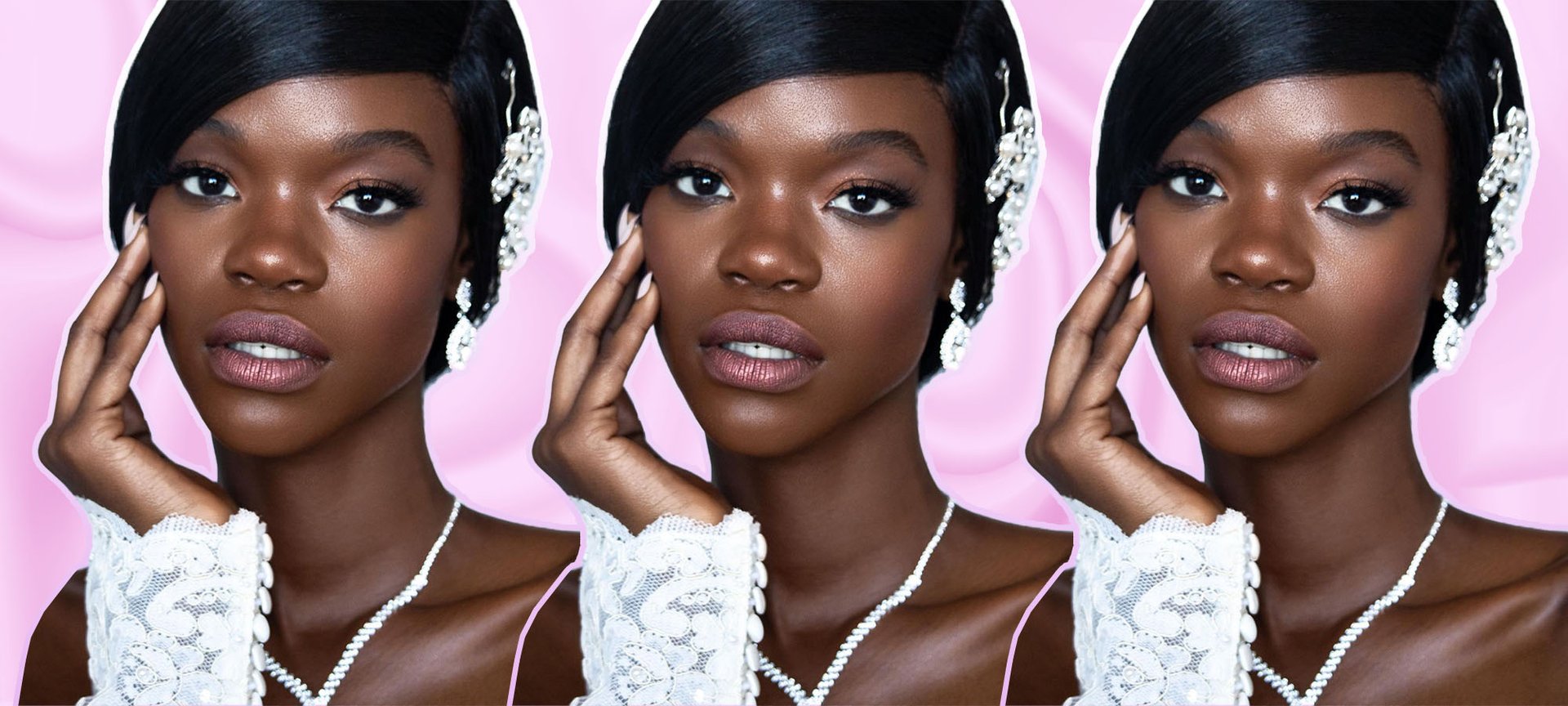 braid hairstyles
6 Whimsical Hairstyle Ideas For Your Winter Wedding
These looks are sure to slay on your special day.
From the snow flurries to the flowing white lace, winter weddings offer a special ethereal feel that's simply unmatched. And since your wedding is taking place in such a magical setting, you definitely want your beauty look to match, including your wedding hair. There are so many whimsical hairstyles that are easy to achieve and will tie your bridal look together with the entire wintry vibe. From braids, buns, and cascading waves, below are six hairstyles that look gorgeous for a winter wedding.
1. Side-Swept Zipper Braid
For a whimsical wedding day look, the side-swept zipper braid is a creative and beautiful braided hairstyle to try. To get the look, simply brush your hair toward either side, grab a section of hair that's around two inches wide, divide it into three equally-sized strands and begin your weaving.
If you're not a skilled braider this style can be a bit tricky to master, so we recommend checking out our article, How to Create a Zipper Braid, for a step-by-step guide.

2. Low Chignon
Chignons are a go-to wedding hairstyle for good reason. A chic variation of the classic bun, this style brings sophistication and elegance to any look you can dream up. And while it may seem a bit hard to style, you can craft this look in a matter of minutes. Head on over to our article, How to Master a Chignon Hairstyle In 5 Easy Steps, to learn what to do.

3. Old Hollywood Waves
This glamorous wedding hairstyle is sure to make waves. Simple but stunning, this vintage look starts with the classic pin curl hairstyle to create beautiful heatless curls. These waves are perfect for an easy way to style your wedding day hair — once you top them with a veil or gold hair accessory your marital look will be complete.

4. Bejeweled Headwrap
A sleek and chic headwrap brings a vintage but fashion-forward feel to your wedding hairstyle. add a little glitz and glamour to your bridal headwrap by simply clipping in a bedazzled barrette. Hair clips have come a long way from the schoolyard, now complete with giant rhinestones and gems that can make for a gorgeous focal point for your style. Make sure your wrap is secured tightly before you add your barrettes so that you have the option to move them around if you want to play with different placements.

Check out our article
How To Wear A Head Wrap Or Hair Scarf
for more ways to pair a headwrap for a wedding and other occasions.

5. Tousled Hair
If there's one wedding style that's equal parts sultry and chic, tousled hair takes the top spot. This beautiful style is effortless, ultra-flattering, and adds a playful vibe to your look. It's also a great way to make hair flyaways work for you if you're prone to static-ridden strands in the winter. Just add an egg-sized amount of mousse to your hair and scrunch to highlight your texture. Once dry, add a small amount of hair pomade, like the L'Oréal Paris Studio Line Overworked Hair Putty, to your strands and use it to shape your hair in different directions. Mist a bit of strong-hold hairspray over your mane, and your look is complete.
Discover more tips & tricks
Keep your skin happy
See all articles
Shop Featured Hair Style products
Discover More