dry hair
Everything You Avo Wanted: Your Guide To Avocado For Hair
October 16, 2020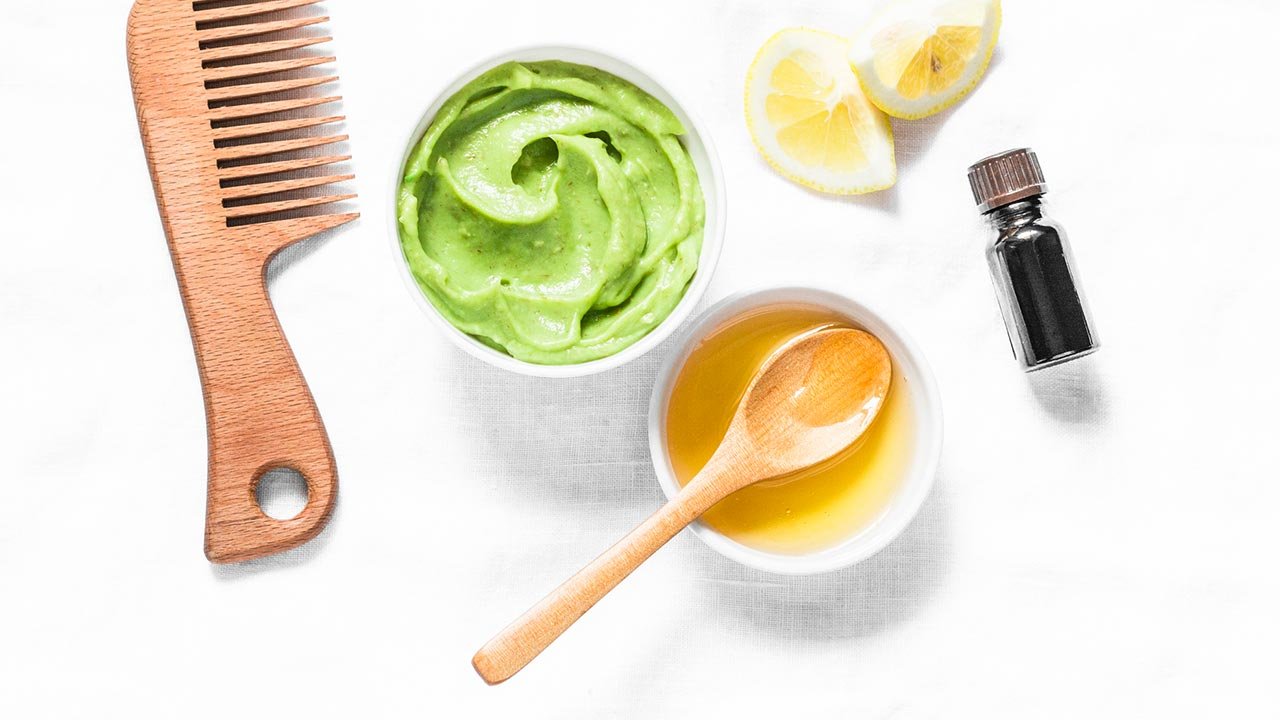 Avocados have become a popular brunch option, and now they've taken the beauty world by storm, too. We've seen something similar happen with apple cider vinegar, and now avocado is the latest edible ingredient to start showing up in skin care products and hair mask formulas alike. Today, we're focusing on the topic of avocado for hair. The thought of your favorite taco topping doubling as a hair-care staple may seem a little far-fetched, but it can be done with a few tweaks. That means leaving guac behind and slathering your strands with an avocado hair treatment. Keep reading to learn about whether avocados have hair-care benefits and how you can incorporate products formulated with this superfood into your routine.
IS AVOCADO A SOLID CHOICE FOR HAIR?
According to the National Center for Biotechnology Information (NCBI), in the context of a healthy diet, avocados have significant levels of dietary fiber, potassium, magnesium, vitamin A, vitamin C, vitamin E, folate, and vitamin B6.
That said, you're probably wondering if there are any benefits to incorporating an avocado hair treatment into your routine. Research specifically on the topic of avocado and hair is limited, but some anecdotal claims may be worth exploring. Avocado is said to reduce hair dandruff, mitigate hair breakage, and help with detangling your strands. Believers also claim that an avocado hair treatment can tackle dry scalp and promote hair growth.
Of course, you can always eat them for their amazing taste or the other health benefits they offer. As for using hair products formulated with avocados, there isn't much research about topical use either. The one thing we do know for certain is that avocado has actually been shown to have skin benefits.
According to the NCBI, avocado oil is an excellent source of enrichment for dry, damaged, and chapped skin. The oil also has known wound healing properties and possible anti-inflammatory benefits. Per another study, avocado may play a role in reducing UV damage—but don't take that as a sign to skip sunscreen.
HOW TO ADD AVOCADO TO YOUR HAIR ROUTINE
Backed by tons of research or not, caring for your hair with avocados is seriously trendy. Besides smashing up an avocado to give your mane a treat, there are a couple of ways you can introduce avocado to your strands if you like.
1. TRY AN AVOCADO HAIR MASK
The main reason for the interest in avocados and whether they're beneficial for your hair is due to the rising popularity of avocado hair masks. These are often DIY creations, but we recommend looking for a hair-care product formulated with avocado or avocado oil. Whether the avocado works any magic on your mane or not, a hair mask is a fabulous way to show yourself and your strands a little TLC.
2. GIVE YOURSELF A SCALP MASSAGE WITH AVOCADO OIL
If you have an opportunity to spoil yourself with a scalp massage, you should always take it! After all, this hair-care tip is a fabulous way to get a round of pampering in. Use a scalp treatment formulated with avocado oil for your next massage.
3. OPT FOR A HOT OIL TREATMENT
For those looking to give their natural locks a boost in hydration, switching things up with a hot oil treatment is a smart move. Since it's difficult for oils to travel from the scalp to the ends of your hair, this treatment makes it oh-so-easy to provide your locks with moisture. Not to mention, you can totally up the ante by using a thermal deep conditioning cap to turn up the heat. Check out our article, The Benefits of Hot Oil Treatments for inspiration.
4. EXPERIMENT WITH AN AVOCADO LEAVE-IN CONDITIONER
As we mentioned, there are some anecdotal claims that support using avocado for a seamless detangling process. And one of the best ways to test the theory is to use a leave-in conditioner formulated with avocado oil. After all, this product and the process of detangling go hand-in-hand.
5. EAT MORE AVOCADO
If you need an excuse to eat more avocado toast, consider it done. According to the Cleveland Clinic, nutrition is key for hair health, and eating healthy fats like avocados is recommended.
Discover more tips & tricks
Keep your skin happy
See all articles
Improve your routine
Show your new look more love:
makeup