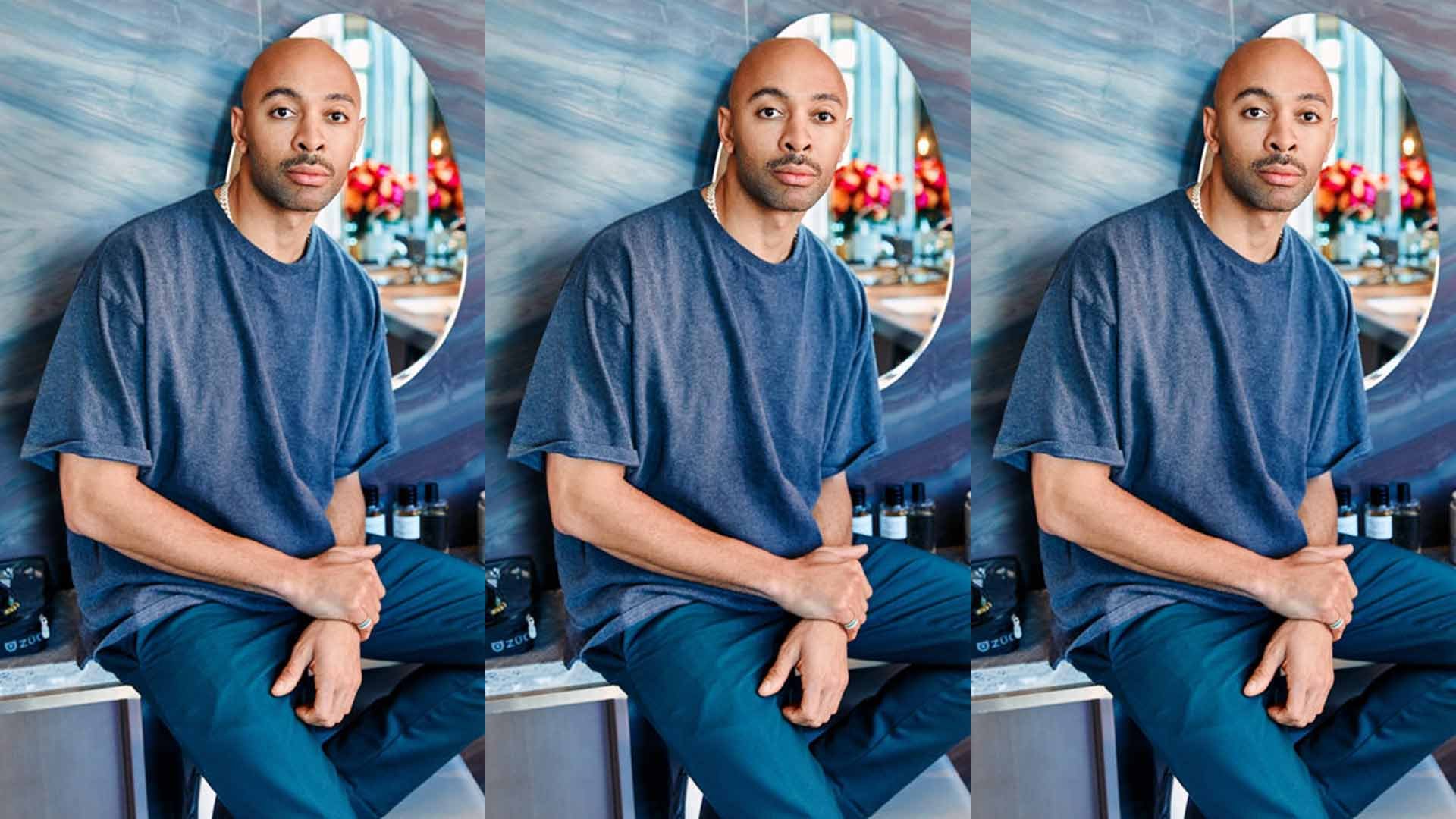 beauty trends
Sir John On Coming Out, Individuality, And Celebrating Pride
Sir John is a powerhouse brand. So much so that you might have seen his work before you even knew he was behind it. The celebrity makeup artist, self-proclaimed foodie and L'Oréal Paris consultant and ambassador has become a household name in the past few years for good reason. With the loving and welcoming spirit of your hip grandma, the Harlem-native brings joy to every room he enters. His upbeat nature is what draws you into him, and his never-ending words of wisdom and encouragement keep you coming back for more. Not to mention, his treasured hands have the unique ability to elevate your look while still allowing you to feel (and look) like yourself—a feat that he makes look easy.
"I want all women to feel elevated, confident and to exude maximum presence," he says. "Beauty doesn't just start and stop on the face. I want to increase the vibration women send out to the world."
With a hefty roster of A-list clients and projects, Sir John does exactly that. And as part of the LGBTQ+ community, he understands the importance of acceptance and individuality. As someone who takes pride in everything he does, celebrating himself and his community this Pride month (and year-round) comes naturally to him. Here's what he had to say when we caught up with him to talk about coming out and the importance of representation in pop culture.
What was the most unexpected reaction you received when you came out to different people in your life?
My mom was completely unfazed—which was a relief. After I had her support, it was middle fingers in the air to everyone else. The power of a mother's love!
When was the first time you saw yourself reflected in pop culture and what effect did that have on you?
On The Fresh Prince of Bel-Air baby! It made me feel like I could be my most authentic self in whatever space I occupied.
What do you do during Pride month to show off your, well, pride?
I was raised to have pride in myself everyday! For special occasions however I love to turn up the volume, which brightens my star.
What would you tell your 10-year-old self about individuality?
You were put on this earth to be different. There's no beauty in sameness. Let your goals and wildest dreams be the wings that carry and lift you into the sky. Never dim your light—ever!
This Pride month, L'Oréal Paris will be running a series of Q&A interviews with ambassadors from the brand, sharing their personal stories of identity and how they celebrate the LGBTQ+ community.
Photo Courtesy of Sir John/L'Oréal Paris
Discover more tips & tricks
Keep your skin happy
See all articles
Improve your routine
Show your new look more love:
makeup