skin care essentials
8 Face Yoga Exercises To Add To Your At-Home Workout
April 17, 2020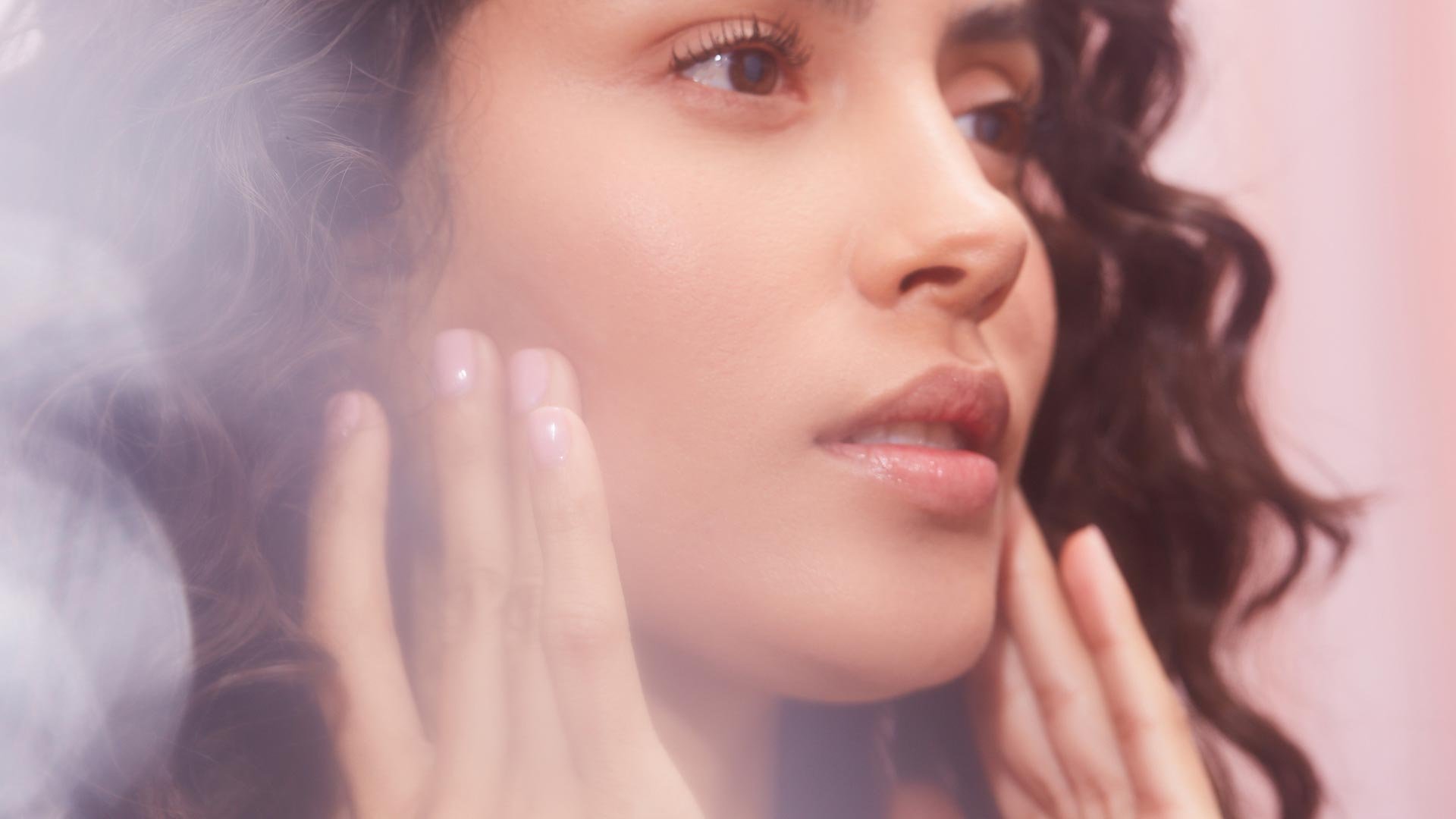 When you think about working out, thoughts of going for a run or even a session with a trainer likely pop into your head. The thing is, it's not just your body that needs a workout regularly. With the right facial exercises, you can actually work out your face, too. We're talking about face yoga! This beauty trend has grown in popularity in the past year, with various face yoga methods making an appearance on our social media feeds. Interested in giving it a go yourself? Below, find everything you need to know about face yoga, including a list of the best face yoga exercises to add to your at-home workout.
WHAT IS FACE YOGA?
As we mentioned above, face yoga is a workout for your face. You do various facial exercises to create a yoga session for your face, and by using the right face yoga methods, you can indulge your face and skin in a calming spa-like experience. You'll be feeling totally Zen by the end of it—just like with regular yoga—making these facial exercises the perfect way to practice some self-care at the end of a rough day.
DO FACIAL EXERCISES AND FACE YOGA WORK?
Face yoga isn't just about relaxation. If you're wondering if facial exercises really work to improve the appearance of your skin, we have some good news: there is research suggesting they can! While many are wondering if facial exercises tighten skin, there is, in fact, some research suggesting that facial exercises can help with skin fullness. According to a study published by JAMA Dermatology, participants in a study on face yoga saw improvement in upper and lower cheek fullness after 20 weeks of regularly doing facial exercises. Still, the Cleveland Clinic states that more research needs to be done before face yoga can really be recommended as an anti-aging solution.
On the flip side, you might worry that face yoga could actually make things worse. Repeated facial movements, including smiling and laughing, can lead to wrinkles down the line. Manipulating your skin into certain facial exercises can do the same. Per the Cleveland Clinic, it's important to have the proper technique because wrinkles can deepen with repeated contraction of the upper face. So consult with your dermatologist, as these facial exercises aren't for everyone.
WHAT FACIAL EXERCISES MAKE YOU LOOK YOUNGER?
Wondering which face yoga exercises you should try when youthful-looking skin is your goal? If you've spoken with your derm and gotten the green light to start using the face yoga method as part of your skin care regimen, try one (or all) of our favorite facial exercises below.
FACE YOGA EXERCISE #1: BLOW UP
For this face yoga method, puff out your face like a blowfish or bullfrog by filling your cheeks with air until your face is full, puffed, and round. Release and repeat.
FACE YOGA EXERCISE #2: GET FISHY
You'll want to mimic your best childhood fish face for this exercise. To do so, suck your cheeks inward while pursing your lips. Release and repeat.
FACE YOGA EXERCISE #3: CHEESIN'
Who doesn't love smiling loud and proud? With this facial yoga exercise, you're going first, smile big (with teeth)! Then, gently place your finger between your nose and lips. Raise your muscles while gently pressing down, creating resistance. Release and repeat.
FACE YOGA EXERCISE #4: BEND AND SNAP
Bend your head back, craning your neck so that your chin is pointing at the ceiling. Then, press your tongue to the roof of your mouth, smile (we love exercises with a happy facial expression), and swallow. As always, release your position and repeat.
FACE YOGA EXERCISE #5: SURPRISE!
You know that facial expression every movie character ever has made when they've been shocked or surprised? That's what you're going to do for this face yoga exercise. Widen your eyes as big as you can for your best surprised face. Hold this expression as long as you can—even until your eyes start to water! After, relax your face and repeat.
FACE YOGA EXERCISE #6: ZEN
This face yoga method is different than the others in the fact that, well, it requires you to do nothing—besides relax your face. Close your eyes and allow your face to become completely still with no clenched muscles. Keep your mind from wandering and instead just focus on your breathing.
FACE YOGA EXERCISE #7: GET SILLY
All you have to do for this simple face yoga pose is stick your tongue out as far as you can. Hold, release, and repeat!
FACE YOGA EXERCISE #8: GHOSTLY
This face yoga exercise resembles a facial expression you can imagine a ghost making. Open your mouth to form an "O," then curl your lips inward around your teeth. Drop your jaw as far as possible, then look up. Talk about a stretch!
Editor's Tip: If you've worked up a sweat doing your facial exercises and at-home workout, give your face a quick refresher with the L'Oréal Paris Revitalift Radiant Smoothing Wet Cleansing Towelettes.
HOW LONG DOES FACE YOGA TAKE TO WORK?
Now that you know more about face yoga and even have some facial exercises to do, you might be wondering when you can expect to see results. Per the Cleveland Clinic, if you do facial exercises consistently six to seven days a week for 20-30 minutes per day, changes may start to be noticeable in three to four weeks—but that's at the earliest. With face yoga and face exercises (as with any exercise), consistency is really key, so be patient.
Photo Credit: Chaunte Vaughn
Discover more tips & tricks
Keep your skin happy
See all articles
Improve your routine
Show your new look more love:
makeup