skin care essentials
Must-Have Eye Creams for Your 20s
July 30, 2020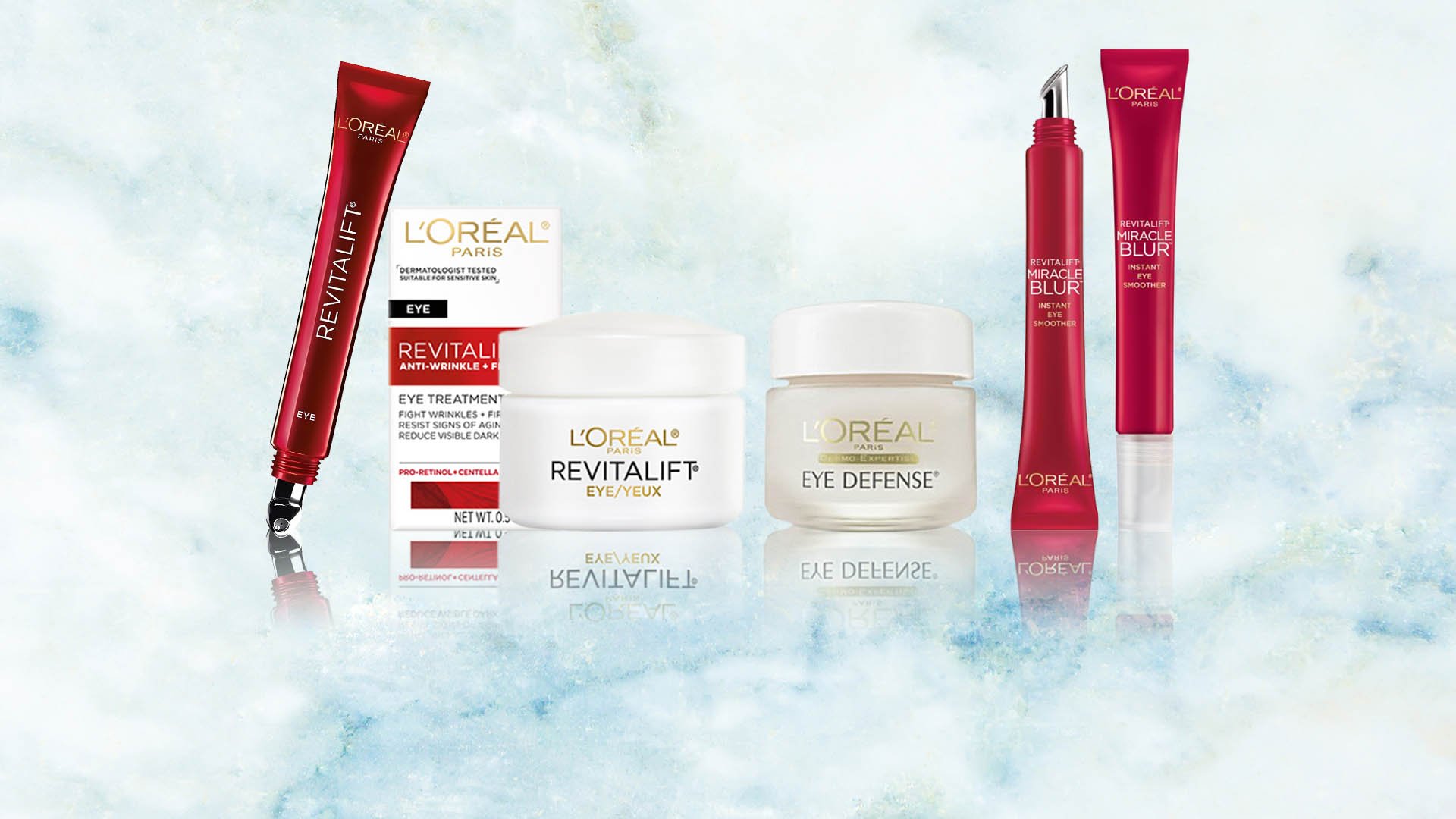 If you're in your 20s, chances are good you're still curating the perfect skin care routine. In between your internet deep dives and countless hours spent on YouTube trying to determine what skin care products to use every day, you may have asked yourself if you should use eye cream in your 20s—and if yes, which one? Instead of getting overwhelmed walking down the skin care aisle, we're sharing our must-have eye creams for your 20s, as well as answers to a few other eye cream-related questions you might have.
DO YOU NEED EYE CREAM IN YOUR 20S?
While you don't need eye cream in your 20s, it's a good idea to start using it. Generally speaking, taking the proper preventative steps in your skin care routine in your 20s can help to prevent and reduce skin concerns that will appear as you age. Not to mention, eye cream can help tackle common concerns amongst all ages like dark circles and under-eye bags.
IS IT OKAY TO USE ANTI-AGING PRODUCTS IN YOUR 20S?
Typically, people in their 20s don't need to use anti-aging products. In fact, most anti-aging products are formulated with mature skin in mind, which tends to be drier due to decreased oil production, and they can be quite heavy on those with youthful skin. That said, everyone is different and has different skin concerns. Pay attention to your skin!
While you may not need anti-aging formulas, there are anti-aging techniques you can add to your skin care routine in your 20s, including applying SPF daily to avoid sun damage. There may also be products with anti-aging benefits that are meant for all ages or even younger skin specifically.
OUR BEST EYE CREAMS FOR YOUR 20S
Without further ado, allow us to introduce you to our best eye creams to use in your 20s. Here are four options from L'Oréal Paris we consider must-haves for your routine.
L'Oréal Paris Eye Defense: This eye cream is specifically formulated to defend the delicate eye area against the first signs of aging, making it perfect for those in their 20s. The formula helps smooth fine lines, reduce puffiness, and diminish dark circles. The light, non-greasy gel-cream is designed for all skin types and is dermatologist and ophthalmologist-tested.
How to use it: Apply in small dots to the eye area, patting onto skin with your ring finger until thoroughly absorbed.
L'Oréal Paris Revitalift Triple Power Eye Treatment: Formulated with Pro-Retinol, vitamin C, and hyaluronic acid, this eye cream works to de-puff and brighten the eye area. After use, eyes look visibly more radiant and refreshed. The formula is free of parabens, mineral oil, and fragrances and is allergy-tested and safe for contact lens wearers.
How to use it: Use the metal tip to massage gently around the eye area, applying the treatment until thoroughly absorbed. Apply every morning and evening.
L'Oréal Paris Revitalift Miracle Blur Eye: This eye treatment with Opti-Blur™ Technology and light-diffusing pigments works to instantly reduce signs of aging and fatigue around the eyes to create a younger-looking, more radiant finish. It also helps to erase the look of crow's feet, dark circles, and puffiness over time.
How to use it: Dot on a small amount to the eye area with fingertips and gently blend in. Apply daily on bare skin or as the last step in your skin care regimen.
L'Oréal Paris Revitalift Anti-Wrinkle + Firming Eye Cream: This unique daily eye cream is created specifically to care for the delicate area around the eyes. The formula helps to reduce the "morning puffy look," so you can start your day off right. It's also meant for 360-degree action around the eyes, including your lids!
How to use it: Apply the cream in small dots around your eyes with your ring finger and smooth gently until thoroughly absorbed.
Next up: Now that you're familiar with using eye cream in your 20s, let's talk about other products you should be getting familiar with. Here are Our Best Skin Care Products to Use in Your 20s.
Discover more tips & tricks
Keep your skin happy
See all articles
Shop Featured Skin Care products
Discover More