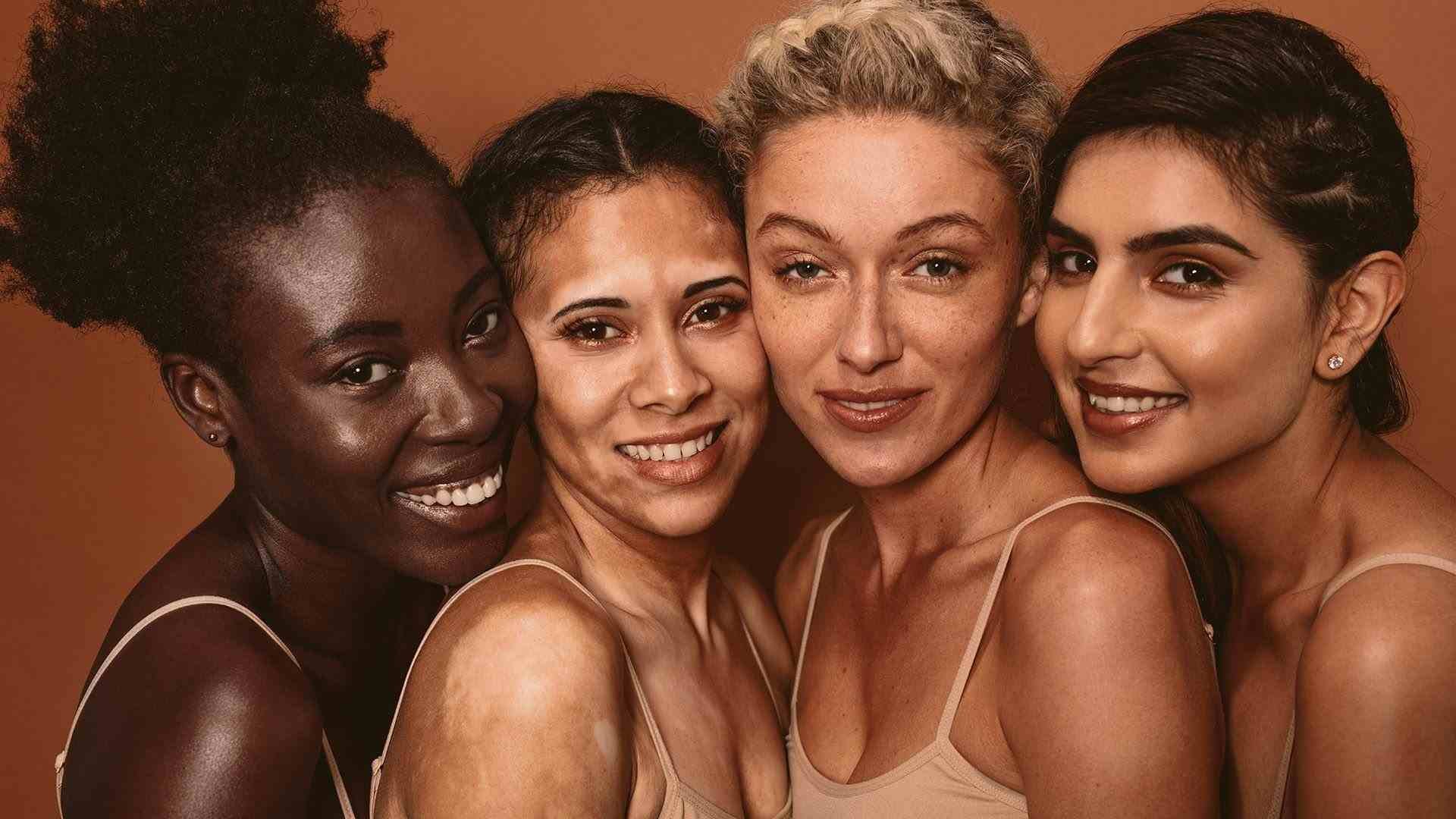 makeup looks
What Is Your Skin Tone? Find Your Match and Pick the Best Makeup Products
Have you ever seen someone wearing face makeup that's way too dark for their skin? You know the look—their face is orange while their neck is completely pale. Or, have you spotted someone sporting foundation that's a few shades too light, giving them a ghostly appearance? Chances are, you've seen both makeup atrocities before and maybe even accidentally committed them yourself. The truth is, when you try to guess the perfect makeup shade for your skin, there's a solid chance your choice won't be an exact match.
First things first, you'll need to answer a question that may have long evaded you: What is my skin tone? If you aren't sure about your tone, it's pretty much impossible to nail your foundation color match. With that said, let's get started! We're revealing how to determine your skin tone and sharing six tips for finding makeup that matches.
STEP #1: ANSWER "WHAT IS MY SKIN TONE?"
You can't pick the right products for your skin tone (the natural color of your complexion) if you're still asking, "What is my skin tone?" Put the guesswork aside and assess your skin tone with this simple breakdown.
If you have a fair skin tone…you've probably been described as having porcelain skin a time or two in your life.
If you have a light skin tone…you're still pale—just not quite as much as your fair friends.
If you have a medium skin tone…you're caught in the middle! Your skin tone isn't super-dark or super-light but somewhere in between.
If you have a deep skin tone…your complexion is dark.
STEP #2: DETERMINE YOUR UNDERTONE
When it comes to finding makeup that matches your skin, it may come as a surprise that your skin tone isn't all that matters. Yes, it's important, but your undertone (the color that comes through your skin and affects its overall hue) plays a part in which products will work with your coloring, too. Here's how to determine your undertone.
1. Look at the inside of your arm. All this tried-and-true method requires is flipping your wrist and taking a look at your veins. If they appear blue or purple, you're cool-toned, while green veins indicate warm-toned skin. If you're not sure, you very well might be neutral.
2. Hold a piece of white paper to your face. Placing something stark white, like a piece of paper, next to your face can help reveal your undertone. The white should create a cast of color on your skin. If your face suddenly appears pink or blue, it's a sign you're cool. If you look yellow, you're warm. If your skin seems gray, you're neutral.
3. Consider what color of jewelry looks best on you. Do you steer toward gold or silver jewelry? Almost everyone has one metal they're more inclined toward! If gold complements your skin tone the best, you're warm, while looking good in silver indicates cool undertones. If you're an equal fan of both, you may have a neutral undertone.
STEP #3: FIND YOUR FOUNDATION MATCH
Now, you're ready to find a foundation that matches your skin tone and undertone. How easy of an experience that is depends on the products you're picking from. The L'Oréal Paris True Match™ Super-Blendable Makeup keeps things simple because it's available in a wide range of shades (45 to be exact) in all three undertones—aka there's a color match for just about everyone.
STEP #4: CHOOSE A COORDINATING CONCEALER
Despite what you may have heard, your concealer should be as close of a match to your skin as possible—not slightly lighter or darker. To make things easier, stick with a concealer from the same line as your foundation. The L'Oréal Paris True Match™ Super-Blendable Multi-Use Concealer is offered in a range of 10 shades that covers all skin tones and undertones.
STEP #5: OPT FOR COLORLESS POWDER
Don't want to struggle to find another product that matches your skin tone? You don't have to! Instead of searching for a powder that coordinates with the color of your foundation and concealer, you can use a translucent powder, like the L'Oréal Paris Infallible Pro Sweep & Lock Loose Setting Face Powder. The invisible powder can be used to set makeup of any shade!
STEP #6: SELECT SHADES FOR YOUR CHEEKS AND LIPS
Your face may look a little flat if you don't add a touch of color to your cheeks and lips. But what will work for your skin tone? While your blush and lip color don't need to match your skin tone exactly, they do need to complement one another.
For blush, try the L'Oréal Paris True Match™ Blush. The powder formula comes in a variety of classic shades with warm, cool, or neutral undertones. And of course, there's no guesswork involved—the undertone is printed right on the packaging.
For your pout, pick a shade that's universal. While most lipsticks won't suit everyone, there are some shades that can, especially mid-toned neutrals. The L'Oréal Paris Pro Matte Les Chocolats Scented Liquid Lipstick in Box O Chocolate fits the bill.
Realizing that taking your skin tone into consideration is key to looking good? Finally! And it isn't only true when it comes to makeup. You'll also want to choose a hair color that suits your skin tone. For help, head on over to our article, How to Find the Best Hair Color for Your Skin Tone.
Discover more tips & tricks
Keep your skin happy
See all articles
Shop Featured Makeup products
Discover More