lip makeup
How To Hack Your Lip Routine Using Translucent Powder
January 11, 2021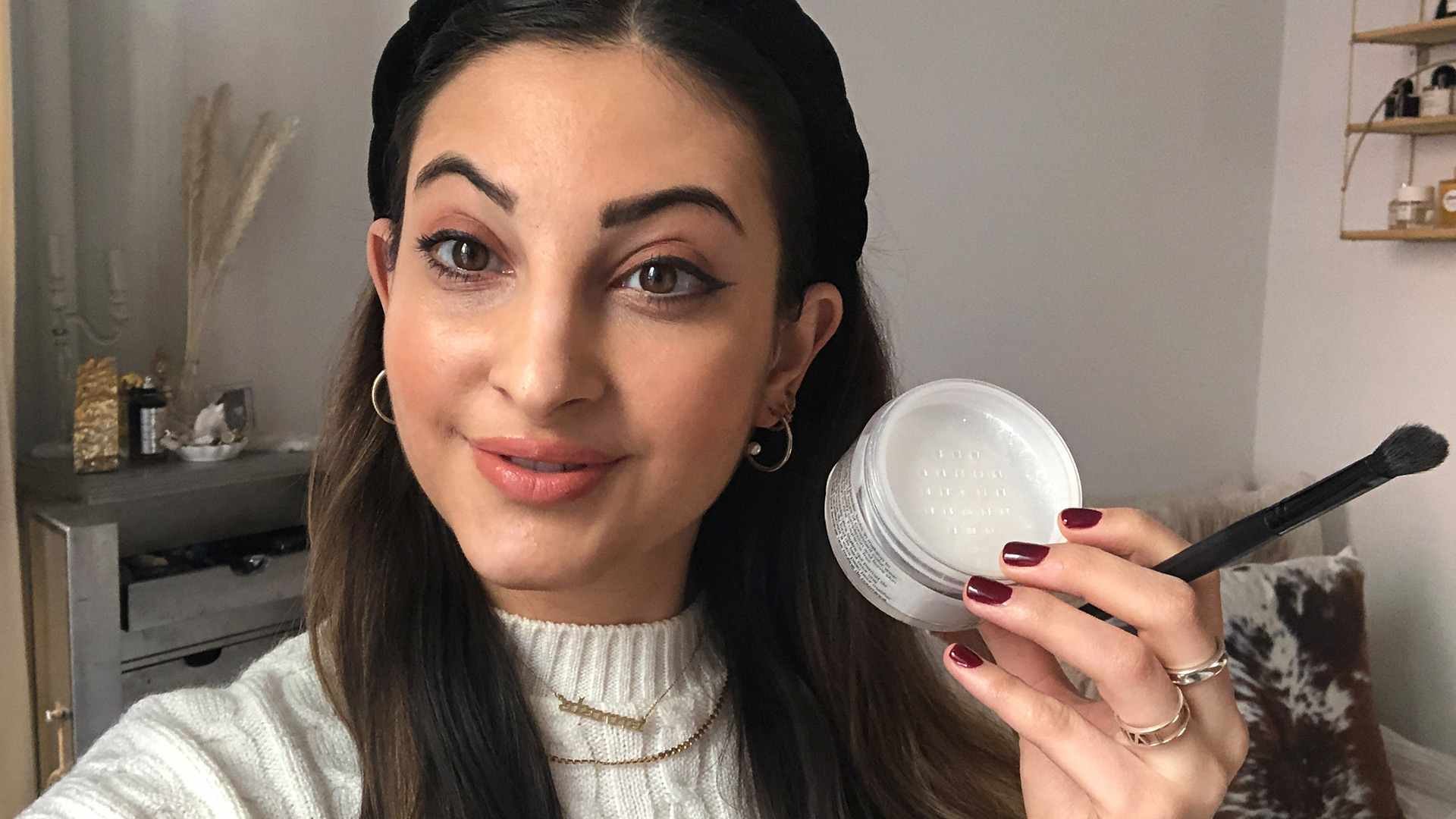 Mastering the perfect lipstick technique is a lot easier said than done. In fact, achieving a precise, long-lasting lipstick application every single time is one of the hardest makeup feats to excel at—it truly is an art. Luckily, translucent powder creates a shortcut that not only allows you to nail a crisp, budge-free look, but it also gives you the option to customize the texture of your lipstick as you please. It's the game changing secret you didn't know you needed (funny thing about secrets, huh?). Ahead, we've rounded up our favorite lipstick hacks using the makeup setting face powder to help you command the art of lipstick like a makeup Picasso.
HACK #1: Set Your Lipstick for A Long-Wearing Finish
To transform any lipstick into one with a long-wear finish, apply one coat of your lipstick of choice. Then, take a tissue and hold it against your lips and grab a fluffy brush (what kind of brush? Foundation? blush?) and dust a translucent powder — we love the L'Oréal Paris Infallible Pro Sweep + Lock Powder for this — over the tissue. Just enough of the particles will make their way through the tissue to set the lipstick you applied. Next, add a second coat of your lippie and repeat the tissue-powder step once more. Also, if you're wearing a protective face mask daily, this is a must-try for mask-proofing your favorite lipstick.
HACK #2: Make It Matte
Have a favorite lipstick shade with a satin finish but wish it was matte? Translucent powder is an easy fix. Apply 1-2 coats of your favorite satin lipstick, like the L'Oreål Paris Colour Riche Satin Lipstick, and then grab a fluffy eyeshadow brush and a generous amount of translucent powder. Gently tap the powder onto all areas of your lips and watch the shade mattify before your eyes.
HACK #3: Prevent Lipstick Bleeding At the Corners of Your Mouth
We love a pigmented liquid lipstick, but we hate dealing with the occasional lipstick "bleeding" at the corners of the mouth. To help ensure that your liquid lippie is budge-free, apply it carefully toward (are you starting from the center and moving out to the corners?) the corners of your mouth and wait for it to dry. Next, pick up a small flat lip brush and some translucent powder and gently tap it on each corner of your top and bottom lip. This will mattify each inner corner and keep your color in place.
HACK #4: Clean Up Your Lip Lines
Master lipstick precision by cleaning up the edges of your mouth with a small flat lip or eyeshadow (shadow or liner?) brush and concealer. After your lines look precise and neat, go over the places you just put concealer with translucent powder using the same small brush. Your lip lines will be precise, crisp, and look like your lips were done by a pro.
Photo: Alanna Martine Kilkeary
Next: How to Apply Lipstick Like a Pro
Discover more tips & tricks
Keep your skin happy
See all articles
Shop Featured Makeup products
Discover More