hair color trends
How to Get Metallic Gold Hair
January 09, 2018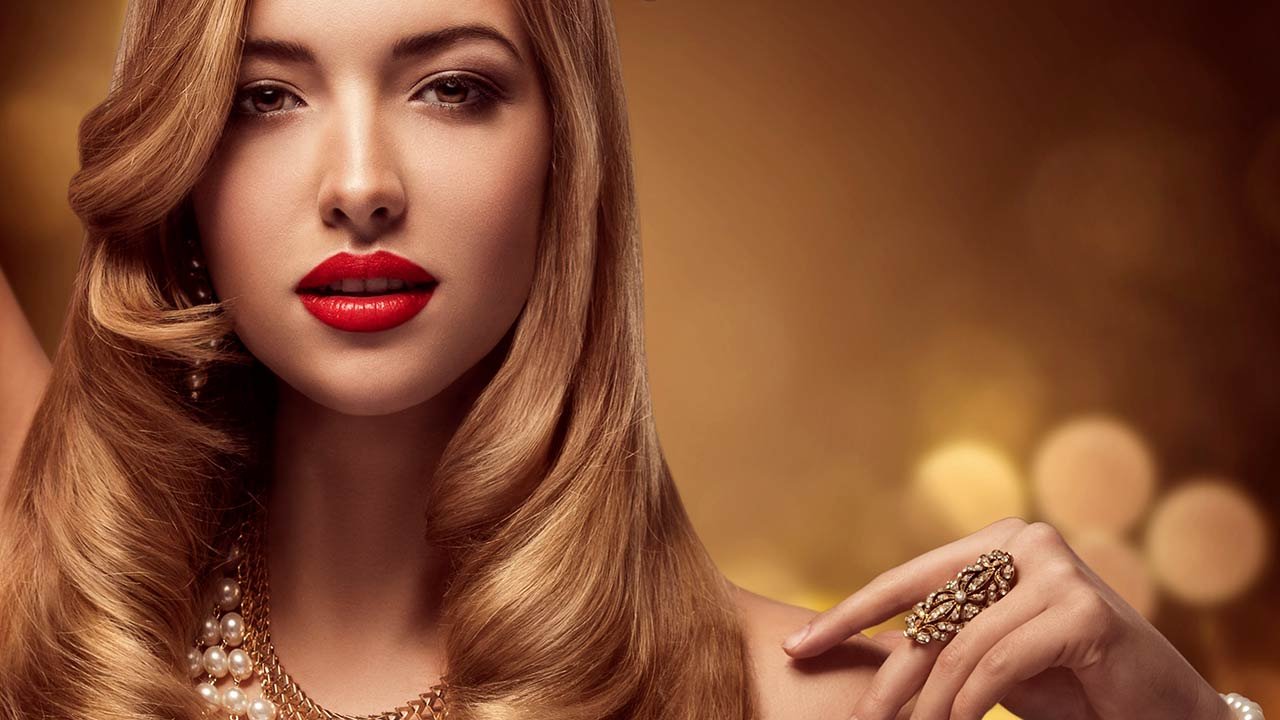 Metallic hair is all the rage these days—and it's not surprising that this hair color trend seems to be standing the test of time. Metallic shades like rose gold hair and platinum blonde hair are positively stunning on just about everyone. Today, we're here to explain how to get metallic gold hair, one of our favorite gilded shades. The best part? You don't need to head to the salon to try this beauty trend! Keep reading to learn how to get metallic gold hair right at home, as well as our best styling tips for showing off metallic gold hair.
HOW TO get metallic gold HAIR AT HOME
You can take metallic gold hair for a spin at home. It's all about finding the right at-home hair color kit to get you there. Need a recommendation? We've got you covered! Try the L'Oréal Paris Féria in Dark Gold Blonde, part of our Fashion Metallics Collection. Follow the instructions included with the packaging. Keep in mind that if you're starting with a dark base shade, you'll need to bleach your hair first. The darker your starting shade, the more sessions it may take to achieve your desired level of metallic gold hair. You should also switch to a system of hair care products formulated for color-treated hair once you're done dyeing your hair. Try the L'Oréal Paris EverPure Blonde Shampoo, L'Oréal Paris EverPure Blonde Conditioner, and L'Oréal Paris EverPure Blonde Shade Reviving Treatment.
HOW to style metallic gold hair
As far as styling metallic gold hair goes, this shade looks particularly pretty when paired with waves or curls woven into braids—so very goddess-like. So, put down the heat tools every once and a while and embrace your natural texture! Spritz damp strands with a hair spray, like the L'Oréal Paris Advanced Hairstyle AIR DRY IT Wave Swept Spray, and scrunch to style effortless waves. Then, let your hair finish air drying before weaving a braid or two.
Our personal favorite hairstyle to pair with a metallic gold hair color? That would be the double twist fishtail. To get the beautiful boho look, after you've accentuated your natural texture, start by twisting a small section of hair from each side of your head back towards your crown. Unlike some other twisted hairstyles, this look is meant to be super-effortless so you won't incorporate new hair as you twist along. Just twist the section you have from roots to ends. Pin each section in place until you've completed your second round of twists, at which point you can secure all four twists at the back of your head with a clear mini elastic. Repeat (it's a double twist, after all). Next, fishtail your remaining hair all the way to the ends. Don't worry about making your hairstyle too perfect because, again, it's meant to look naturally beautiful. Once you reach your ends, tie your braid off with an elastic and conceal the hair tie by wrapping a few strands around it. Complete the look by tugging at your braid for a more undone look, and finish with a light-hold hair spray to give it the extra hold it needs. Voila! Your metallic gold hair color will never look better.
Looking to try another hair color trend? Check out our article, How to Rock the Tiger Eye Hair Color Trend.
Discover more tips & tricks
Keep your skin happy
See all articles
Shop Featured Hair Style products
Discover More