all hair types
How to Refresh Sweaty Hair
August 29, 2019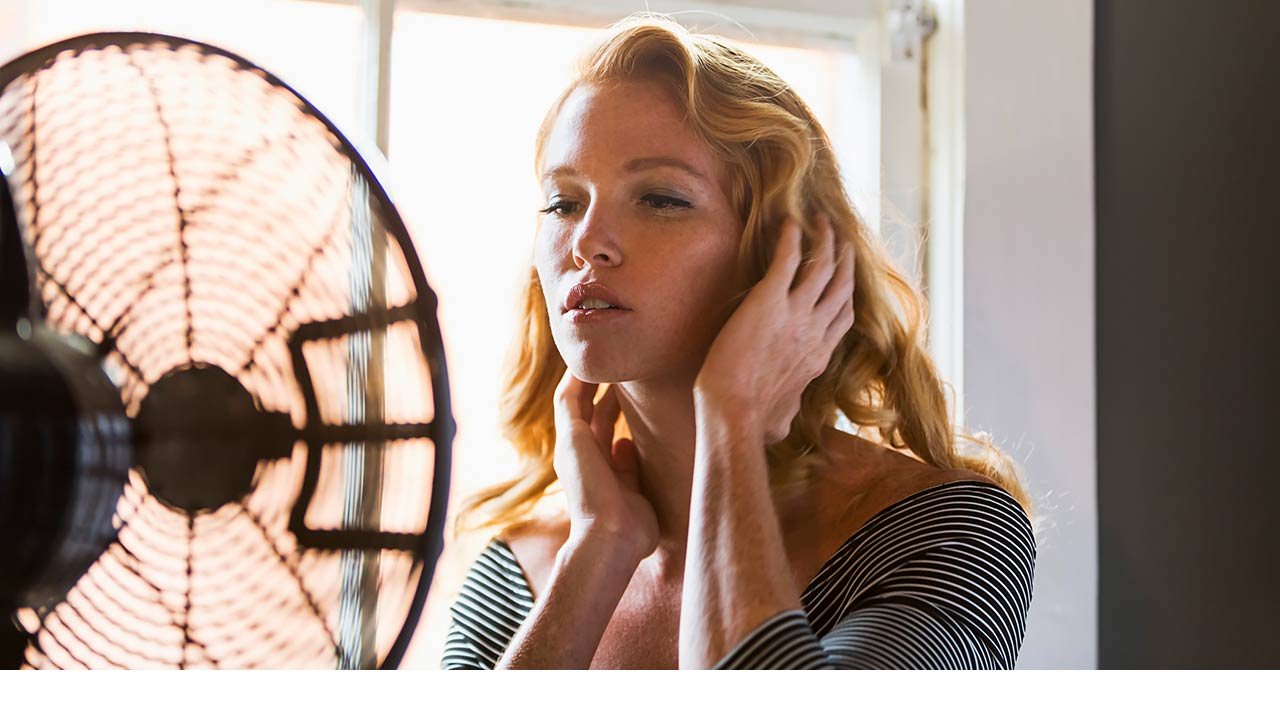 Whether you've just gotten done with a killer workout at the gym or you're waiting for the AC to kick in on a hot day, sweaty hair can seriously take a toll on your overall beauty look. And if you don't have enough time to use shampoo and conditioner before you have to head out the door, you may be in need of some time-friendly alternatives for refreshing your not-so-cute mane. From techniques to product recs, we've gathered five quick ways to refresh sweaty hair.
SWEATY HAIR REFRESH TIP #1: USE DRY SHAMPOO
One of the most popular options for giving sweaty hair a refresh in a pinch? Dry shampoo, of course! Dry shampoo works to absorb excess oils from your mane, leaving you with a voluminous, renewed head of hair sans shampoo and conditioner. Give the L'Oréal Paris Elvive Extraordinary Clay Dry Shampoo a try, which is infused with three refined clays to instantly refresh hair between shampoos for clean-feeling hair with no visible residue. Hello, instant purity and freshness! To use, shake well, then hold the can six to eight inches from your hair. Spray directly onto oily roots and lightly throughout the rest of your hair to absorb oil, then brush through.
SWEATY HAIR REFRESH TIP #2: SPRITZ ON SOME HAIR PERFUME
One of the worst parts about sweaty hair? It doesn't usually have the best fragrance. If you're wondering how to make your mane smell great, we're got the answer for you: Hair perfume! Yes, there are specific fragrances made just for your strands—and they're a must when it comes to refreshing sweaty hair. Hair perfume is specifically formulated to give your strands a desirable scent without drying out your mane. Spritz your fragrance of choice onto a hair brush, then brush it through your hair to distribute.
SWEATY HAIR REFRESH TIP #3: GRAB YOUR BLOW DRYER
You know what sweaty hair typically is? Wet! Gross, we know, but it's the truth of the matter. In a pinch, turn to your blow-dryer to evaporate some of that moisture from your strands and leave you with a mane that's refreshed—and dry!
SWEATY HAIR REFRESH TIP #4: TRY A NEW HAIRSTYLE
The hairstyle you wear can easily give your mane an instant revamp. It's all about disguising your sweaty hair—which tends to be most obvious at the roots. The best and easiest way to disguise the aforementioned sweaty roots is with a trendy hair accessory—like a hair scarf—and an updo or bun. You know what they say, fake it till you make it!
SWEATY HAIR REFRESH TIP #5: AMP UP THE VOLUME
When your hair gets sweaty, it tends to become weighed down and flat. No thanks! This is where the right hairstyling products and techniques will come into play. Here's what to do.
Step #1: Use a root spray. When it comes to refreshing sweaty hair, your roots are where you'll be needing a major volume boost. You can use the L'Oréal Paris Advanced Hairstyle BOOST IT High Life Creation Spray to give them an instant lift and added fullness.
Step #2: Tease away. To take your root volume up a notch—which, trust us, you'll want to—it's time to turn to a hairstyling technique. Use a fine-tooth comb to backcomb and tease the roots at the crown of your head for the extra lift your mane needs.
Step #3: Add body. You wouldn't want your roots to be voluminous while the length of your hair hangs limp, would you? Of course not! To give the rest of your mane body and fullness, spray the L'Oréal Paris Advanced Hairstyle Boost It Air-Blown Texture Mist throughout. The weightless mist will add texture and volume for a full-bodied, blown-out look.
Next up: Your hair isn't the only thing that looks better sans sweat. To ensure your makeup doesn't fall victim to perspiration, here's How to Achieve a Sweat-Proof Makeup Look.
Discover more tips & tricks
Keep your skin happy
See all articles
Shop Featured Hair Care products
Discover More