all hair types
How to Care for a Sensitive Scalp
July 08, 2020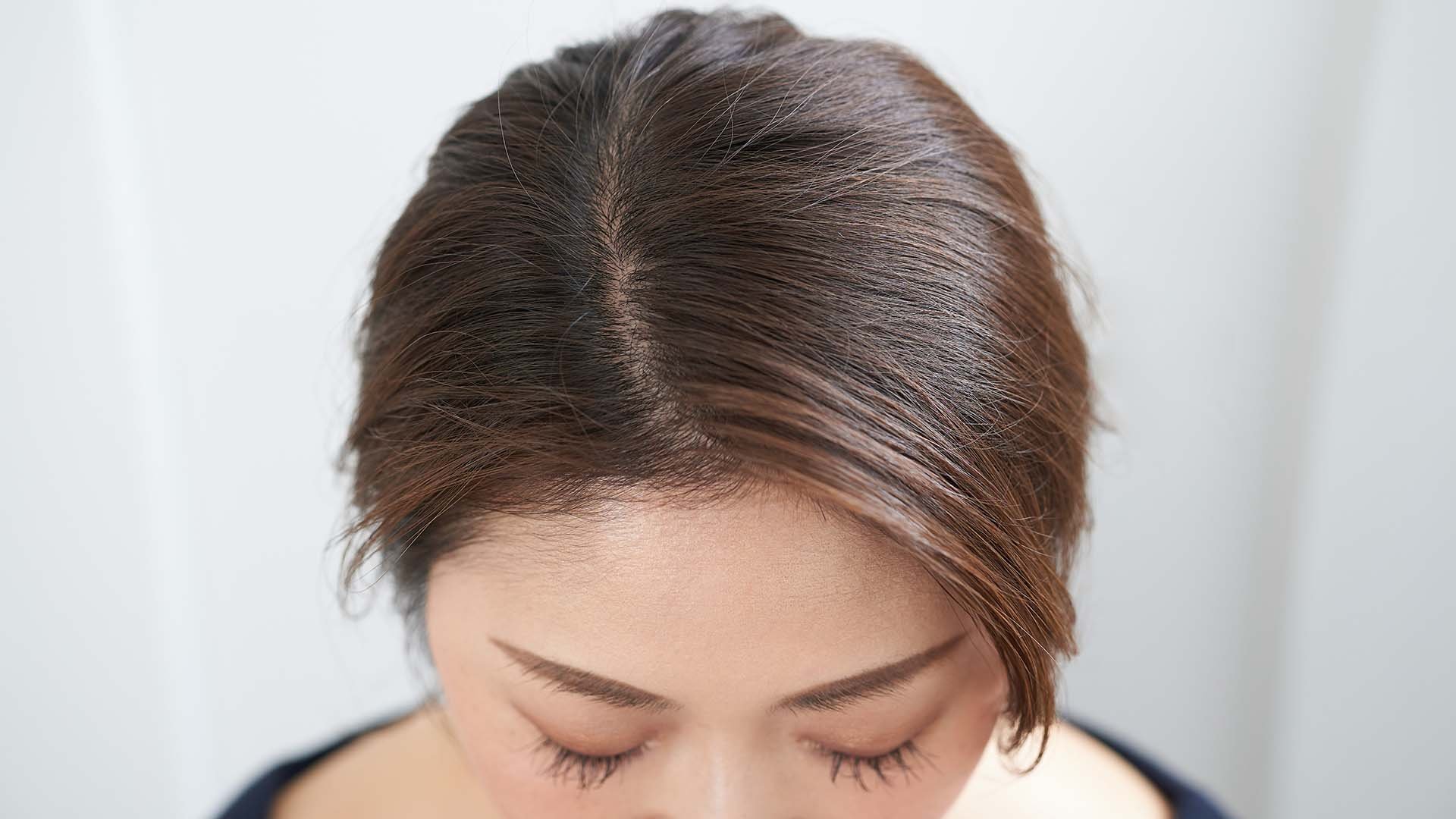 Have you ever brushed your hair and wondered, "Why does my hair hurt?" It turns out you may just have a sensitive scalp. Just as you can have sensitive skin on your face, you can also have it on your scalp—after all, your scalp is an extension of your skin. The same way you may need to modify your skin care routine to suit sensitive skin, you should consider upgrading your hair care routine if you have a sensitive scalp. Not sure where to start? Below, we're sharing some of the causes of a tender scalp and how to care for one with products like shampoo designed for a sensitive scalp.
WHAT CAUSES A SENSITIVE SCALP?
Real quick, before we talk about the causes of a sensitive scalp, let's cover what to look for if you think your scalp is sensitive. There are many different signs of scalp sensitivity. According to a study from the National Center for Biotechnology Information, signs of a sensitive scalp can include anything from prickling, burning, stinging, dry scalp, and vague discomfort. Typically, a sensitive scalp makes it uncomfortable to comb your hair.
There are a few factors that can trigger a sensitive scalp. Below, find four to watch out for.
#1. THE WEATHER
The weather isn't just making your face dry; it can also make your scalp sensitive. A study from the National Institutes of Health found cold, heat, wind, and sun exposure to all be factors that may trigger scalp sensitivity.
#2. STRESS
Scalp sensitivity doesn't have to be a result of physical factors. Stress can also play a role in having a sensitive scalp, according to the NCBI.
#3. WATER
Certain types of water can affect your scalp just as they can affect the rest of your skin. Per the NIH, water from the shower and swimming pool can trigger scalp sensitivity.
#4. PRODUCTS
One of the most common contributors to scalp sensitivity is the products you use. The NIH states that soaps and cosmetics can trigger sensitive skin on the scalp. More specifically, shampoos and frequent hair washing serve as a main trigger, according to another NIH study.
HOW TO CARE FOR A SENSITIVE SCALP
Fortunately, caring for a sensitive scalp isn't too difficult, but you'll need to make some adjustments. We're here to help! Below are some changes you may want to make to your hair care routine.
TIP #1. USE LUKEWARM WATER
Since extreme temperatures can affect your sensitive scalp, it's a good idea to be mindful of the water temperature you use when showering and washing your hair. Opt for lukewarm water that's not too cold and not too hot.
TIP #2. PROTECT YOUR SCALP FROM THE SUN
Sun exposure can trigger a sensitive scalp, and sunburn on your scalp is very real! Take sun protection measures, such as wearing a hat whenever you plan to be outdoors.
TIP #3. BE MINDFUL WHEN STYLING
While your hairstyle may not directly impact scalp sensitivity, the wrong style can certainly worsen your discomfort. Avoid tight hairstyles that might tug on your strands, and thus, your scalp.
Hairstyles that won't put stress on your scalp include low buns and half-up options that are secured with claw clips. Your hair ties are also important. Don't secure updos with super tight elastics; try using soft scrunchies and only wrapping them around your strands once or twice.
TIP #4. USE GENTLE HAIR CARE PRODUCTS
As far as hair care products go, you'll want to err on the side of caution. Whether you're searching for a hair mask or shampoo designed for a sensitive scalp, be on the lookout for formulas that are gentle and free of sulfates, like the L'Oréal Paris EverPure Scalp Care Detox Shampoo and L'Oréal Paris EverPure Scalp Care Detox Conditioner. This duo is free of sulfates and harsh salts, for a formula that's gentle on the scalp. Focusing specifically on scalp care, it deeply cleanses and leaves hair healthy-looking. If you're still experiencing scalp sensitivity, your dermatologist may be able to prescribe you an over-the-counter option. Speaking of…
TIP #5. TURN TO THE PROS
If your scalp is bothering you, you may need to book an appointment with a dermatologist or trichologist (a doctor who specializes in the hair and scalp).
Next up: Now that you're in the know about scalp sensitivity and how to manage it with a proper hair care routine, here are 9 Skin Care Hacks for Sensitive Skin.
Discover more tips & tricks
Keep your skin happy
See all articles
Shop Featured Hair Care products
Discover More