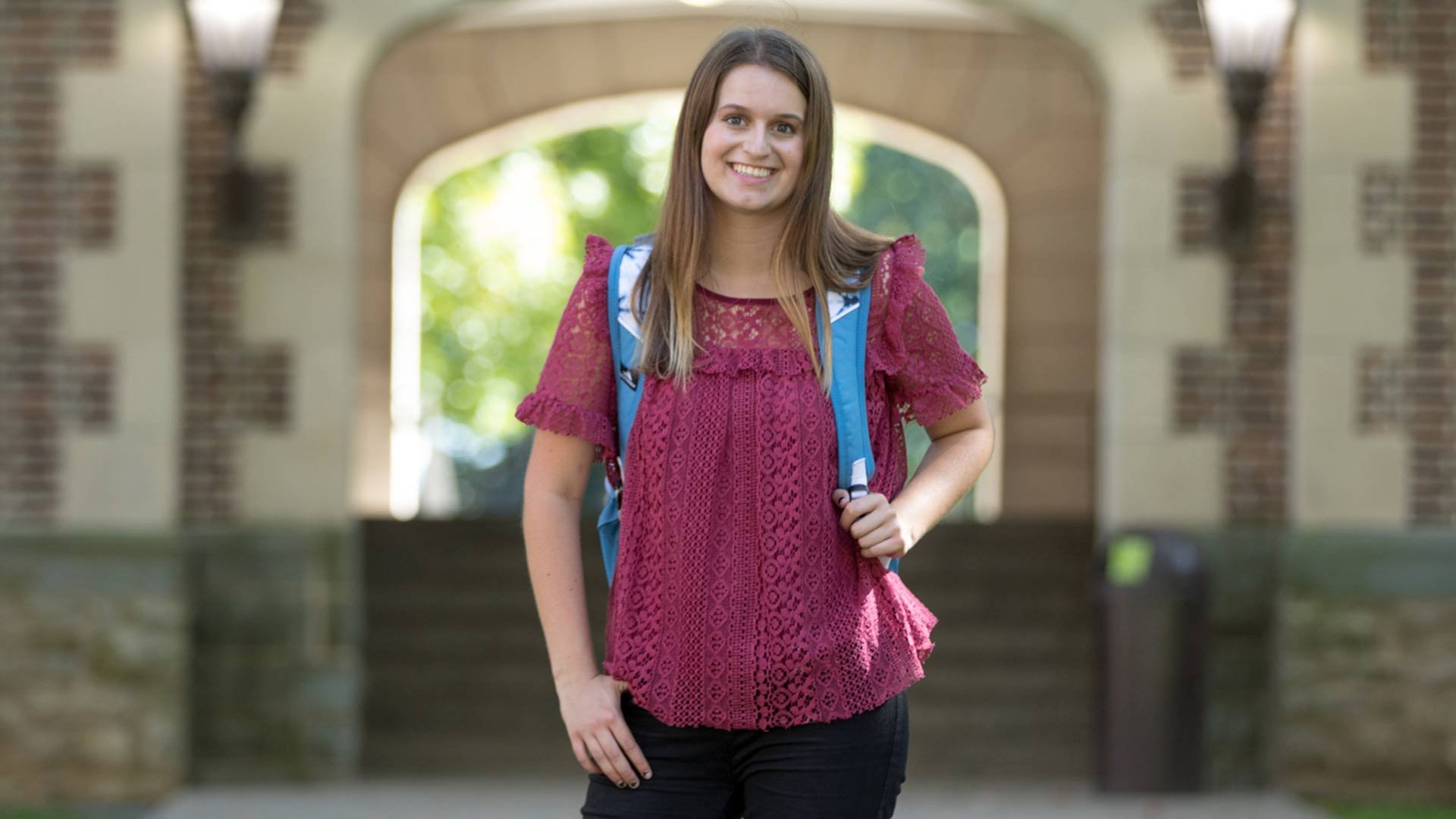 beauty trends
Val Weisler Talks Representation, Coming Out And Her Go-To Makeup To Show Her Pride
Many people don't wake up with the intent to help young people change the world at the forefront of their minds. Just getting a cup of coffee before their deluge of virtual meetings tends to be the goal for most folks. If you're Val Weisler, you make it all look like light work. Through her organization, The Validation Project, the 2017 L'Oréal Paris Women of Worth honoree has impacted more than 40,000 students in 105 countries around the world. As she's made her life's work of providing teens with the resources and guidance to help them develop confidence and gain self-worth, she reflects on how her unique family and experiences helped in shaping her own self-esteem. As a queer woman, authenticity and individuality did not always feel possible. But through her activism, experiences speaking up about bullying and her passion for youth empowerment, she found her voice and her people. Check out what Weisler had to say about her own coming out, celebrating Pride and her responsibility as an ally to different groups within the LGBTQ+ community.
Tell us about your coming out experience. Was there a moment or person that stood out to you?
I was privileged to grow up in a queer family—I have a lesbian grandmother, and one of my older brothers came out as gay when I was in middle school. My "moment" came from leading The Validation Project when I was 15: I realized that I couldn't tell other kids to be proud of themselves and then have shame in who I am. I went to an LGBTQ youth support group, and came out my sophomore year of high school.
What would you tell your younger self about individuality?
If I saw my younger self, I'd tell her that she will find her people. It'll take a lot of time and she will have to go through a lot before she finds them, but she's on her way and these people will welcome and celebrate the most authentic and true version of herself.
We see a lot of rainbow flag homages around this time but what is your go-to beauty look that you put on when you want to show off your pride?
I love a shimmer highlighter! It makes me feel like I'm a kid at my town's carnival, trading my tickets for five minutes at the face paint station to be able to sparkle.
When was the first time you saw yourself reflected in pop culture and what effect did that have on you?
In the show The Fosters, the character Jude comes out as gay as a young kid. The show's narrative of generational queerness really hit home for me, growing up with many queer family members. I watched the show right as I was navigating my own realization of my queerness, and it served as this foundation to stand on. I could see some semblance of myself and my story and know that even if I didn't have the words for what I was experiencing, that show did. It pushed me to talk to my family members and seek a support group.
Come up with a cool saying for the letters LGBTQ that would describe who you are and what being queer means to you.
Learning Goes Beyond The Questions: As a white, cisgender woman in the LGBTQ community, I hold a lot of privilege. I know that it is my responsibility to stand up for my LGBTQ siblings of color, my trans siblings, my disabled siblings and low-income siblings. I will continue to go beyond simply asking questions, and do the work to proactively educate myself and amplify the voices of marginalized LGBTQ community members.
This Pride month, L'Oréal Paris will be running a series of Q&A interviews with ambassadors from the brand, sharing their personal stories of identity and how they celebrate the LGBTQ+ community.
Photo Courtesy of Val Weisler
Next: Jonathan Colombini On Wearing His Pride And His Undying Love For The '90s
Discover more tips & tricks
Keep your skin happy
See all articles
Improve your routine
Show your new look more love:
makeup