An ultra-fine tip waterproof eyebrow pencil with a built-in spoolie for blending and defining. The formula has a matte finish for natural looking eyebrows.
$9.49

find it nearby
PRODUCT DETAILS

Brow Stylist Definer Mechanical Waterproof Eyebrow Pencil makes the art of the brow easy. Shape brows with the ultra-fine tip retractable, mechanical pencil, then comb and blend using the built-in spoolie. Draw tiny, natural-looking brow hairs for a well-defined, waterproof look.
HOW TO USE

Achieving your best brows is just as easy as following these steps:

Step 1. Start with clean, brushed brows.

Step 2. Using the ultra-fine tip pencil, draw the outline of your brow shape.

Step 3. With light feathered strokes, fill in any gaps and sparse areas. Comb up following your arch shape using the soft blending spoolie brush for a more defined look.

Pro-tip - For more precisely shaped brows, first dot the start, the arch, and the end of the brow, then connect and fill them in.
INGREDIENTS

Diisostearyl Malate, Triethylhexanoin, C20-40 Acid, C20-40 Alcohols, Synthetic Wax, Polyethylene, Glyceryl Behenate/eicosadioate, Ethylene/propylene Copolymer, Ethylcellulose, Boron Nitride, Vp/eicosene Copolymer, Tocopherol, Ascorbyl Palmitate, Zinc, Silica, Sunflower Seed Oil, Tin Oxide

[+/- May Contain: Iron Oxides, Titanium Dioxide, Mica, Ferric Ammonium Ferrocyanide, Ultramarines, Bismuth Oxychloride, Aluminum Powder, Bronze Powder, Ferric Ferrocyanide, Carmine]
Our Best Waterproof Eyebrow Pencil for Arches That Last

READ MORE
{ "@context": "http://schema.org", "@type": "VideoObject", "name": "How to", "description": "Shape Eyebrows with a Brow Stylist - L'Oréal", "thumbnailUrl": "https://www.lorealparisusa.com/-/media/project/loreal/brand-sites/oap/americas/us/products/makeup/eye/eyebrow/brow-stylist-definer/light-blonde/how-to-shape-eyebrows-with-a-brow-stylist---loreal.jpg?rev=affc61c290b141d0b448360d04b8a1da", "uploadDate": "2021-04-01T19:33:17+00:00", "embedURL": "https://www.youtube.com/embed/tyxzJCSKDyY" }
Create your best arches with the ultra-fine tip pencil and soft spoolie brush
Available in 10 shades to match your natural brow color
Prefer eyebrow mascara and creamy crayons? Check out the Brow Stylist family of products for more options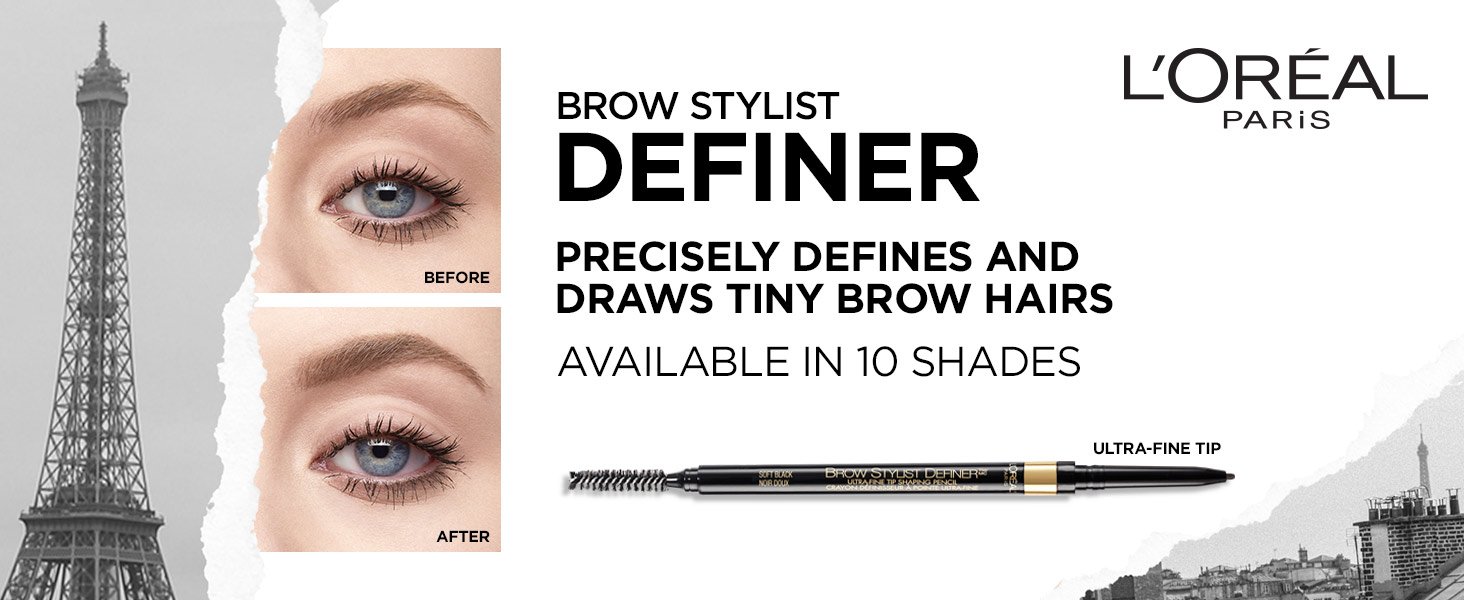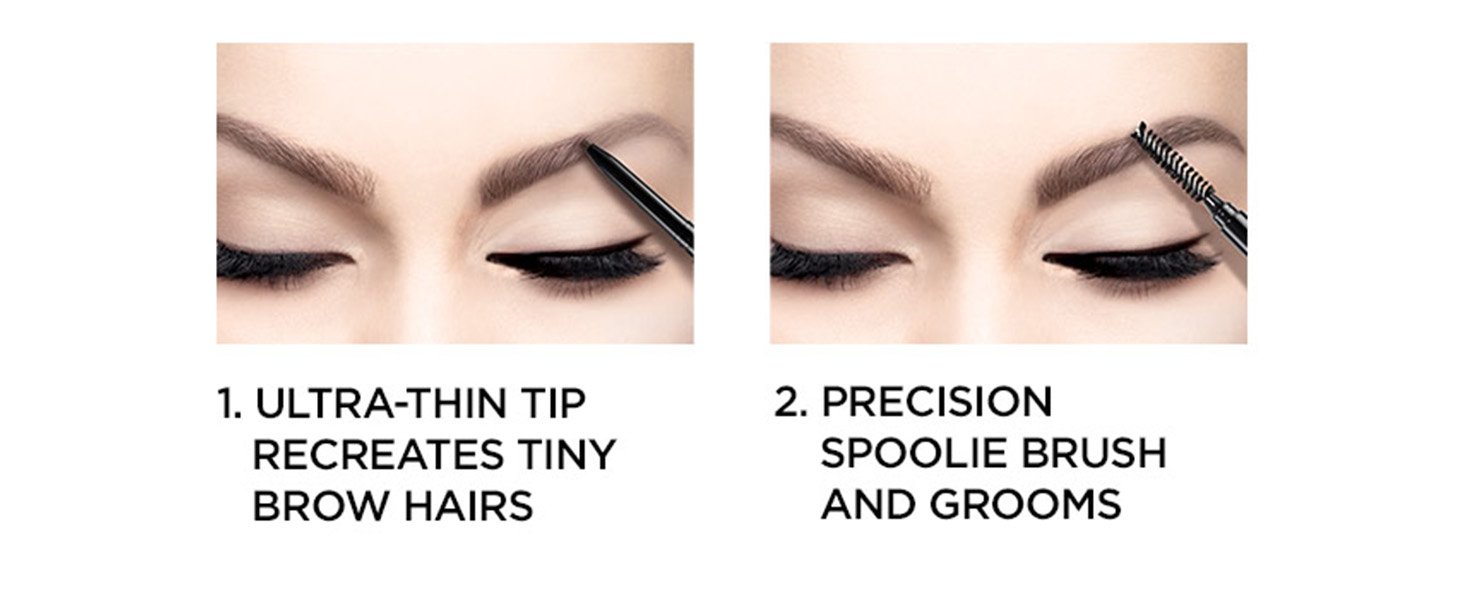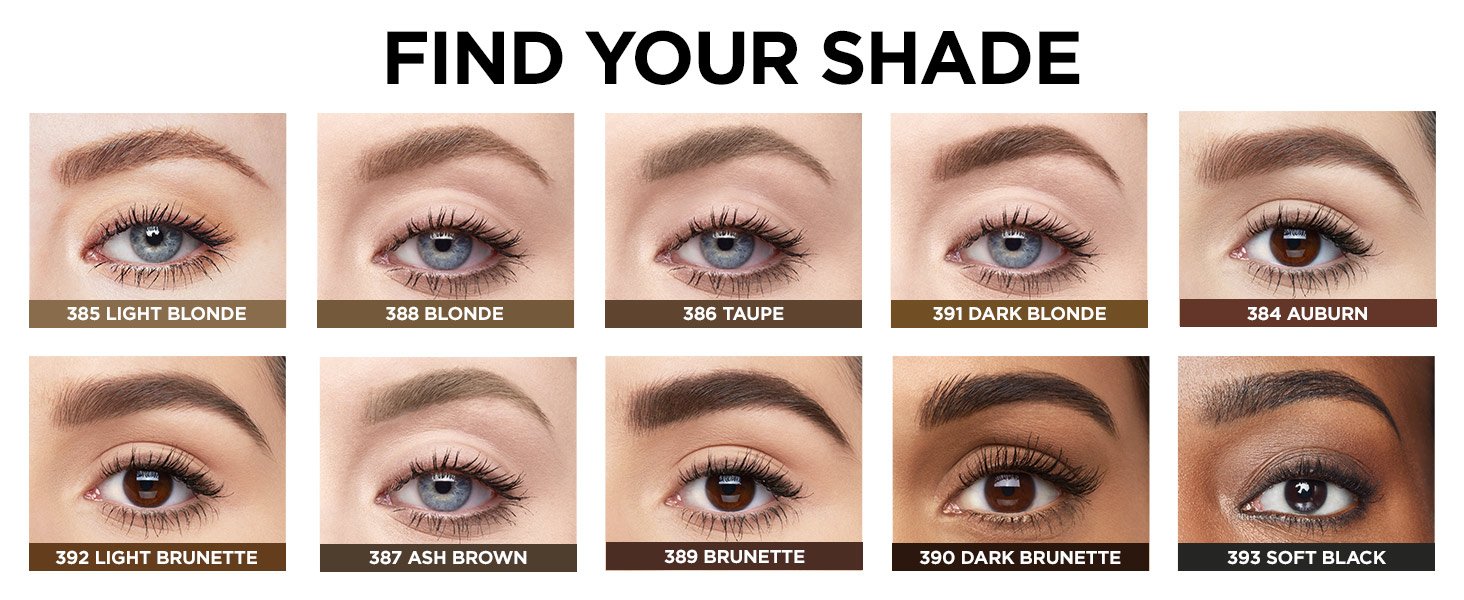 Ratings and Reviews
Discover more tips & tricks
See all articles
Related Products
Discover More
eyebrow
Complete the look
Brow Stylist
Definer Mechanical Waterproof Eyebrow Pencil
{ "@context": "http://schema.org", "@type": "BreadcrumbList", "itemListElement": [ { "@type":"ListItem", "position": 1, "item": { "@id": "/", "name": "Home" } } , { "@type":"ListItem", "position": 2, "item": { "@id": "https://www.lorealparisusa.com/makeup", "name": "Makeup" } } , { "@type":"ListItem", "position": 3, "item": { "@id": "https://www.lorealparisusa.com/makeup/eye", "name": "Eye Makeup" } } , { "@type":"ListItem", "position": 4, "item": { "@id": "https://www.lorealparisusa.com/makeup/eye/eyebrow", "name": "Eyebrow Makeup" } } , { "@type":"ListItem", "position": 5, "item": { "@id": "https://www.lorealparisusa.com/makeup/eye/eyebrow/brow-stylist-definer", "name": "Brow-Stylist-Definer" } } ] }